Submitted by Dr. Jennifer Penrose for Penrose & Associates Physical Therapy
At Penrose Physical Therapy we truly try to avoid surgery and help people along in this fearful, painful, anxiety ridden journey when they are experiencing back and leg pain (often called sciatica). Sciatica just means "pain in the leg." It doesn't tell the patient where it is coming from.
"Physical therapy may work as well as surgery for easing symptoms of lumbar spinal stenosis, a common cause of nerve damage and lower back pain among older people, a study suggests."
Read more about the study here.
At Penrose Physical Therapy we have tests/movements that we do with your legs/hips and back that help us figure out where the nerve pain/sciatica is coming from and we can explain it in a way that makes sense to you.
"People in pain are poor decision-makers," says the investigative journalist Cathryn Jakobson Ramin, author of a new book, "Crooked: Outwitting the Back Pain Industry and Getting on the Road to Recovery."
Approximately 80% of Americans experience back pain at some point in their lifetime with millions in chronic pain. Many people are lost as to what to do and are taking unnecessary addictive opoids leading to tolerance to the drug causing the pain to escalate. In some cases the increased pain is actually caused by the opoids.
The truth is, as Ramin's extensive research indicates, all that most people need to do is keep moving. At Penrose Physical Therapy we are committed to listening to your story and get you moving in ways that are gradual.
Also consider this: In a poll at a 2009 conference in Bonita Springs, Florida, 99 out of 100 surgeons who were asked whether they'd elect to have lumbar fusion surgery if it were recommended to them said, "absolutely not."
In fact, when I, Dr. Jennifer Penrose, interviewed a patient on her Podcast "Stay Healthy South Sound" that had a very "bad back" according to the MRI. However, with very specific movements and techniques her condition improved and she is now able to go walking and hiking and return to a more active lifestyle. Rosemarie, at one point, felt like she was going to live disabled. Here is the link to the Podcast discussing a very common back story journey.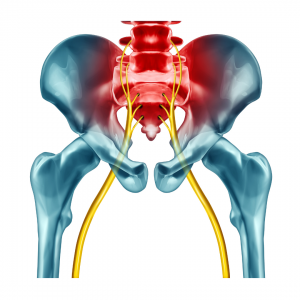 And just to throw a twist into this article, there are some situations that do require surgery. In fact, I did have low back surgery in 2019. Gasp as I write this. I know, I never thought I'd have spine surgery! However, it was a huge herniated disc that would result in nerve damage so I didn't really have a choice. I didn't have any hardware or any fusion. It was a more simple procedure of taking out the herniated material that was sitting on that nerve. Nerve pain is the worst type of pain you can have quite frankly. We understand that here at Penrose Physical Therapy.
Watch this video to learn some myths about back pain and the exercises people think help get a stronger "back."
You can also request a free tips report for low back pain on our website as well! 
If you want to request a discovery visit with a therapist for a small fee of $27 to go over your concerns, review MRI reports, and discuss if PT is the right starting place then call us at 360-456-1444 and mention this article.
We are located in Lacey on the 3rd floor of the Harborstone Credit Union Building.  1445 Galaxy Dr. NE Suite 301 Lacey  WA 98516. Visit the Penrose & Associates Physical Therapy website for more information.