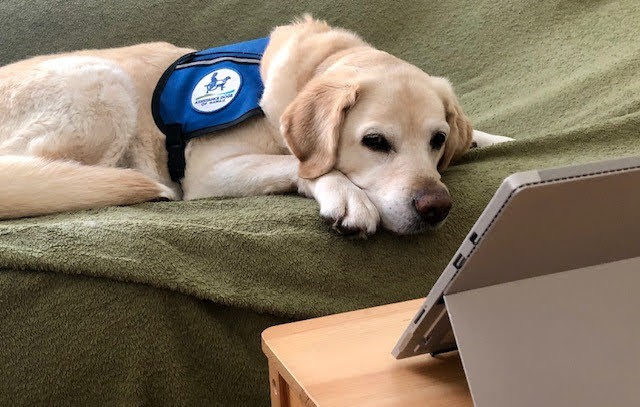 In a typical year, Dr. Joyce Gilbert and her staff see approximately 350 children who are referred by law enforcement, Child Protective Services (CPS) or medical providers. The team handles an additional 200 referrals annually for issues ranging from sexual and physical abuse to malnutrition, starvation, neglect and even torture. With the opening of the new Providence Sexual Assault Clinic and Child Maltreatment Center, the long term goal of having all care streamlined to provide multiple services under one roof is closer to reality.
The move has been a gamechanger, according to Gilbert. "Since 1991 we've been in multiple places that all felt temporary," she explains. "Now we have the space to expand our services. We can bring in those physical abuse cases and trauma-affected kids, and in the future assist health and welfare in seeing the foster placement kids who have such a hard time seeking medical attention when they're first put into foster care. That's huge for us."
In an industry whose practitioners are daily witnesses to the impacts of violence, abuse and neglect, burnout is an ongoing concern. Gilbert has observed improved staff morale in the six months since the move due to the state-of-the-art working environment. "We acknowledge that people can get overwhelmed by what we do on a day-to-day basis," she says. "We support each other but coming into a new space and feeling the support and validation from Providence gave everyone a shot in the arm. Staff satisfaction has increased a lot."
With the Monarch Children's Justice and Advocacy Center right around the corner, Providence staff can make direct referrals for sexual abuse victims to get free counseling for as long as they need it, and parents can attend their own support groups. Monarch also provides two  facility dogs, Astro and Daze, to accompany children to forensic interviews, medical exams and courtrooms.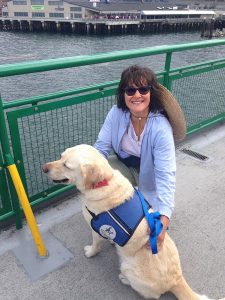 "Our courts have been very accepting of the dogs' presence," says Gilbert. "They don't cause trouble in the courthouse and they help people to calm down and decrease anxiety. We've had kids testify who do a better job of disclosing on the witness stand than they did anywhere else because Daze or Astro is at their feet. They're fabulous animals."
The center contains a forensic interview room, a medical exam room, offices where social workers can meet with parents while their child is with a provider, and technology that allows law enforcement and CPS to witness interviews so the children don't have to repeat their experience for multiple audiences. As one of the few designated Child Advocacy Centers in the state, Providence offers these minimally intrusive forensic exams. "It's a nationwide model
where we diminish the trauma that a child has to go through after they've already been traumatized," Gilbert explains.
If a child discloses something that requires medical follow-up, they will move to a kid-friendly room equipped with toys. "We'll color at the table with them or play on the carpet," says Gilbert. "We're assessing their development as well as making them feel comfortable so whatever we need to talk about will come out more easily." A high-tech communications system allows medical students, residents and nurse practitioner students to observe forensic and medical interviews on monitors within the clinic.
During this phase, parents are down the hall with a social worker who addresses any acute crises the family is experiencing and makes referrals as necessary. "When something happens to a child, it's traumatic for everyone," says Gilbert. "Mom, dad or grandma might need services also. Our social workers take care of those needs."
In some cases, the next step is a medical exam. The clinic comes equipped with all the tools necessary for a complete checkup and treatment. Once that's complete, the examiner refers the child back to their primary care provider for any ongoing care and may also refer the family to Monarch for free counseling. Each child leaves with a stuffed animal and a homemade blanket donated by volunteers.
The new building is just Phase One of the overall project. Once Phase Two is complete, trauma center staff and counselors, medical providers, CPS, law enforcement and prosecutors will be in the same building. "We'll have everyone who is involved in the best interests of the people we serve right here," says Gilbert. "That includes kids from birth through age 18 and vulnerable adults who have conditions like cerebral palsy."
The services the new center provides are essential in halting and even reversing the mental and physical health impacts of childhood trauma through intervention.  As Gilbert puts it, "We can change the trajectory of a child's life." Learn more by visiting the Providence Sexual Assault Clinic and Child Maltreatment Center or calling 360.493.7469.
Sponsored