Do you know what happens to wastewater after it goes down the drain or toilet? If you live in Lacey, Olympia or Tumwater, it likely flows to the local wastewater treatment plant, operated by the LOTT Clean Water Alliance (LOTT). Each day, an average of 12.8 million gallons of wastewater from Thurston County homes, schools and businesses get cleaned and treated at LOTT's Budd Inlet Treatment Plant, before being released to Puget Sound. LOTT treats wastewater to a very high standard to protect public health and the environment.
Previously, LOTT offered plant tours to allow students and community members to see the process in person. Due to the COVID-19 pandemic, LOTT and the WET Science Center had to close to visitors, so they created a new series of videos to showcase the wastewater treatment processes that take place at LOTT's Budd Inlet Treatment Plant.
"This is something we've been wanting for years," says Joanne Lind, LOTT's Public Communications Manager. "To create a library of videos to give people the tour experience. We want people in our service area to understand what LOTT is and what we do, and one of the best ways to do that is to take them on a treatment plant tour. With the tour videos, we can make that experience accessible to more people."
Going with the Flow
The new video, Tour LOTT's Wastewater Treatment Plant, walks through the multi-step process of wastewater treatment – starting from sources of wastewater, through treatment steps, to cleaned water ready for release into Puget Sound. LOTT's virtual tour features a knowledgeable guide who leads viewers through the main steps of wastewater treatment, including filtering out trash, removing fats, oils, and grease (FOG) and other solids, using microbes to remove harmful nutrients from the wastewater, and finally disinfection.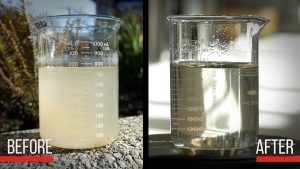 The tour includes information about what people can do to help keep our waters clean, by not flushing things like cooking oil, pharmaceuticals, wipes and other trash. Concluding the tour, viewers learn about reclaimed wastewater and about other resources recovered in the wastewater treatment process. Additional short videos in the series summarize steps in the treatment process, resource recovery, what not to flush, and clean water careers.
Intended for ages 9 and up, Lind says, this new video series was created as an educational tool and as a way for Thurston County residents to become more familiar with the story of wastewater.
"We wanted to fill the void of not offering tours, and to be able to give tours to people who might otherwise not be able to tour the plant," explains Lind. "We've had people from other parts of the county and other parts of the world come tour the plant because it's a state-of-the-art facility. Even after we resume in-person tours, the virtual tours can make the tour experience more accessible.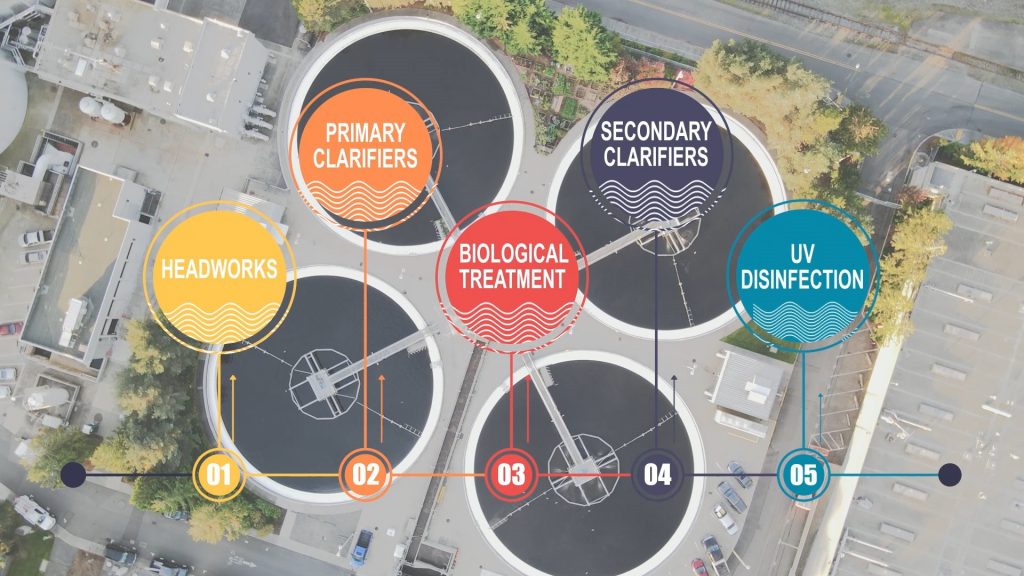 LOTT and WET Science Center staff hope that these videos help demystify the journey of Thurston County's wastewater and that viewers will learn more about the importance of wastewater treatment and what they can do to help protect water resources.
"We are very excited about our new videos. They are engaging, informative and accurately explain wastewater treatment." says Lind.
Discover how LOTT transforms your wastewater from a murky brown to cleaned, clear water ready to go into Puget Sound. Find the video series on the Videos About LOTT webpage.
Sponsored