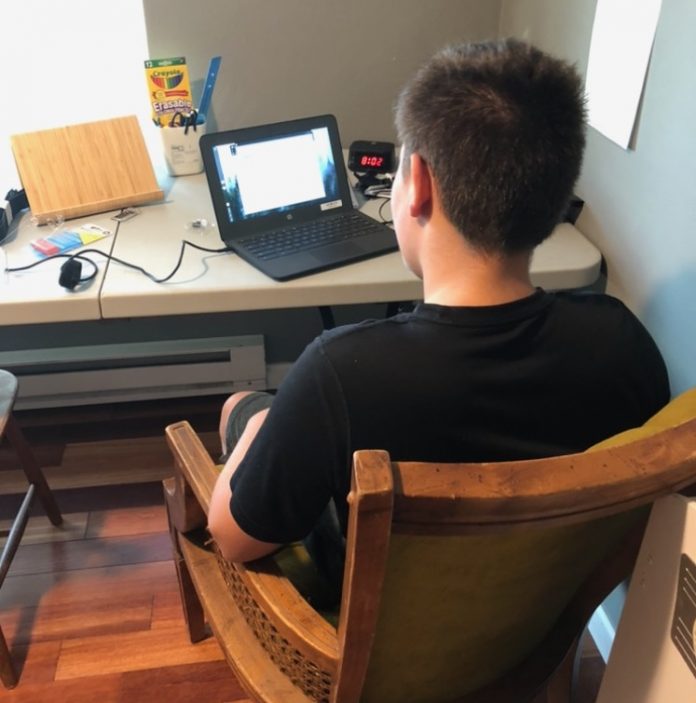 This last year has proved challenging for many, especially when it comes to school. Students, parents, and teachers have all been in limbo trying to navigate a new way of learning, and it has taken a lot of creativity and resilience to get through. Olympian moms Molly, Kelly, and Lesley share their experience throughout this last school year and offer insight on ways they have managed to keep their children engaged in school and excited about learning.
With schools closed due to COVID-19, parents have been forced into a teaching role. Lesley's family was preparing to switch to homeschooling in the future, so the transition to home-based learning was much easier for them. However, it is still a huge undertaking. "Homeschooling is really difficult," she says. She has a lot of empathy for fellow parents and encourages them not to be hard on themselves. "It doesn't have to be perfect. Make it work for your child however you need to." For her, this has meant finding ways to teach things using her daughter's interests. She links academic topics to things her daughter, Julia, likes such as Star Wars or the outdoors, which makes learning more interesting. "If you asked Julia if she is in school right now, she would say no because she thinks it is fun and is really engaged," Lesley adds.
The teachers have done their best to develop a curriculum virtually, but with the distance parents have still needed to fill a lot of the gaps to keep their children busy and on track. This can feel overwhelming, especially across multiple subjects or academic levels. These three moms have found the internet to be an overwhelmingly useful resource when it comes to helping their children learn and keeping their day filled. "YouTube has been great for math," Kelly says. "There is a guy who goes through every problem." There are so many educational channels on YouTube, so if there is a subject your child needs help with, chances are you can find a video about it.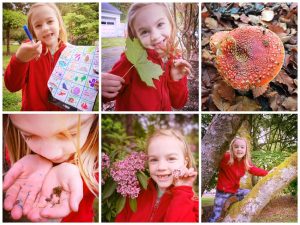 "It really is such an undervalued educational tool," Lesley adds.
As for filling the day, reading has been a top choice for these families. It can be expensive to buy books all the time though, which is why they have sought out free resources for books online. "I use Epic to send books to my daughter," Molly says. "It has completely free digital books, and even has audio so Penny can listen to them while playing." Lesley also says that Amazon Prime is an excellent source of free e-books. They even give parents the option to create a kids' account so children can access relevant materials.
Even with these resources, it is still difficult to manage virtual schooling on top of the everyday responsibilities. Some jobs haven't gone remote at all, so for parents like Kelly, it has proven even more challenging because she cannot be home all the time. Luckily her sons are old enough to stay home but aren't old enough to independently manage their own schedules. The structure in school is lost now that the boys are remote, so Kelly has had to get creative to keep her boys on task while she is at work. "I got a webcam to be able to turn on and check that they are in class," she says. "I also put alarms on their phones to remind them when class starts." This has helped her stay connected with her sons during the day and keep them on schedule. 
Although the circumstances were not great, this year of virtual schooling has given parents a unique opportunity to spend more time with their children and connect in different ways. Lesley's daughter is very independent, but Lesley has seen her confidence grow even more now that Lesley is working from home. "It's a comfort to have me right around the corner, so she is more confident about doing things alone," Lesley says.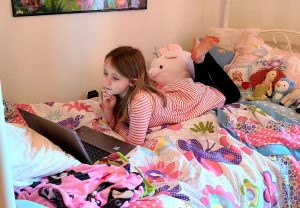 Molly's daughter Penny has also been able to come out of her shell during the virtual school year. "She has totally blossomed because of the intense parent time she has had," Molly says. Molly has been able to introduce new responsibilities into her routine and teach her life skills such as budgeting, laundry, and cooking. "When parents are home, it gives kids other opportunities that they would not have had otherwise."
Kelly found that with the additional time with her sons, she has been able to experience things with them they would have missed if they had been in school. For example, she watched the inauguration with her sons so they could see what a change in president is like. "I am able to show my kids more of what is going on in the world," Kelly says. They even had the chance to visit her brother to see what his job in the military is like. The real-world exposure has been hugely beneficial to her family, and she feels grateful to have had the chance to share these things with them.
Like anything, there have been some positive outcomes despite the struggles families have experienced during the pandemic. They have each found ways to make the most of this time together, and their children have continued to learn and grow. Through commitment and creativity, Molly, Kelly, and Lesley have all been able to support their children in such a challenging time.