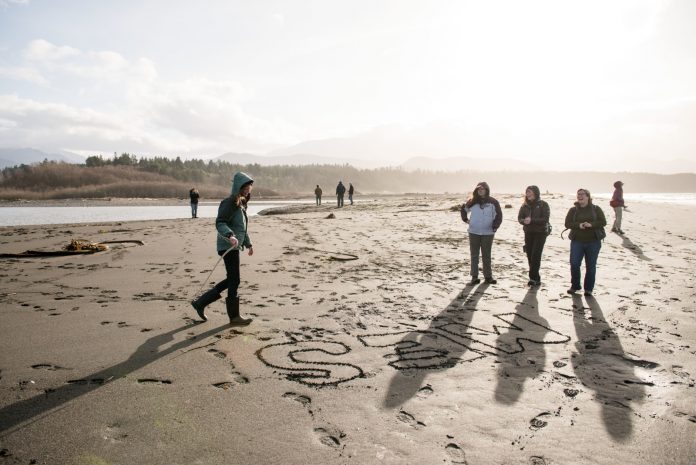 With every new generation, it is essential to build up people that are passionate about keeping the environment and its natural resources safe. The Evergreen State College is committed to helping environmentally driven individuals find a way to truly make a difference in the world through the Master of Environmental Studies (MES) program. This flexible, interdisciplinary program brings a wide array of environmental subjects to life so that students can gain the necessary skills and knowledge to be successful in an environmental career.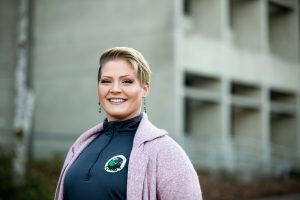 "Our goal is to help train environmental leaders," says Averi Azar, who is the assistant director of the MES program. To do this, the program has been structured to offer either full or part time schedules so that full-time students and working professionals alike can earn their Master's degree. The program takes two to three years to complete depending on enrollment status, and includes core classes, electives and a thesis. In the first year, students take core classes that combine natural sciences, social sciences, traditional ecological knowledge, and policy, which helps students see how interconnected things are in environmental fields. They can then choose electives that are more specific to their desired field.
Unlike traditional universities, Evergreen gives students until their final year in the program to declare their thesis. "We want students to have time to explore different environmental topics and get a well-rounded academic education," Averi explains. Over the last year in the program, students get to curate, design, and carry out an independent research project with the help and support of a faculty advisor. Throughout the program, faculty strive to combine academic learning opportunities with professional development so that every student is prepared to enter the environmental workforce.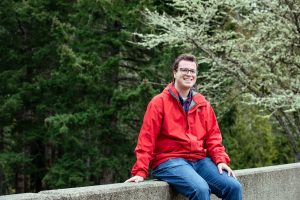 Bobby Hall is currently in his second year as a part-time student in the MES program. He decided to pursue a graduate degree because he wanted to be able to make changes in environmental policy. Bobby returned to Olympia for a position with WA State Department of Transportation, and he decided that the MES program would be a good fit for his goals. The program has given Bobby a means to get involved and apply what he is learning to real issues.
Since 2019, Bobby has been serving as a board member with Capitol Land Trust, whose main mission is to conserve land in the local area. Although he had some experience in conservation, this opportunity has expanded his skillset and given him great insight into the different ways environmental science can make a difference. "I love that I get to see ways that I have impacted the community," Bobby says. "It's been cool to take part in a community nonprofit that is helping my hometown." The MES program has many connections like this one that can help students gain hands-on experience in environmental fields and begin to see the results of their work in the community. "I can't say enough for the MES program," Bobby says. "They have been so supportive and accommodating, and I feel like I have gotten so much out of it."
Andrea Martin, an Evergreen graduate, feels similarly about the MES program. She earned her Master's in Environmental Studies degree in 2013, and it opened up a world of opportunity for her. Her primary focus was on environmental education and outdoor recreation. After her first year, Andrea was given the chance to work with the Washington Trails Association (WTA) as a crew leader, which turned into a full-time job post-graduate. "The Youth Coordinator position was really in line with what I wanted to be doing when I first came to the MES program," Andrea says. Through WTA, she was able to help people connect to the world through recreation and experiential opportunities. After 3.5 years, Andrea felt a calling to return to Olympia, and she became the assistant director for the MES program in 2017. She loved having the chance to help other students get started in environmental science and experience the program that had helped her so much. "Everybody has a seat at the table when we are talking about environmental issues," Andrea says. "Everyone has a place here."
As much as she loved helping others achieve their academic goals, Andrea wanted to be able to pursue her environmental passions as well. After three years at Evergreen, Andrea moved on to a position with WA State Department of Natural Resources as the Recreation Policy Manager. The position has been remote since she started in March of 2020, but her impact has still been great. Andrea has been involved in the Recreate Responsibly Coalition, which was developed when all public lands were shut down at the start of the pandemic. The goal of the coalition was to educate people and help them feel comfortable returning to recreate outdoors. It has been a huge part of her job and has given her a powerful way to connect with other land managers, nonprofits, businesses, and the community as a whole. "I feel my time in the program has better prepared me to be a good contributor and collaborator," Andrea says.
If you are wishing to pursue a career in environmental studies, the MES program will help you get there. To learn more, contact the MES Program's Assistant Director, Averi Azar, and get started today.
Sponsored