As the population of people experiencing homelessness grows throughout the region, the City of Lacey is taking a multi-step approach to address homelessness within city limits. A topic with no easy answers, Lacey has welcomed input from a wide range of residents and community groups. Born out of this public interest is the Lacey Community Workgroup on Homelessness.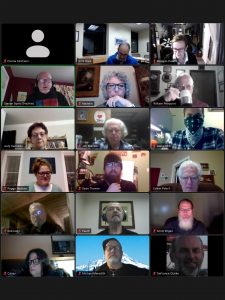 Comprised of 30 members from all walks of life, the Workgroup researches, discusses, and will eventually propose potential solutions that address homelessness-related issues within the City. To update the community on their initial findings and gather input, the Workgroup will host a virtual open house from February 15 to March 1.
"The Lacey Community Workgroup on Homelessness is made up of members of the community with diverse backgrounds," explains Rick Walk, director for community development for the City of Lacey. "We have members from throughout the community, so we have business owners and service providers, folks who represent public schools and fire districts."
The Workgroup's year-long process has set a four-part agenda, with the first part focused on information gathering. Currently nearing the end of the information phase, the Workgroup has spent their initial time together learning, listening, and researching the multi-faceted issues related to homelessness. In addition to group discussion, the Workgroup also invited input from those who have experienced homelessness, local mental health counselors, government employees, addiction specialists, and shelter workers.
Later this year, the Workgroup will use their initial research to formulate potential solutions, review their viability, and eventually, present final recommendations to the Lacey City Council. Meeting regularly through video conferencing, the Workgroup ensures a diverse range of voices are heard and that community-generated solutions to homelessness will one day be enacted by the city.
"What we offer during this process, is to try to get to some shared understanding of the situation first," explains Meagan Picard, a partner and principal consultant for the Athena Group, who is currently working with the Community Workgroup on Homelessness. "We try to set aside some of their preconceived notions about solutions and work together to get some agreement about what is really important to the community at large. Then we can put together a plan that will best address this whole array of concerns."
Virtual Open House
As a final phase of the information gathering process, the Workgroup will host a virtual open house from February 15 to March 1. The open house was created to update Lacey residents on the Workgroup's progress, and to provide the opportunity for residents to share their concerns, questions, or recommendations with the Workgroup.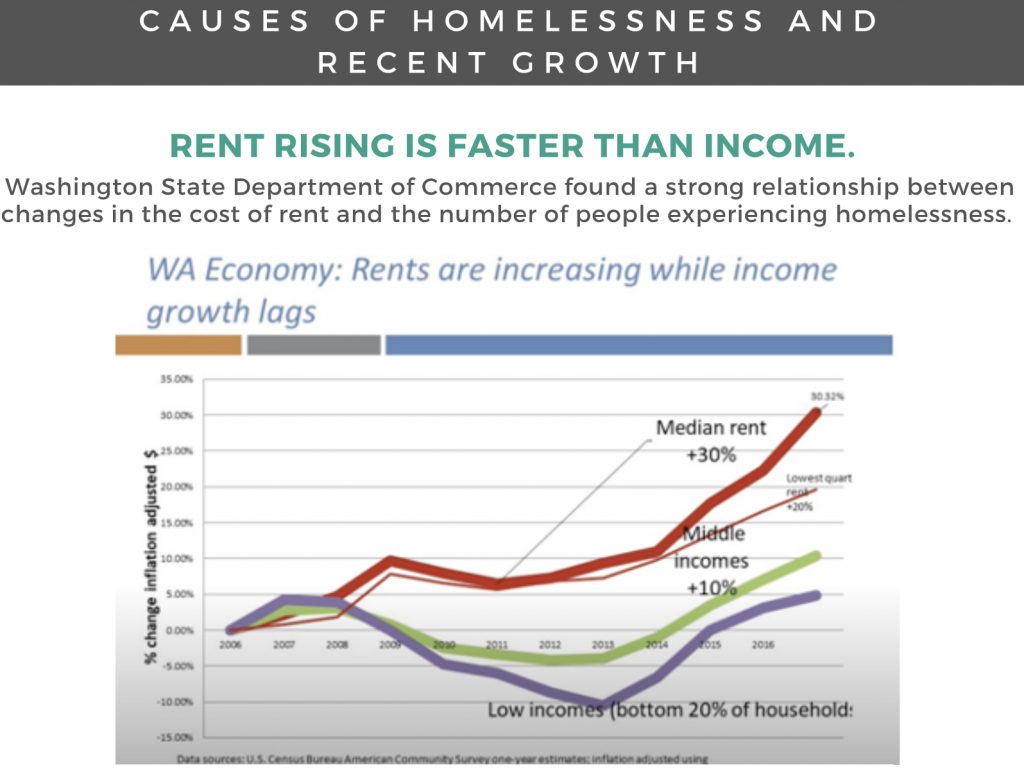 "This group is trying to make sure we have all those different perspectives around the table," says Picard. "The fact of the matter is that other people will also want to have their voices heard. And even with 30 people around the table, we can't know everything, so we want to test some of that thinking."
Conducted in an online forum, the virtual open house will be accessible from the City of Lacey website. Once participants register and log in, they can learn more about the key topics related to homelessness within the City of Lacey. Separated into different stations, these topics include conditions and causes of homelessness, employment, mental health, and city impact.
Within each station, participants will have the opportunity to add their questions, comments, and suggestions. Members of the Community Workgroup on Homelessness will be available throughout the open house to respond to community questions and provide additional information.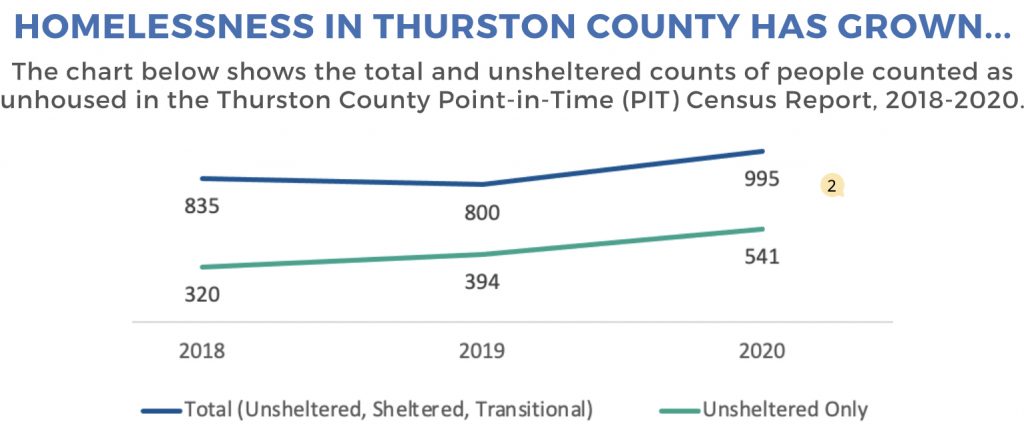 After the open house concludes, members of the Workgroup will review participant responses and incorporate community comments and suggestions into the Workgroup's future goals and proposed solutions. Participant responses will also help Workgroup members gauge whether there are any major unanswered questions related to homelessness issues or solutions within the City of Lacey.
Picard says further research and input from the community can help prepare Workgroup members to draft more thorough recommendations to the Lacey City Council later this year.
"I fully expect some things from the open house will raise some additional questions," explains Picard. "We want to answer those. We'll continue to get more information for them to continue to evolve their thinking both individually and as a full group. We encourage everyone to listen to each other and to think about what will be most helpful for the community as a whole."
The Lacey Community Workgroup on Homelessness virtual open house will take place from February 15 to March 1. To learn more about the virtual open house, or the Community Workgroup on Homelessness, visit the City of Lacey website.
Sponsored