Thurston County is home to dozens of one-of-a-kind businesses run by creatives, innovators, makers and thinkers. After an unprecedented year of COVID-related disruption, many of these businesses are hustling to stay afloat. The Thurston Economic Development Council (EDC) continues to be a hub of resources and education for businesses of all sizes in Thurston County and beyond.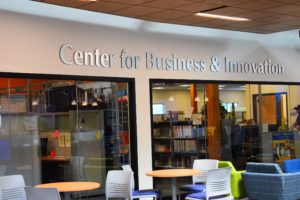 The team at the EDC has developed a new list of tips for business owners who are ready to make their operations more resilient to dramatic market changes in the future.
Top Five Ways to Boost Small Business Resiliency
1 – Create Sound Accounting Systems
Sean Moore, manager at the EDC's Center for Business & Innovation, recommends scheduling time each month to review everything that needs to be input and ensuring it's accurate. "Understanding how much cash you have on hand can help you plan for future events," explains Moore. "It can also help you see where to make adjustments to help keep your business successful."
2 – Learn How To Read Financial Statements
Understanding cash flow statements and profit and loss statements is critical in understanding the health of your business. It can help you identify areas of your business that might need adjustments in pricing or expenditures to ensure a positive cash flow. "Becoming financially literate, even if you don't do your own accounting, is going to ensure that the person you've hired to do your accounting is doing a good job," says Moore.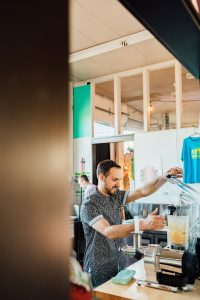 3 – Focus on Your Best Sellers
Creating your niche is a trend in small business for good reason right now. Reducing your menu or product offerings to focus on your best sellers will benefit most small businesses in two ways. It helps the business establish a strong brand and it can often save money on inventory expenses.
4 – Inventory Control
Especially if you're a traditional retailer or restaurant, a large amount of money can be tied up in your inventory. Finding the right levels of inventory can ensure that you have enough stock or ingredients on hand to meet your demand, but not have too much cash tied up in overstock. "A big part of inventory control is building positive relationships with vendors," Moore points out. "If you can build a strong relationship with your vendors it's going to help you manage your inventory better."
5 – Develop A Referral Network
Thurston County business owners who connect with other business owners in related industries have the potential to grow their customer bases through referrals. We are a small business-focused county and there is no shortage of networking opportunities, even amidst pandemic restrictions. The Thurston County Chamber of Commerce is a great place to start.
Good Advice in Action at Stellar Juices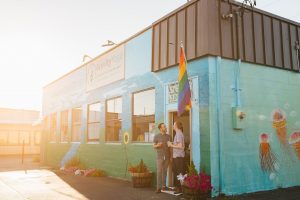 Nate Thomas owns Stellar Juices in downtown Olympia. He was able to re-open his juice and smoothie bar in June 2020 for carryout and delivery through Postmates, DoorDash and a once-a-week delivery service he does himself. Nate reached out to the EDC early on in the pandemic for assistance with establishing an e-commerce platform to facilitate online ordering. He was also a recipient of a Thurston Strong grant. He knew Robin Houde at the Washington Center for Women in Business and she connected him with Jennifer Dye at the Small Business Development Center. "Jennifer really helped me get a handle on plans for marketing my business online," Nate explains.
Nate used his network to forge a number of creative partnerships throughout the summer. "We worked with a couple of local farms to host a pop-up juice bar on their sales days," Nate says. He also invited Oly's Flower Cart to do a pop-up at the juice bar. "The idea is that fans of the farm or the flower cart seek them out and then learn about Stellar Juices," Nate explains. "It's been a really great way to support other small businesses and connect with new customers."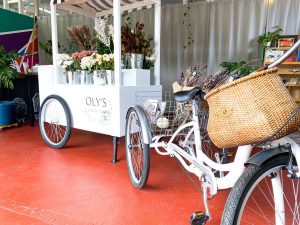 Visit stellarjuices.com to check out their menu and order online or call 360.878.2421 to place an order. Stay up to date by following them on Facebook or Instagram.
How Can You Help?
While businesses of all sizes across Thurston County do their best to strategize and adapt their way through these uncertain times, consumers have power in their hands, too. If you are a Thurston County consumer with extra income after your necessities are paid for, consider spending some of that surplus at a retailer, eatery or service provider owned by a member of your community. How you spend your extra dollars has a very real impact on the health of our local economy. Use your dollars with intention to help keep the vibrant character of our community alive.
If you are a small business owner seeking guidance in your planning and development, contact the EDC through their hotline at 1.888.821.6652 or visit the Thurston EDC website.
Sponsored