Whether helping to mitigate a raging wildfire, or installing a new software system within a multi-national corporation, these types of large-scale projects often require skills related to communication, organization and meeting deadlines. And at South Puget Sound Community College (SPSCC), project management professionals with decades of industry experience are equipped to share their skillset through noncredit project management courses and certificate programs.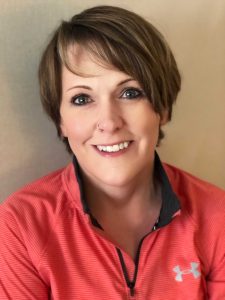 Whether employed in the private sector, in the nonprofit field or within state government, project management courses through SPSCC's Corporate & Continuing Education program can provide a solid foundation to lead numerous projects, building a range of skills from maintaining budgets, to working with stakeholders. And now, in the wake of the COVID-19 pandemic, course instructors have modified project management courses to fit a virtual format, reflecting the conditions of many current workplaces.
Students can enroll in individual courses for professional development or personal enrichment. Students can also complete a series of project management classes, working towards one of the college's three project management certificates, including the Project Scheduler Certificate, Project Coordinator Certificate and Project Management Certificate.
With a professional background in management accounting, Angie Niemeyer decided to enroll in project management courses at SPSCC as a first step toward a new career. "I had just become an empty-nester and asked myself, 'Now that my kids are grown and on their own, would I like to make a change in my career?' My answer was a resounding yes," explains Niemeyer. "I saw an opportunity to reinvent my professional self. I looked for educational resources and found SPSCC was local and affordable. It was the ideal way to go."
With courses offered throughout the year, students can complete a project management certificate on their own timeline. At SPSCC, Niemeyer first earned a Business Analysis Certificate, before going on to earn all three of SPSCC's project management certificates.
"I have always enjoyed gathering and analyzing information, creating communication and communication channels, organizing and coordinating work efforts, and planning events," says Niemeyer. "I researched how to translate those skills into a professional career."
With three project management certificates available at SPSCC, each certificate program often builds upon one another and each certificate shares several required courses, including Project Management Essentials, Project Initiation & Planning and Project Execution, Monitoring Control, & Closure.
With over four decades of hands-on industry experience, Sharon Sikes is a project management instructor at SPSCC, with a pivotal role in the college's project management courses. Throughout her career, Sikes worked across the globe, including state-side project management in South America and the Middle East, consulting on a variety of large-scale projects within the oil, hospital construction and office development fields. As a skilled troubleshooter, Sikes has ample experience in solving a variety of issues that may arise during a project.
After moving back to the Pacific Northwest to be closer to family, Sikes became involved in the project management program at SPSCC, creating and teaching a number of courses, including Project Scope & Requirements Management and Project Cost & Schedule Management.
To help acclimate students to high-stakes scenarios within the project management field, Sikes often draws from real-world experience to create course exercises. When teaching in-person courses, like Project Cost & Schedule Management, Sikes uses learning aids, like LEGOs, to simulate large scale projects. Through these model projects, students can gain vital hands-on experience and develop project management skills, including communication and teamwork.
Due to the COVID-19 pandemic, Sikes spent over two months adapting her courses to an online format. Once again formulating her classes around real-world scenarios, Sikes has created a remote project that is completed through Zoom, and is focused on a project's budget and time management.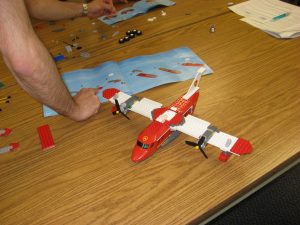 During this virtual exercise, Sikes simulates a large-scale holiday cookie drive. Students are split into teams and are under a tight deadline to create a budget, identify how to source ingredients, and propose how they would coordinate the production and distribution of holiday cookies to food banks across Thurston County. "I try to make these exercises real, so that students can relate to it," says Sikes.
This project teaches students the importance of communication, budgeting and time management, while also providing experience in coordinating a project remotely. As more employers move to a work from home model, this can be a productive way to develop a skillset for virtual management.
Through earning all three project management certificates at SPSCC, Niemeyer has developed a diverse toolkit that can be applied throughout the working world. Drawing from her coursework, Niemeyer has a new career as a Senior IT project manager and is able to lead multi-million-dollar projects.
"The courses were amazing, especially for an adult-learner," says Niemeyer. "The coursework includes practical application exercises. This gives the learner the opportunity to apply skills as they learn them. I am confident in my skillset and I owe much of that to Sharon Sikes. Even now, we keep in touch and I can reach out to her anytime. She is supportive and invested in the success of each student that comes through her classroom."
To learn more about project management certificates, the Corporate & Continuing Education program, or to register for a course, visit the South Puget Sound Community College website.
Sponsored