Behind every thriving business are amazing, hardworking people. Whether it's a mom and pop bodega or boardroom of entrepreneurs, the true drivers of success have names, faces, families, hobbies and a lifetime of unique experience. Since 1972, Bank of the Pacific started with a mission "To be the best bank for our employees, customers, investors and communities." Olympia-based Mortgage Loan Originator Julia Earnest is one of their shining examples of knowledge, caring and skill.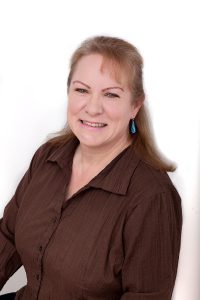 Earnest, who considers herself a native of both Alaska and Maine, has lived in the Pacific Northwest for 25 years. She worked for many different mortgage companies before joining Bank of the Pacific in November 2005. But, as with geography, her career path is equally varied.
With a master's degree in Russian history from the University of Oregon—thus fluent in the language—Earnest became a mortgage broker in Oregon where her linguistic abilities were a tremendous benefit to the region's second largest immigrant group. Over the years this niche market became both specialty and passion. Before transferring into banking, she worked with nonprofits dedicated to helping Russian-speaking families find housing.
Today she still works with the Russian community as well as specializing in VA loans for veterans and active duty military, first-time homebuyers and real estate investors. She also invests in the property market herself, owning rentals marketed towards much-needed travel nurses and other long- and short-term tenants.
"I love my job and take it very seriously," says Earnest. "I love helping people make the transition from renting to owning their own home, to increase their personal wealth by acquiring additional properties or to save money by refinancing into a lower interest rate—all these things give me great personal satisfaction. I've never been bored with this career; not only is the mortgage industry itself always evolving but each loan transaction brings with it a new set of people to get to know and work with. Loan officers interact with not just their own mortgage clients but also real estate agents, title and escrow officers, appraisers and potentially different processors and underwriters on each transaction—no single transaction is ever the same as another."
And she has plenty of advice for potential homebuyers during this time of COVID-19. "This is a fantastic time to buy a home. Mortgage interest rates are incredibly low, the lowest in the 15 years I've been a mortgage loan officer. This makes making a mortgage payment often more affordable than paying rent. It's so worth it, even with the current COVID situation. Realtors need to make appointments to show homes, masks and often gloves are required to view a home and you'll be looking at the home by yourself and not with hordes of people. Most listing agents provide sanitizers at the door and some even provide masks. I recently bought a new investment property myself in Olympia and felt very safe given the new protocol real estate agents must follow to show a home."
She and her fellow loan specialists make home-buying easy for everyone. "Bank of the Pacific is a delightful place to work. As an employee, I truly feel part of a team. Everyone is so approachable and friendly and willing to help. This team environment is really reflected in the residential mortgage department, of which I'm a part. I can call any of our underwriters to brainstorm a solution for a difficult loan transaction and there is no 'us and them' mentality between processors and loan officers; we all just want to get the job done well and whatever it takes to help each other out is what we'll do."
Such a warm team atmosphere comes from bank's dedication to employee activism, civic engagement and generous spirit. "I also like the fact that I work for a local, community bank. Bank of the Pacific grew out of the Aberdeen area and it serves primarily Washington and Oregon states," explains Earnest. "There is a sense here that we are here to serve the local community and volunteerism is strongly encouraged. I personally volunteer for the Thurston County Food Bank, where I've packed food boxes in the warehouse, served as a front desk intake person at the downtown facility and worked as a gleaner on local farms."
If you or someone you love is looking for a home mortgage, give Julia a call at 360-756-2750 or email JEarnest@BankofthePacific.com today. Your forever home could be just around the corner.
Sponsored