It probably won't surprise any reader to learn that the Thurston Economic Development Council (EDC)'s Economic Vitality Index (EVI) presents data-driven downward trends and pessimistic attitudes about the state and future of Thurston County's economy here in the second half of 2020. Like the rest of the country and the world, our region has been shaken by the fundamentally life-altering impacts of the COVID-19 pandemic. The Thurston EDC is committed not only to presenting the community with hard data that can be used for planning, but with tools and programs to help businesses of all sizes weather the present conditions and emerge stronger on the other side.
The Thurston EDC has published it's EVI annually for the last 12 years, making 2020's its 13th edition. The report provides insights into Thurston County's economic health by presenting three sets of data alongside the EDC's analysis. The report leads with results from the Thurston EDC Business Confidence Index, a survey completed by local business owners this past August. The EVI Report then contextualizes data from two other publicly available indexes. The Leading Indicators Index is calculated on a monthly basis using five publicly published indicators (total residential building permits, initial unemployment claims, consumer sentiment, stocks of local interest and U.S. securities yield spreads). The Index of Consumer Sentiment is based on the results of a national survey conducted monthly by the University of Michigan. Dr. Riley Moore of Saint Martin's University put together the index calculations.
"I'm hoping that people will take this as a call to action," says Michael Cade, the Thurston EDC's executive director. "I encourage the owners of businesses of all kinds and sizes to use the EDC's resources to understand this data and then take advantage of the programs we offer to make our economy better and stronger."
In immediate response to the COVID-19 pandemic and its alarmingly rapid economic fallout, the EDC established a hotline staffed by a dedicated member of their team from 9:30 a.m. to 3:30 p.m., Monday through Friday. From its conception in late March, the hotline has proven to be a successful point of entry to the EDC and its resources for a huge number of businesses and individuals. "You just need to show up," Michael emphasizes. "Call the hotline, and we'll work with you to make sure you get through the right door." They have served approximately 20,000 individual members of the South Sound business community since the opening of the hotline.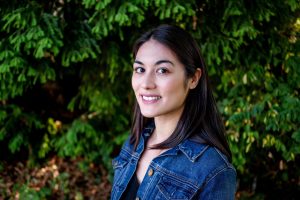 All of the Thurston EDC's programs are thriving. If you've ever learned anything about the EDC, you may associate its work with an alphabet soup of offerings, but do not let that intimidate you. If you are a business owner losing sleep over your workforce or your bottom line, the EDC has a program or a resource that can help you chart a path toward peace of mind recovery. All it takes is a phone call to the hotline at 1-888-821-6652 and Yesi Lee, the EDC's administrative specialist, will ask you questions and get you connected with the right program, and or resource partner within the community and region
The program currently receiving a significant amount of attention is ScaleUp. Washington State's Department of Commerce recently granted the EDC a sizeable sum of money to expand this program to new corners of the state. This intense 8- to 10-week program is geared toward established businesses who've identified sticking points in their operations and want to work through them while gaining financial mastery and making a plan to grow their market.
The Washington Center for Women in Business (WCWB) is a multi-faceted program supporting female entrepreneurs. The Procurement and Technical Assistance Center (PTAC) helps businesses navigate the process of bidding on, winning, and delivering on government contracts. The EDC's partnership with the Small Business Development Center (SBDC) housed in South Puget Sound Community College is a potential resource you may be directed to for additional guidance. The Thurston Investment Network (ThINk) is an especially exciting program that connects businesses who need an infusion of capital but may not want to work with a traditional lender for any variety of reasons. The EDC coaches the business through the process of pitching their work and their vision to a panel of local investors.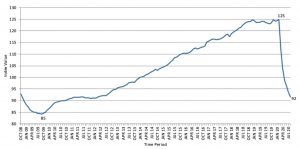 Gene Angel is the EDC's research manager and played a huge role in preparing the EVI report. "I would encourage people not to see the economy as something that acts upon them, but as something we all participate in," Gene says. "If you're a business owner and you're thinking, 'I have to wait for the economy to recover before my business will be healthy,' we want you to know that that's not the case. We have a team here at the EDC who can help you be an active participant in that recovery."
The Thurston EDC hopes the local business community uses this year's EVI Report as a planning tool and as a guidepost as we rechart our path to a vibrant economy. "A vibrant economy is one that provides opportunities for meaningful employment for its residents," Michael says in closing. "Meaningful employment is provided by businesses who feel they are supported. That is what we're here to do."
To see the full EVI Report, click here. Visit the Thurston Economic Development Council website or call the hotline at 1-888-821-6652 to learn how your business can still benefit from the EDC's programs.
Sponsored