Reading fluency is one of the keys to a successful future. But being able to read well and even enjoy it is something that is not natural, it's taught. The experiences, or lack thereof, we have with reading when we are very young, are crucial in developing good reading habits. That is where the South Sound Reading Foundation comes in. Their mission is simple, but so important: "To bring the joy and promise of books and reading to all south sound children." You can help them by attending Books by the Bay: a literary celebration to benefit the South Sound Reading Foundation on October 23 and 24.
The nonprofit has several programs that are available to anyone in the South Sound, which are designed to encourage good reading habits, literacy and even a love for reading in young children. They have a book van that visits schools, events and low-income housing units to promote reading. Their story times and literacy programs help teach children to not only read, but get excited about reading! And of course, since children can't teach themselves, they offer a ton of support to parents looking to get their children's reading off to a strong start. These includes talks for parents and guardians on things like helping parents prepare their children for kindergarten, infant book distribution, how the literacy and brain development are linked, and more.
COVID-19 has definitely created some challenges for the Foundation. "The COVID-19 pandemic, closures, and gathering limits have impacted SSRF's ability to deliver its usual programs, and reduced donations of both books (-20,000) and event income (-$40,000 est.) over 2019," shares Amanda Jordan, development director for South Sound Reading Foundation. "Yet, demand for books is higher than ever. In response SSRF has created virtual reading programs for families and a book ordering program that connects children with free, clean, age-appropriate and interest-matched books. SSRF also expanded its partnerships, sharing books through organizations providing essential services to children and families, and utilizing mobile shelving to provide safe, curb-side pick-up."
Local families appreciate the lengths the organization has gone to keep their services going. "THANK YOU so much for this service during this strange and unprecedented times. This will certainly help keep our spirits up, give us something to go do, and keep our love of learning alive," shares one family of nine.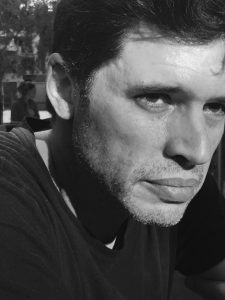 Sasquatch and the Salish Sea
Whether you have children or not, you know how important it is for every child to learn to read. You can help support the South Sound Reading Foundation's programs by attending the virtual Books by the Bay events.
"Books by the Bay is one of two major events that help raise essential funding to bring the joy and promise of books and reading to all South Sound children," says Amanda. "This year we're expanding the signature evening gala into a two-day celebration and week-long online auction. We welcome people to tune in, enjoy our featured authors' conversations, learn more about our mission, and invest in our work through their generous financial donations and auction participation."
On Friday, October 23, spend the evening with best-selling author Max Brooks. He will be discussing his newest book, "DEVOLUTION: A Firsthand Account of the Rainier Sasquatch Massacre." Mount Rainier has erupted and a high-tech community up in the mountains has been cut-off from the rest of civilization as winter comes, but not from a tribe of hungry Sasquatches. This spell-binding thriller will keep you on the edge of your seat as you devour each page! Listen as Brooks talks about his book, the value of reading, and answers questions submitted by event goers that touch on how his writing helps us think about current events.
On Saturday, October 24, spend a family-friendly evening with author David Workman and photographer Brian Walsh while they discuss their award-winning book, "WE ARE PUGET SOUND: Discovering and Rediscovering the Salish Sea." Workman weaves into the pages of this book incredible insight into the delicate ecosystem that needs our help to survive, paired with breathtaking photographs from Walsh and interviews with ecologists; indigenous work to protect the South Sound; and even a travel guide. Workman and Walsh will be discussing how to engage and inspire youth and families to preserve the precious Puget Sound.
Be sure to purchase both books in advanced via the Books by the Bay event site. They have signed copies available while they last. You can either pick up at Browsers Book Shop or have the books shipped to you.
Register in advanced for these free nights on the Books by the Bay event site. Then, during the events, get ready for some fun with a live auction benefitting South Sound Reading Foundation! The auction starts on October 23 and runs through October 31. They have some incredible items including weekend getaways to Sun River, Leavenworth and Moclips; School of Acrobatics & Circus Arts basket; Moments & Mountains Photo & Film family photo shoot; downtown Olympia shopping spree; Sasquatch to Salish Sea basket; blind date with a book; and more!
You can also help out by participating in the fund-a-need opportunities, which including several levels of giving that get books directly into the hands of children. Every little bit helps, it takes just $25 to give a bag of 10 books to a child!
"Delivering on our mission means having engaging books on hand to share through our literacy outreach activities," shares Amanda. "With the community's support of Books by the Bay and investment in our work, we'll improve access to books in uncertain times and help local families enjoy reading together every day so all children can reach their full potential."