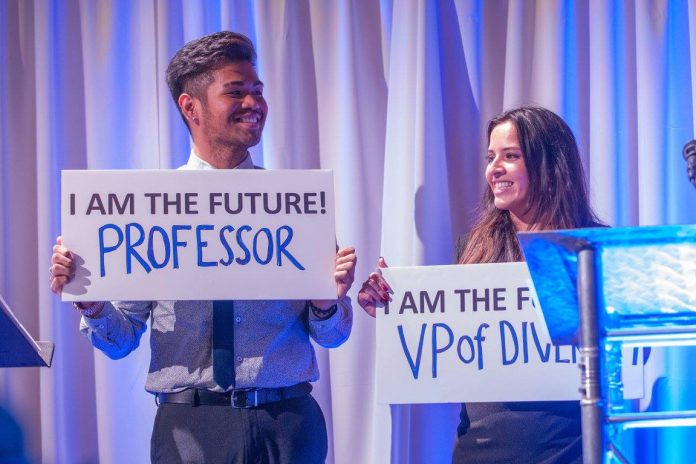 There is nothing better than investing in someone's future. A scholarship can literally change a person's life and now, more than ever, we all need to be picturing a bright future. Join the South Puget Sound Community College (SPSCC) Foundation for The Experience 2020, "Make Waves for Student Success," an annual scholarship gala that will be held virtually this year on October 3. (Plus, who isn't tired of streaming services by now and in desperate need for some "live," local entertainment and the chance to bid on some cool items?)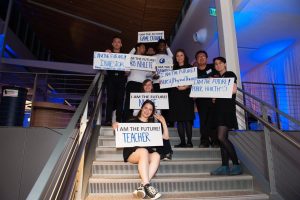 "I honestly feel that now is such an important time for our community to come together and support those who are achieving their dreams of education," says Carrie Whisler, co-chair of The Experience 2020 and SVP chief credit officer at Olympia Federal Savings in Lacey. "These are our neighbors, our friends, our family and those who will guide and strengthen our economy. They will be our future leaders, health care providers, small business owners and passionate community advocates.  Let's help them walk across that graduation stage of life!"
In some ways, going virtual is a positive for the gala. Normally limited to 500 attendees due to seating restrictions, this year everyone who would like to attend and help raise money for SPSCC students' scholarships and programs can join. "The Experience raises money to support SPSCC students with scholarships to alleviate tuition costs as well as grant support to ensure students can stay in school throughout the year, despite any financial hardships that come up," explains Evan Skytte, development director for the SPSCC Foundation.
"I love The Experience! I have been chair of the event for a few years now and it brings me so much joy to see the community come together for our students at the college," shares Lynette McCarty, co-chair of The Experience 2020. "SPSCC impacts our community in a big way."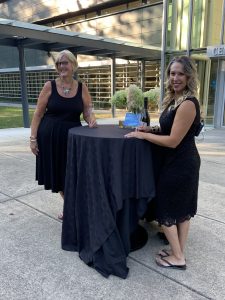 Last year the gala raised nearly $500,000 that went towards many of the scholarships that the SPSCC Foundation awards annually. This year, they hope to meet their goal of $400,000 with the virtual event. "Last year, the SPSCC Foundation awarded 316 scholarships and 519 grants to students," shares Evan. "Meeting our goal at The Experience is important to make sure that same level of support can continue. This is especially true as SPSCC students face new hardships brought on by COVID-19."
Starting September 23, you can bid on the silent auction items that are part of the fun-filled evening. To bid, register on The Experience website by entering your name and confirming your email address. Evan says auction items including resort packages, family fun adventures, some unique ways to engage with the college and more.
At 6:15 p.m. on October 3, the fun starts with the pre-show. Dress up like you're going to a gala (I mean, why not?) or stay comfy in your pjs. Grab something good to drink, some snacks and settle in for a night of entertainment. At 6:30 p.m. the program will begin. Nelson Jay will entertain as auctioneer and emcee. College President Dr. Tim Stokes and Executive Director of the SPSCC Foundation Tanya Mote will speak. There will be musical entertainment provided by the SPSCC Jazz Band. "At the heart of the Foundation is the students and several compelling student stories will be shared," adds Evan. "Students will be sharing stories of opportunity, innovation, and perseverance."
"As a small business owner, I have seen the effects of the college over and over again," shares Lynnette. "Raising money for education is important work! The Experience has been an event that has created great 'buzz' in the community and has given us opportunity to highlight student stories giving the heartfelt differences that the scholarships have made! I can't wait to see what this virtual event will do. I believe that we will still see the community come together and we will hit our goal of $400K."
We all need hope and encouragement right now. What better way to spread that locally than supporting students? Register and start bidding on the silent auction items on September 23 by going to this link.
Sponsored