Over the past few months, structure has fallen by the wayside. Our days are much less regulated, whether working, learning or doing our best to cope at home. But it's important for our children to have open free time to do what they do best: play. The Child Care Action Council is turning August into a month of Building through Play and everyone's invited.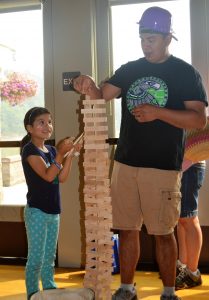 A recent Harvard study explains that "Because play is so varied, there are many benefits to it—benefits that are just as real for preschoolers as for middle-schoolers." They show how play improves intellectual, social, emotional and physical development because "In play, children learn to navigate their physical and social environment, while also imagining and constructing new realities. They practice solving problems, testing out how to love, what is wise, and what is safe."
Since 1987 the Child Care Action Council has worked towards a mission to "Promote and nurture early learning communities where children and families thrive." Their Building through Play activities are traditionally in-person community-wide events but this year's virtual activities are just as much fun.
"It's all about the community of early learning and family support organizations coming together, and showcasing their programs while giving kids fun and interactive ways to learn through play," explains Melanie Kincaid, Development and Communications Manager. "For this online event, we not only want to engage children in early learning activities while they are staying at home due to COVID, but also shine the spotlight on our partners and all they are doing in our community."
Weekly through the month of August, activity videos will be posted courtesy of sponsors throughout the region. By participating in the play activities, families can enter for a chance to win weekly gift certificates and a grand prize of $150. All you have to do is watch the videos, do the featured activities, and post a photo to their Facebook event page or email it to communications@ccacwa.org. There are activities showcasing local nonprofits and small businesses for children of all ages, abilities, and interests.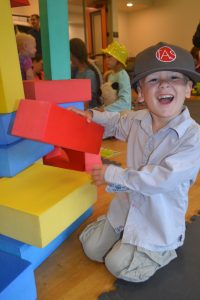 The presenting sponsor of this year's event is Molina Healthcare of Washington. "We know this pandemic has caused much stress and anxiety for many parents and families, and now more than ever, it is critical to continue working with amazing organizations to support and address the needs of our communities," said Jorge Arturo Rivera, Associate Vice President of Membership Growth and Community Development at Molina. "We are grateful to collaborate with our longtime partner Child Care Action Council and we look forward to continue promoting learning, education, and early childhood development through this pandemic and beyond."
Molina Healthcare is joined by additional event sponsors including Caliber Home Loans of Olympia, Thurston Talk, Timberland Bank, Neil Woody at McSwain and Company, Porch.com, Rob Rice Homes, and Van Dorm Realty. Throughout August, videos from the following organizations will provide fun, at home activities for kids this summer: BLOCK Fest, Capitol Land Trust, Family Support Center, Hands On Children's Museum, Kaleidoscope Play & Learn Group, Raising A Reader, Timberland Regional Library, Safe Kids Thurston County, Shelton Early Learning Center, South Sound Estuarium, South Sound Parent to Parent , South Sound Reading Foundation, Student Orchestras of Olympia, Squaxin Island Child Development Center, Timberland Regional Library, YMCA of Grays Harbor and Westport Aquarium.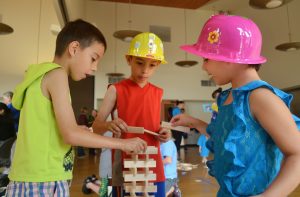 The organizations coming together for this event are working hard to respond to our new COVID-world and offer early learning activities in new and modified ways. For example:
South Sound Estuarium is holding three weeks of virtual Estuary Explorers Summer Camps for kids from high-poverty, low-performing schools in Thurston County this summer.
South Sound Reading Foundation is distributing free book packages for entire families.
Capitol Land Trust is working with South Sound Green to create an outdoor activity that can be completed at their public-access preserves, as well as any natural space.
Timberland Regional Library is offering their Summer Library program online this year with something for the whole family including story times and STEM activities.
Safe Kids Thurston County continues to provide free life jackets at their life jacket loaner boards located throughout the county to help keep kids safe while swimming this summer.
The Family Support Center continues to provide basic supplies such as food, diapers, and hygiene items for community members while also offering weekly.
Kaleidoscope Play & Learn Groups hold virtual play groups for families with young children on Wednesdays and Fridays from 10:30 a.m. – 11:00 a.m.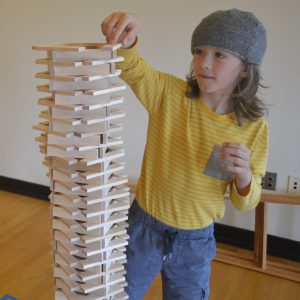 "Responding to the emergent needs in our community is a major priority for local organizations during the pandemic," said Gary Burris, Executive Director of the Child Care Action Council. "Many families find themselves in a very stressful situations that impact the wellbeing of their children. The Building through Play event is a great way to connect families with local organizations that are working to provide early learning education as well as family supports."
This August, set aside a few minutes to—and for—play. It's healthy, fun and a great stress reliever. Then check in with the Child Care Action Council's Building through Play page for new and exciting ways to have a blast…and maybe win some prizes along the way. That's a win/win way to make this summer truly epic (even if you ARE stuck at home).
Sponsored