Each month, Thurston Community Media (TCMedia)'s Mission Nonprofit connects with local organizations and agencies that are making positive impacts in our communities. This month, Mission Nonprofit host Robert Kam sat down with Joseph Anderson, CEO of Lacey MakerSpace.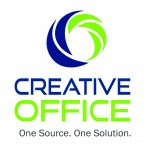 The new Lacey MakerSpace located at Zaverl Hall on the Saint Martin's University (SMU) campus, was created to foster innovation, entrepreneurship and skill building. Their vision is to be "a catalyst for economic growth the Lacey MakerSpace benefits the community by providing access to advanced design and fabrication tools, business and education resources, and skill development." The organization was made possible by a partnership between SMU, City of Lacey and the Thurston Economic Development Council.
The Lacey MakerSpace has multiple 3D printers; a full woodworking shop; metal working tools including a CNC plasma cutter and a couple welders; a laser cutter; electronics tools; sewing machines, and more.
Come and Learn
You can come and work on your projects at the MakerSpace by yourself, or if you need some help, they have classes. "Classes are available to anyone, they're open to the public," says Joseph, "and so we have offered a number of classes through SPSCC, we've partnered with them to do that, but Saint Martin students also have the opportunity to take classes down here, but anyone can take a class. We have classes outside of that on our website."
The classes include the computer side (where applicable), to use the software, as well as the hands-on side in order to learn the craft. Joseph said some of the most popular are those that don't require the computer side, such as welding, or "sewing with fire" as he calls it. To use the 3D printer, the classes are more intense he adds. "You have to learn the software if you are going to create your own [3D image], so we have an eight-hour intensive class just to get you started in 3D-modeling software."
Currently there are not classes due to COVID-19, but check the website frequently as they start reopening. "As we start reopening, we will do hybrid classes where we will work with students one-on-one through Zoom to be able to help them create things," Joseph shares. "We will do a basic introduction to the tool in the space and then can do one-on-one tutorials with students."
Memberships
Memberships allow you to come into the space and use the equipment. They allow you to come in anytime during operating hours to create whatever you wish. Currently, members can make reservations to come in and work singly, with tools being sanitized before and after each use. Member prices start at $30 a month for student and military and $50 for general public. You don't have to take a class before using a tool, but you do have to demonstrate competence in the tool before being able to use it.
You can also volunteer to earn free memberships. They staff the facility, teach classes, mentor people and keep the tools up and running. You can find more information on their volunteer page.
Giving Back to the Community Through PPE Making
Although closed, the Lacey Makerspace is still working hard to make personal protective equipment (PPE) items for the community. "We're making two things primarily, one is the cloth face masks, the other is the clear face shields," Joseph shares. Volunteers throughout the community have come together via a coordinated, contactless effort to mass-produce the cloth face masks for those on the frontlines in their own homes. Lacey Police Department, the Lacey Food Bank, Capital Medical Center, Providence, and more have received the cloth masks.
The face shields have been made using the 3D Printers at the Lacey MakerSpace. A doctor has coordinated to have the face shields sent to Seattle for sanitizing before they are distributed to doctors all over our county.
The Lacey MakerSpace's main vision is to be a catalyst for new business and inventions. They have already had several new products come to being at the MakerSpace and they are excited to see what's to come.
For more information, watch the full video and visit the Lacey MakerSpace website.
You can watch Mission Nonprofit on channel 77 on Sundays at 4:30 p.m., Tuesdays at 7:00 p.m., Thursdays at 7:30 p.m., and Saturdays at 6:30 p.m. You can also watch on TCMedia.org, Video On-Demand or our Roku channel. To learn more about what TCMedia does, visit the Thuston Community Media YouTube channel or the TC Media website and follow them on Facebook and Twitter.