Things are shifting. Times are changing. And the only thing that is certain is that everything is uncertain. However, that doesn't make our needs for goods and essential services disappear – perhaps it magnifies them. Though we are staying home and staying safe, most of us still need to go out for groceries, and thankfully, grocers like Ralph's and Bayview Thriftways and their tireless teams are able to rise to the call of the community.
Carly Brettmann, of Stormans Inc., the grocers who have served our community for the past 75 years, surmises the efforts of her teammates in the stores and on the front lines of this pandemic quite well in saying,
"Our entire team has rallied together to overcome incredible obstacles these last few months; all in the name of continuing to serve our community. They have gone above and beyond and have rightly earned the title of 'Hometown Heroes' with their dedication and hard work. We have a duty; not only to help supply our residents with fresh food and staples for their families, but to help our community partners survive in times like these. Being an independent grocer means we have the ability to have more local items on our shelves and supporting our neighbors right now is more critical than ever."
These essential grocery works are working hard on the frontlines to keep your pantry stocked and they are doing it with a smile. What keeps them going? Community is why they do what they do.
How has your job or roles shifted since the COVID-19 outbreak?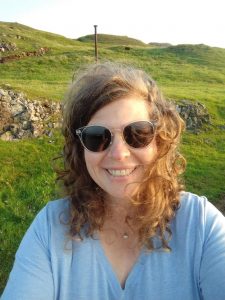 Amy, bakery manager, Bayview Thriftway: I went to full-time to help other departments and co-workers who are struggling without childcare right now. My children are older so I can be more flexible with my schedule
Brandy, deli team member, Bayview Thriftway: I now work later in the evenings to help cover shifts and I am splitting my time between the deli department and sanitizing shopping carts and baskets. I get to hear customer's appreciation as they see me cleaning.
Julie, online shopping team member, Ralph's Thriftway: I went to full-time and moved to the online shopping department. I love being able to see all my favorite seniors that I used to see in the stores. Now I get to see them safely from the drive-thru window. I really love shopping for others and the challenge of finding substitutes for products we may be out of. We're literally dancing in the aisles when we get a shipment of canned goods like diced tomatoes.
Travis, online shopping team member, Ralph's Thriftway: I went from night crew, to training to be a bookkeeper, to now the online shopping department because the need for that exploded. I have been able to be flexible with my duties because being a team player is very important to me.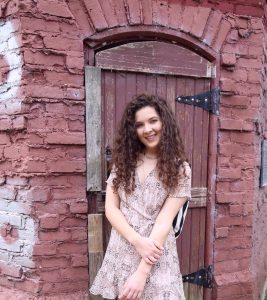 Kiki, online shopping team member/checker, Ralph's Thriftway: Since the outbreak, I have moved out of the deli at Ralph's and into the online shopping department and the check stands. It has been a good opportunity to learn new things and interact more with customers, which I love. Rhonda, Ralph's deli manager advocated for me to move into other departments and I really appreciate that.
What changes have you seen between co-workers?
Amy: Interpersonal relationships between team members have become stronger. There is more understanding, more empathy about everyone's needs and that the way they handle stress is different and it varies from day-to-day. There's a huge amount of support between all of us.
Brandy: Everyone has been very supportive and respectful of each other and their space.
Julie: Everyone is very supportive at Ralph's. I truly believe we all need to sing, dance and laugh as much as possible. I cannot say this enough – our bosses (store leadership and owners) have been doing everything in their power to make us feel safe. They are actively listening to our concerns and creating new policies based on them.
Travis: I have always worked the night shift so it has been very different working in the day. Everyone on dayshift has been so welcoming and accepting of me. We know we are all on the front lines and lifting each other up is important right now.
Kiki: Everyone seems to have more patience right now. If someone needs to miss a few hours of their shifts for whatever reason, we all just rally together to help them. Team members are even offering to make special masks with fun fabrics.
What changes in your interactions with shoppers?
Amy: Shoppers have been very appreciative and grateful.
Brandy: I enjoy helping and learning new things so the interaction and appreciation I hear from customers is really rewarding for me.
Julie: Shoppers are very grateful for online shopping. I hear a lot of gratitude for essential workers which feels good.
Travis: Customers are so understanding and receptive especially when we are out of a product they want. I really enjoy the challenge of problem-solving and coming up with solutions for customers. The gratitude shoppers have when you go the extra mile and show the amount of effort you took to help them is one of the best rewards.
Kiki: Customers are very thankful. And those who may be grouchy, it's easy for me to understand they are very stressed and probably have underlying health issues, which makes grocery shopping difficult right now. That change in perspective has helped me be more empathetic.
Tell me a great story from the last few weeks:
Amy: I am at Bayview very early and know when we are able to get in freight with high demand products like flour and toilet paper. We have our regulars who come in often to check whether we were able to get a shipment so I was able to save some for them in the check stand and surprise them when they asked. It felt good to be able to provide them with what they need.
Brandy: Had a customer walk in and see me cleaning the baskets and was blown away that we hand-clean the carts and baskets. She was really impressed and grateful.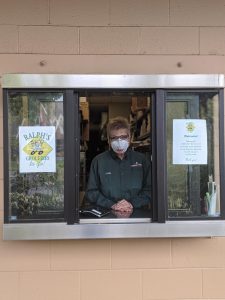 Julie: There is a regular online shopper, a mother with small kids, who comes weekly. She has a five-year-old daughter who wants to be able to see me from the window to see what fun earrings or funny thing I have drawn on my mask that day. It's very important to her, which I love.
We also have a long-time customer who is mute and cannot come into the store anymore so he uses online shopping. I love when he comes through with this caretaker and iPad where he writes jokes on his screen for us just to make us laugh. Everyone is so stressed out, it helps to remain as positive as much as possible. Customers like him make that possible.
Travis: I had an online shopper who ordered Raisin Bran but we were currently out so I came up with the solution of regular Bran Flakes cereal and a bag of raisins and they were so thrilled.
Kiki: I was able to find five pounds of organic craisins for a customer and she just lit up.
Every grocery store in our county, and across the nation, has been working tirelessly – around the clock – to keep us well-supplied. But close to home, Ralph's and Bayview Thriftways employ folks who live and work in our community, and next time we do our shopping let us not forget to say, "Thank you, neighbor. For a job well done!"
Ralph's Thriftway
1908 East 4th Avenue, Olympia
360-357-8011
Open 24/7
Bayview Thriftway
516 4th Avenue West, Olympia
360-352-4897
Open daily: 6:00 a.m. to 9:00 p.m.
Sponsored