Where Dickinson Street dead-ends at a hillside overlooking Budd Inlet in Olympia's Westside neighborhood, is a trailhead for a little known park called the West Bay Woods. The park is not well known probably because it's fairly new, and because its primary purpose is not as a playground for humans. Rather the land was purchased to protect and restore habitat for the Pacific Great Blue Heron and provide a corridor for other wildlife within the urban landscape.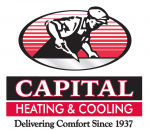 The owner of the property is a nonprofit group called OlyEcosystems. The group is a coalition of neighbors and other concerned citizens who work to protect, preserve and restore urban ecosystems for wildlife, which results in cleaner water and healthier, happier humans. The group began in 2014 by preserving this 3.5 acres of heron nesting ground. They have since widened their scope, acquired more funding and purchased more land. The West Bay Woods now totals 18.5 acres that weaves around houses, condominiums and business complexes above West Bay Drive.
"We continue to work on partnerships with the City of Olympia, the community and our donors, trying to conserve and restore the degraded but partially existing habitat in that area," says Gabe Taylor, Vice President of the Board of Directors for OlyEcosystems. "The main project we've been working on since our founding is the West Bay Woods. However, the scope of our mission really includes urban conservation in Olympia."
Once the land is purchased, the group gets to work restoring it. "These woods are infested with English ivy, reed canary grass and Himalayan blackberry," shares Gabe. "Given time, the ivy will tear all the trees down, and we'll have a big barren hillside there. So we've been removing ivy like crazy."
They've removed ivy from about three acres so far. "It's very slow work," says Gabe. "In the last year or so, we've been contracting with the Washington Conservation Corps. This year, we have six weeks of their time. Those guys can remove some ivy."
They hold volunteer work parties to lay down cardboard, spread thick layers of mulch and plant native species after the ivy has been removed. "Our Restoration Director is a Restoration Ecologist, and has lots of background in this kind of thing," Gabe shares, "so we do our best to return the woods to a high functioning state, providing habitat for animals and stormwater functionality for Budd Inlet."
"It's a central part of our philosophy that urban conservation is very important to the people who live in the city as well as all the animals and all the creatures that use the habitat," says Gabe. That includes marine life in the Puget Sound waters just downslope. Green spaces in urban areas are valuable. The trees alone provide habitat for birds, shade, cooling and clean air. Greenbelts have a positive impact on nearby property values too. "In comparing the effect on property values of green spaces verses say golf courses or baseball parks, all these things are attractive to have near your house, but a green space by far and away raises property values more than anything else," Gabe states.
"We started off in 2014 with $50 or something like that," Gabe says, "and recently we've been able to make purchases along West Bay Drive. The Angela J. Bowen Conservancy Foundation has funded much of our efforts recently and our organization serves to provide a legacy for Dr. Bowen.
"I hope that this serves as an example of the potential legacy-building activity that our organization offers to some of the 'old families' here in Olympia that are looking for positive things to do with their land," Gabe ads.
Olympia is going through a transformation right now. "This used to be a logging town, and we had this big working industrial waterfront," Gabe recounts. With the industry disappearing, OlyEcosystems sees this as an opportunity to repurpose the land and turn it into something everybody in Olympia can enjoy. "This is an opportunity that some of these old families are seeing as well, to make a legacy for themselves."
The coalition is all volunteer run. "Come on down to the woods during one of our work parties, bring the kids, help us put some plants in the ground," encourages Gabe. "Or if you have particular skills in community outreach, communications, any technical expertise regarding clean up, or environmental law, anybody with those specific skill sets we could put to use right away," he assures.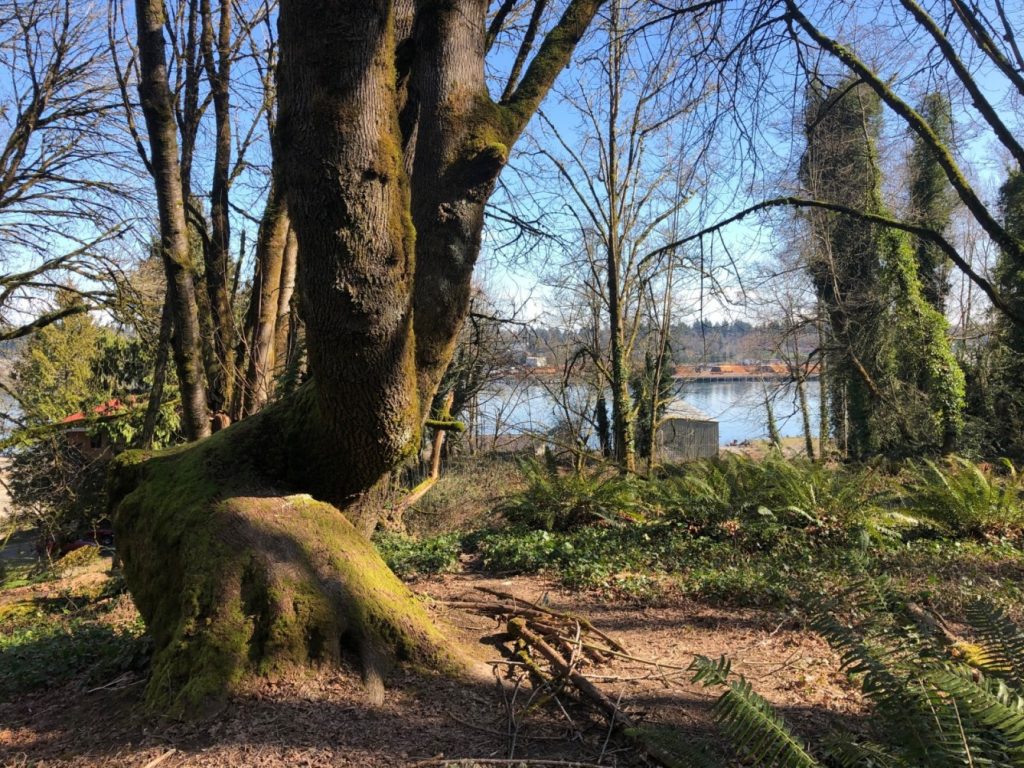 There are two trailheads from the Westside neighborhood, the first is where Dickinson Street dead ends. This accesses the heronry, and the trail is open to hikers from September through January. This area is closed during nesting season, which is February to August each year.
The second trailhead is at the end of Hays Avenue NW. This entrance features a rain garden which helps drain and filter stormwater before it enters the marine waters below. In the works are plans to create additional entrances to the woods from parcels recently purchased along West Bay Drive.
To volunteer, contact OlyEcosystems or check out their event calendar.