The Olympia and Tumwater High School basketball teams have secured berths at the WIAA State 4A and 2A Regionals with wins on Monday February 17 and Tuesday February 18 in local boys high school basketball. Olympia defeated Puyallup in 4A district play Monday with a 54-49 overtime win. Tumwater outlasted A.G. West Black Hills 59-48 to move into the 2A District Championship against Woodland, Friday at 8:00 p.m. at Battle Ground High School.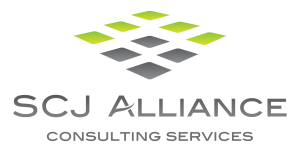 State berths are determined off a strange combination of Regional winners and WIAA RPI (Rating Percentage Index) ratings. The twelve state tournament berths are determined after Regional play February 28 and 29. Teams ranked one through eight in WIAA RPI ratings gain automatic berths to state. Remaining teams that win regionals gain the other state seeds.
Olympia will be heading to Regionals for the first time since 2011, when they ended up finishing 4th at State. Olympia Coach John Kiley was proud of the way his team persevered against Puyallup. "I thought Puyallup played a 'heckuva' game," he said. "We got down in overtime by four but our guys didn't panic and found a way to win. I am proud of our emotional growth and how we stayed connected."
The Bears play Auburn, Wednesday at 7:45 p.m. at Wilson High School and can improve their RPI with a win and move into the Districts 5th/6th place seeding game. For remaining teams still in districts play, the more games they win the higher their RPI rankings improve.
Tumwater improves to 2-1 against its neighbor and EVCO champion, Black Hills, in the season. With the win, Tumwater heads to State Regionals for the first time since trips in 2015-2017. Head Coach Josh Wilson was elated for his team. "I just can't be any happier for my team," he said. "This is about life lessons and working hard. We are trending upward and if we continue to play defense like we did tonight we have a great chance moving forward."
In other South Sound action Capital and Timberline play games Wednesday in the 3A District bracket play. Both teams need to win to move into the losers bracket championship game to secure a 3A Regional game. Black Hills, now in the 2A District losers bracket after the loss to Tumwater, will also need to win two games to secure a 2A Regional game.
Capital plays Kelso at 7:45 p.m. at Foss High School Wednesday. Timberline faces Peninsula at 6:00 p.m. Wednesday at Washington High School in Tacoma. Black Hills plays Columbia River at 6:00 p.m. Thursday at Tumwater High School.