As a new decade begins, so does a new chapter for Mason General Hospital & Family of Clinics as it transitions to a new name, Mason Health. With a new logo, mission statement, vision statement and values, Mason Health is preparing for the Mason Clinic's grand opening, set for February of 2020. For hospital leadership, the transformation into Mason Health signifies the hospital district's evolution over its five-decade history as well as a commitment to innovative, collaborative and patient-centered healthcare.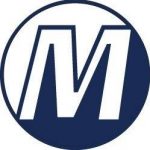 Since the hospital district's introduction in 1968, Mason Health has expanded from its rural hospital roots into a multi-practice organization. Expanding upon the construction of the hospital's surgery wing in 2013, Mason Health will once again introduce upgraded facilities with the opening of the Mason Clinic. The 60,000-square-foot Mason Clinic will house all outpatient Mason Health providers under one roof, with the exception of the Hoodsport Clinic, which will remain in the area to serve its patients locally. As the clinic's opening day approaches, Mason Health's Chief Development and Communication Officer, Jennifer Capps, says that the Mason Health name is a more modern and accurate representation of the service offered by the hospital district.  "It's really a new organization," says Capps. "Not only from a physical perspective, but also from an existential point, as well."
Plans to update the district's name, mission and values date back to 2018 after receiving feedback from staff and community focus groups. Hospital leadership took this feedback and used it to update the organization's identity and philosophy to encompass the hospital's current ideals and future goals. In preparation for the Mason Clinic's opening, Mason Health CEO, Eric Moll, says the district's updates to the mission, vision and values are both practical and inspirational, a tangible transformation to mark a new chapter for the organization.  
"The practical element is Mason Clinic and starting to look at how we're constituting ourselves a little bit differently," explains Moll. "Then the aspirational asks the question, 'How are we evolving for the community and feeling like were something more than the sum of its parts?' It's more than just the Mason General Hospital, more than this collection of clinics. And that's where we came to Mason Health as really the embodiment of where we're at and where we're heading."
Mason Health's new mission statement, "United Community, Empowered People, Exceptional Health," was once the organization's vision statement. As Mason Health has expanded services, the vision has become more of a reality. Between integrating with the community, collaboration between providers, empowering patients and providing innovative healthcare, Moll says the vision statement is what the organization currently embodies.  "We felt that the vision statement was really who we are, not who we wanted to be," says Moll.
Mason Health's updated vision statement, "provide the best patient-centered care in the Pacific Northwest," is now a concrete ideal that hospital staff and leadership can regularly evaluate and work towards.
"This vision statement has teeth in it and is something that the board can go back and continue to review the progress towards that," says Hospital Commissioner, Scott Hilburn. "I'm excited be a part of that from an elected official standpoint and support that vision."
Mason Health's new values of "service and relationships" are the foundation of the organization. Capps says service and relationships are integral to the organization's culture and are reflected in the frontline staff, providers, senior leadership and hospital commissioners.
"We care about being a part of the fabric of the community," says Capps. "Relationships are key to everything we do. We care about our patients and community members and we love serving others. This is really what we're all about as people and that's what our organization is all about."
To accompany exceptional health care, Mason Health is also concerned with how they deliver that care. For the organization, providing excellent customer service is part of creating a positive patient experience.
"We're in a service industry basically, in healthcare," explains Mason Health Chief Operating Officer, Mark Batty. "People get a lot of bad news in healthcare, but we can choose how we deliver that news, how we greet them and how we treat them while they're in the building. If we can do that with a high level of customer service, then that just makes their visit that much better."
Hilburn compares Mason Health's new values of service and relationships to viewing each patient as a neighbor or a friend, extending that higher level of compassion and care to any patient treated by Mason Health. "I equate the values to a small community of relationships, friendships and neighbors next door," says Hilburn. "That's where we want to go, to have that level of service. As if everyone going down the hall is our neighbor, our friend and maybe even a relative. And we'll get there. I am confident that the organization will get there."
The Mason Clinic Grand Opening & Dedication Ceremony will take place on February 21, 2020 at 1:00 p.m. To learn more about Mason Health's updated name, mission and values, or for more information about the grand opening of the Mason Clinic, visit the Mason Health website.
Sponsored