She's a streaky shooter, a sneaky rebounder and one of the most naturally gifted scorers Jackie Robinson has ever coached.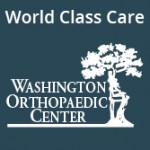 Trinity Betoney dominated the Northwest Athletic Conference last year at South Puget Sound, leading the conference in scoring and rebounding before becoming the first Clipper ever to win NWAC West Region MVP honors.
A change of scenery has done little to slow the junior down as she's doing the same this year for The Evergreen State College women's basketball team.
"She's up there," said first-year Geoducks coach Robinson when asked where Betoney ranks among scorers he's coached. "I don't want to be disrespectful to some of the other great players I've coached by saying she's the best because I've been fortunate to coach some really incredible players, but she's definitely up there."
Despite going from the community college ranks to the NAIA-based Cascade Collegiate Conference, Betoney has proven to be a standout regardless of where she's playing, and she's already etched her name in the Evergreen State College record book.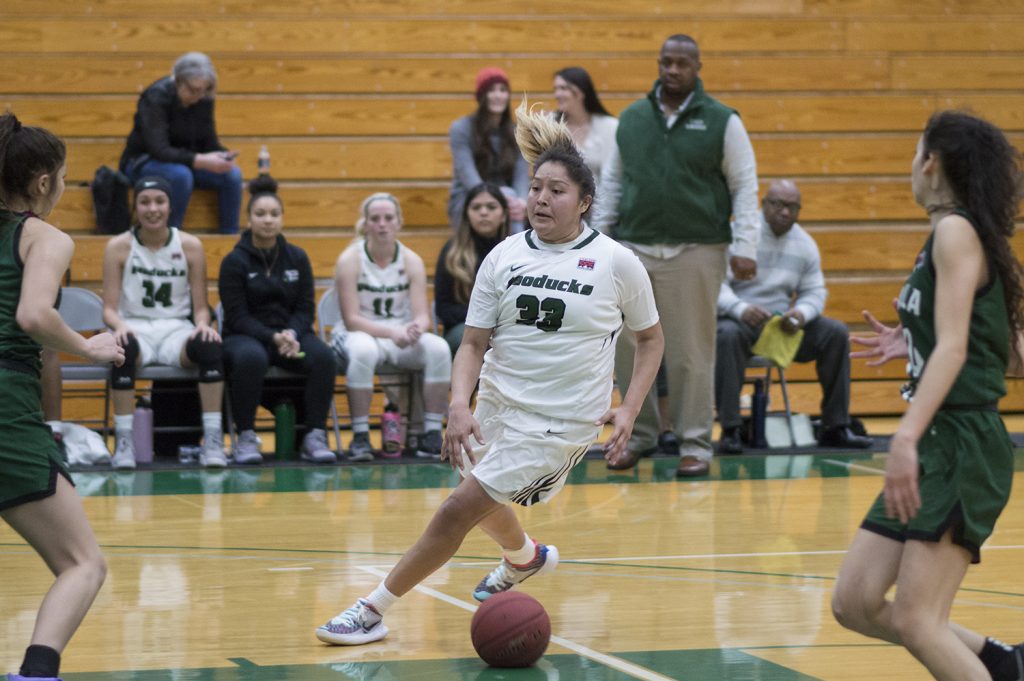 The Geoducks capped a season-high three-game winning streak on January 7 by defeating visiting Northwest University, 88-77, in overtime. Betoney once again led the way by scoring a school-record 38 points in the victory, surpassing the 36 points scored by Gabi Fenumiai against Walla Walla in 2016.
"She's just a very versatile player. She can play one through five if she wants to," Robinson said about the 5-8 guard/forward. "I think the most interesting thing about her is even though she scores 20 or something a game, she is very unselfish."
It marked the second time Betoney has scored 30 or more points this season. She also lit up Corban for 33 points earlier in the year to join Fenumiai and Heather Johnson as the only Evergreen players with multiple 30-point games during their careers. The biggest difference between Betoney and the other two, however, is the fact she only needed 10 games to accomplish the feat.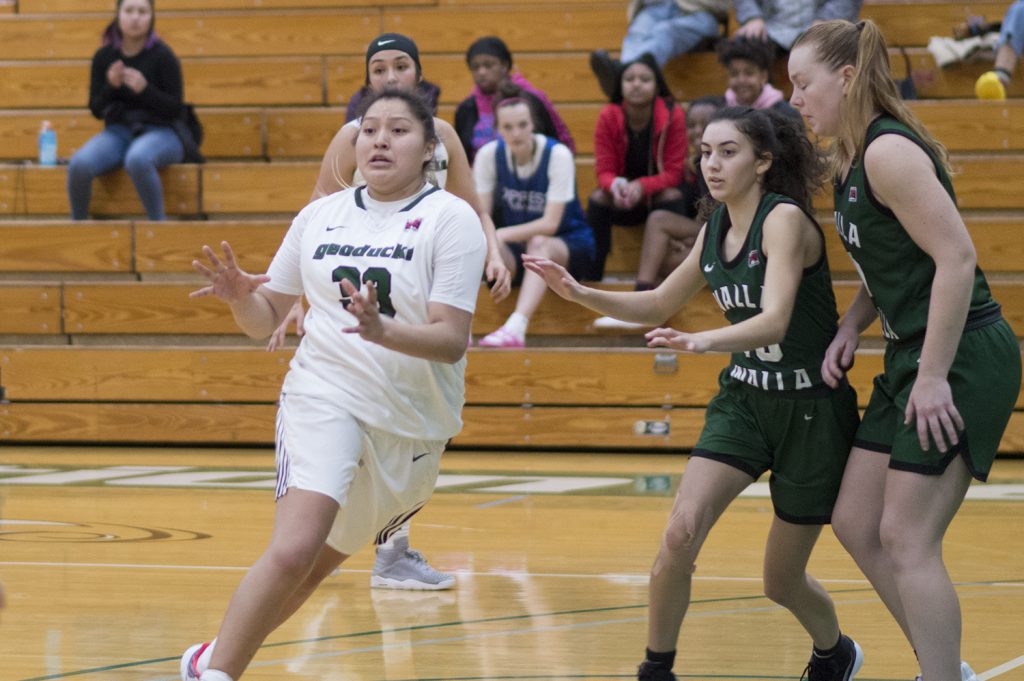 "I don't really think about scoring when I get out there," Betoney said. "Sometimes it can be stressful. I know teams are coming in looking at me because I'm the leading scorer. I'm just trying to be active and rebound. I will hit a couple 3s, but I get a lot of my points off of rebounds. I'm trying to do whatever I can out there. I'm always looking to get my teammates involved."
That was case during the Geoducks' first win this season, a 77-56 victory over Walla Walla on January 3. With much of the defense focused on Betoney in the second half the need was for other players to step up offensively, and they did. Merrily Jones scored a career-high 28 points, while Angela Sikora added 11 as Evergreen turned a 9-point halftime deficit into a 21-point win.
"She's always wanting to learn, which is unusual because normally when you have a player of her stature, you can't tell them anything," Robinson said. "And that's not the case with her. She's very humble."
Through the first 12 games this season, Betoney is averaging a conference-best 20.8 points a game. She is also third in the CCC in rebounding, pulling down 8.7 boards a contest.
The Evergreen program, which started in 1997, has never had a player average 20 or more points in a season. Heather Johnson holds the school records for total points in a season (538) and highest scoring average in a season (17.9). Both records were set in 2001.
With 11 regular season games remaining, Betoney, who also recorded a school record 11 steals in a December game against the University of Puget Sound, is well on her way to shattering both marks.
A native of Henderson, Nevada, Betoney, who also had offers from Menlo College, Humboldt State University and a handful of other NCAA Division II programs, elected to stay in Olympia following her time at South Puget Sound after learning about Robinson being hired as the Geoducks coach.
"After her time at South Puget Sound, she went back home and was looking at other schools," Robinson said. "Right after I got the job, I gave her a call and asked if she wanted to come back to Olympia and play at Evergreen. I really think her former coach at South Puget Sound (Mike Moore) spoke highly of me, which was really a blessing for us, and that was one of the main reasons why we got her."
After opening the season winless through its first seven games, the Geoducks appear to have hit their stride as they opened 2020 with three straight wins.
"The record was not indicative of who we are," Robinson said. "I told them we were probably one of the best 0-7 teams around. There were no cupcake games early in the season. The way the schedule was set up, it was not easy, but we're starting to turn things around, and the team loves playing with each other."