The thunderous roar of the falls, spraying crystal clear water that's melted from glaciers hundreds of miles away in the Cascades is quintessential in a visit to Thurston County. Watching the leaping salmon, experiencing the beauty of historically indigenous land, and learning about hundreds of years of local history at Tumwater Falls, you probably aren't thinking about talented medical professionals, technology leaders, industry innovators or economic growth. How can a medical specialist or economic stability be related to a visit to Tumwater Falls, or other Thurston County tourist favorites such as the Olympia Waterfront, the Olympia Farmers Market or local festivals and events?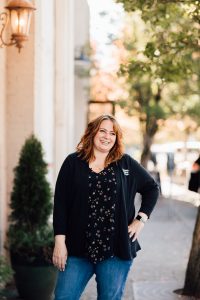 Well, if you said that the things that make Thurston County a great place to live help drive the economy in a surprising number of ways, you'd be correct. And if you didn't make that connection, don't feel bad, neither did I, at first. But as I recently learned, tourism in Thurston County is a powerful economic driver with major impacts. Carrie Whisler, president of the Thurston Economic Development Council (EDC) and VP, business banking for Olympia Federal Savings, and Shauna Stewart, CEO of Experience Olympia & Beyond sat down with me to explain how tourism helps strengthen and support everything we love about Thurston County.
The Halo Effect
When you think tourism, you might think of the usual: places to stay, things to see, stuff to do, and food and beverages to eat and drink. Tourism, accommodations and food services are part of the five fastest‐ growing industries in our county according to the Thurston EDC. While those industries are the first line of tourism, many other industries receive a halo effect when tourism thrives, sectors like agriculture or specialty services that help support tourism‐related business all feel the impact. Additionally, tourism contributes to local services through taxes. "Visitor spending is important to our region's economy because it helps support small businesses and helps fund important amenities and infrastructure that we enjoy as residents—things like healthcare, education, roads—the things that help enhance our quality of life on a daily basis," says Stewart.
Maintaining our Identity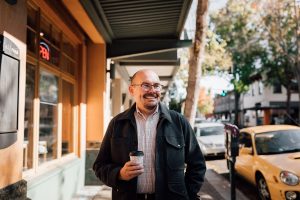 The local tourism industry does something special for a local identity. Think about the things you love about home. Maybe it's the craft breweries and distillers that are the foundations of local history.
Perhaps it's the support of art and cultural events. Or maybe you love the natural beauty that surrounds us every day. Chances are, tourists visit our region for those things too. "We understand that our natural and scenic beauty is one of the top drivers that bring people to our area, so we continue to promote responsible tourism," says Stewart.
The Staycation and Loving Where You Live
"Tourism that benefits our area isn't limited to out of town visitors," says Whisler. Local support of the tourism industry has an important impact as well. Locals planning staycations keep their money local and can help businesses maintain a steady source of income especially during off‐seasons. "When you're in love with your community, you see all the wonderful things going on. I love my community," says Whisler. And I see that a lot in my customers, in area business owners, and my coworkers at OlyFed. They love it here too."
Additionally, pictures and social media posts help make others in our circles more aware of things to do in the region. "The way locals and visitors tell the story of their experience on social media has a big impact on the perception of a destination," says Stewart.
Putting Us on the Map
When people become acquainted with the area through its reputation or a short visit, they are much more likely to return, either for another visit, in semi‐permanent ways like buying a second home, or by permanently relocating. And what's not to love about living in Thurston County? The word is out. Last year National Geographic Traveler named Olympia as one of its 30 Best Small Cities in the US. And recently, Money magazine listed the City of Lacey on their 2019 Best Places to Live.
According to data provided by the EDC, Thurston County has experienced a 13 percent growth rate since 2010 and now more than 286,000 people live in the county. The county is expected to grow to more than 393,000 people by 2040, which is a 42 percent increase. This last year more than 6,000 people moved into the county from outside the area. Half those people moved here from California, Oregon, Texas, Arizona and Florida. For every individual that relocates, they bring a wealth of knowledge, talent, skills and abilities. Desirable locations like Thurston County can attract professionals and innovators from all sectors, from medicine to technology, and everything in between.
Bring in the Talent
"We love to tell the story of Thurston County to visitors, and we also elevate the profile of the region for prospective talent and investment in our community," says Stewart.
Tourism helps people discover all the wonderful things that make us want to stay, and it's not just people, but employers. When individuals relocate to the area, it improves economic prosperity, but when businesses and organizations relocate or grow their business into Thurston County the impact is magnified. Good schools, safe communities, reliable infrastructure, and efficient mass transit, are just some of the things that Thurston County offers residents and employers want to know that their employees will be happy in an area.
No one thing makes Thurston County special. People come here, and stay here for many reasons, but the main one is they found a place where they belong. "We are all very different from one another, forming an eclectic and unique community," says Stewart, "but the one thing that connects us all is that we are all very intentional and passionate about how we are making our mark on the world."
So, remember, next time you are out and about around enjoying all that Thurston County has to offer and you meet a tourist from out of town, you just may be saying hello to your future next‐door neighbor.
Sponsored