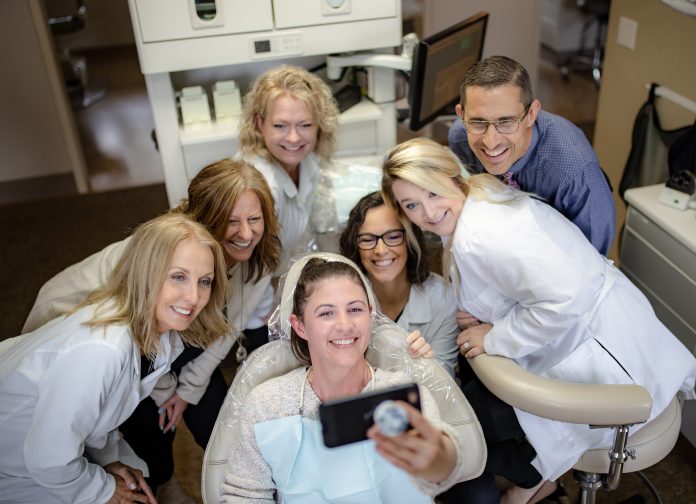 Gundersen Dental Care, a Tumwater dentist office, embodies a unique combination of quality, beauty, and integrity within the core values of its practice. After 45 years improving the lives of patients in the Olympia area, Gundersen Dental Care continues to build upon these values as a distinguishing factor of its multi-generational practice now led by Dr. Arne, son of Dr. George Gundersen.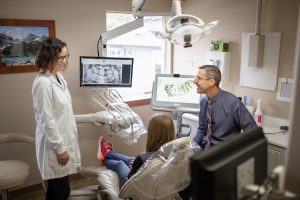 Quality has many expressions at Gundersen Dental Care.  As a previous scientist and lab technician, Dr. Arne examines the quality of dental materials and services, which extends to his evaluation of other doctors to whom he refers.  With high standards and sterilization practices, Dr. Arne strives to provide quality care that lasts.
Dr. Arne brings an artistic touch to dental care. He strives to achieve the best aesthetics in the details, shapes, and shades of his patient's teeth.  By investing time and research into all of his crowns, fillings, Invisalign, and orthodontic services, Dr. Gundersen's attention to details are the basis of a long-lasting and beautiful smile for patients.
Integrity is the foundation of Dr. Arne's practice.  He understands that dental care is about truly caring for people, just as much as a delivery of a product.  He takes time to intentionally listen to patients, understand their needs, and provide them with the care they value and deserve.  Patients come away feeling cared for, with the satisfaction of knowing their feelings have been heard.  Despite the prevailing economic pressures of insurance fees in healthcare, Dr. Arne continues to keep his patients, staff and community at the heart of Gundersen Dental Care's practice.
At Gundersen Dental Care, patients receive quality dental care, beautiful smiles, and the integrity that comes with knowing you are in control of your experience and treatment options.
Find a full list of services and what sets them apart on the Gundersen Dental Care website. If you have questions about products, services, or to schedule an appointment, call 360-352-2781 or drop by any time. Someone is always available to answer your questions.
Gundersen Dental Care
115 Cleveland Ave SE, Tumwater
360-352-2781
Sponsored