Tumwater High School girls soccer co-head coaches Brett Bartlett and John Hayes may have discovered the only way to slow down Thunderbirds' scoring juggernaut Hallie Bergford.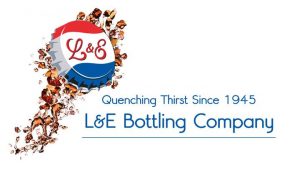 So, what exactly is the trick?
They moved the senior from her usual forward position, where she has terrorized opposing defenses all season long, to goalkeeper for the second half of Tumwater's regular season home finale against visiting Centralia.
The swap came after Bergford had already done plenty of offensive damage in the first half as she registered a hat trick in the opening 40 minutes of play to power the T-Birds to a convincing 9-0 triumph over the Tigers.
Bergford's three goal outburst pushes her seasonal total to a single-season school record 33, which breaks the previous benchmark of 32 set 10 years ago by Abbey Bergquist.
"It's been a pretty good night," a grinning Bergford said after the match.
Indeed, it was as Bergford not only walked off the field with a school record, but also as a conference champion.
The T-Birds' drubbing of Centralia clinched the 2A Evergreen Conference championship for Tumwater, which has won 10 consecutive matches with the last four coming in shutouts.
"It's just been really fun this season," Bergford said. "It's means a lot to get the (school scoring) record, but I give all the credit to the team. I wouldn't have scored any of those goals without them. We've been like a family this year and everyone is just super excited to be playing with each other."
Tumwater (13-1-1) will take the conference's top seed into the 2A District 4 tournament where it will play the 2A Greater Saint Helens League's No. 4 team in the opening round at home on November 2.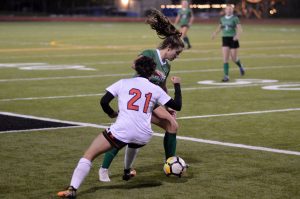 The T-Birds, who last advanced to state in 2016, will look to secure one of the district's three state playoff berths. They appear to have all the makings of a team capable of a deep postseason run, especially with Bergford leading the offensive charge backed by their stingy defense.
Interestingly, Bergford – last season's EvCo offensive player of the year – wasn't an offensive player when she started her high school career. She was a defender, playing every game during her freshman season. She made the shift to midfielder as a sophomore and proceeded to score a combined 26 goals over the last two seasons while earning first-team all-conference honors both years.
The past two years, however, were just a small preview of things to come as no defense has been able to contain Bergford this season.
"She's a workhorse," Bartlett said about his star player. "She's a kid that even with all the talent and accolades still does all the work and she's a great leader. She's just a phenomenal teammate."
After Tumwater took a commanding 6-0 lead into the intermission against Centralia, the T-Birds elected to change things up in the second half, including inserting Bergford in goal and moving all-conference goalkeeper Cassie Mullin to forward.
Both shined in their new roles.
Bergford turned away all three shots she faced, helping Tumwater, which has outscored conference opponents, 41-1, this year, notch shutout No. 11 on the season. The move also provided Bergford with a newfound appreciation for the work long-time friend Mullin does.
"It definitely does. The ball came really fast and I immediately thought, 'Wow. Cassie's job is super hard,'" said Bergford about her experience playing goalkeeper, "but it was fun."
While Bergford was adding to her school record goal total, Mullin, who has been a wall for the T-Birds in net this year, was looking for her first career goal.
It came midway through the second half, increasing Tumwater's advantage to 7-0 and drawing the biggest cheer from Bergford, who appeared far more thrilled with her teammate's goal than any of her three on the night.
"I was so excited to see Cassie score," Bergford said. "She played forward once before and she didn't quite get it, but we just told her tonight was her time to shine."
The same could be said for the entire T-Birds' roster.
"What I love about this group of kids is they are all about making everybody else better," Bartlett said. "It's not just about them. It doesn't matter if they are a senior or a freshman. They are constantly encouraging each other. It's been that way all season. It's just a great group to coach."