In July 2019, a starving dog was found wandering off Jensen Road. It was suspected at the time that she may have been dumped. Luckily for her, she was found by a good Samaritan who brought her to Adopt-A-Pet in Shelton. Beyond skinny with a large lump on her neck, she stayed at a foster home until the stray hold period was up. No owner came forward, so she was vaccinated by a veterinarian who found she had already been spayed. They also discovered something else. "We discovered that Zena is deaf, so finding her a new home was going to be a bit more challenging," says Catherine, adoption coordinator for Adopt-A-Pet.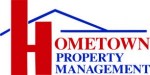 Cody and Helen Hill are a dog-loving couple who share their lives with three dogs, two of which are rescues. Two of them are also deaf. Poo, a dalmatian-jack russell-chihuahua mix, was their first deaf dog. "We did not know that she was deaf when we got her as a puppy, but soon learned and had to adapt," says Cody.
Cody explains that after thier positive experience raising a deaf puppy, getting another wasn't really an issue. "We got our first deaf dog and it really made us realize how awesome and easy to raise they were," he shares. "It taught me that you don't need to say a word to your dog to get it to understand when you are happy or sad or mad. They are very good at reading body language. When you think about it, dogs don't really speak to each other so body language is everything to them and speech really isn't necessary."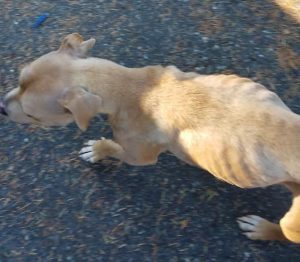 That was when Helen saw Louie, a deaf chihuahua waiting for a home at a high kill shelter in California. "When my wife saw Louie on the Collar of Hope website she said 'He needs us Honey…We know deaf dogs' and the rest is history," he shares. "He has been with us for three years now. Our dogs know about 10 different signs and 'listen' well."
Their third dog, Singhee, is a basenji-chihuahua mix that was rescued from a hoarder's house. He is the couple's only remaining hearing dog. They recently lost their beloved black lab named Daisy. She was 14-years-old when she passed away Memorial Day Weekend.
Daisy left a large-dog hole in their household. "After Daisy died, the little dogs seemed out of sorts and my wife felt much more comfortable and safer in the house with a big dog," Cody explains.
A Stroke of Luck for Zena
Lucky for Zena, a friend of Cody's saw her profile and sent it to them. "Her profile said she was deaf and had food and skin allergies, which Daisy had had as well," explains Cody. "With our other dogs being deaf I felt that my friend was right…she should just fit right in."
So, the Hills set up a meeting to see if Zena was the right dog to add to their family. It was love at first sight. "After meeting her I quickly realized what everyone in the shelter already knew which was that she is just the sweetest dog ever," he says. "I knew that she was meant to be with us, and like my wife says…We know deaf dogs!!"
Responsible and knowledge dog owners, the couple set up multiple meetings with their dogs and Zena, to make sure it was a good match before the adoption was finalized. "Bringing the dogs out for multiple meetings definitely helped us realize how Zena was going to react to my dysfunctional dogs," he explains. However, he said the greeting at the shelter went much better than the one at home and their trio is taking its time warming up to Zena. "Zena has been awesome and very patient with my grumpy pack," he says. "I think eventually they will become friends but it's just going to take a while."
One thing's for sure, Zena is a healthy weight, happy and relaxed in her new home, thanks to the kindness of this couple.
Adding a Deaf Dog to Your Life
The Hills hope others will consider adopting deaf dogs, which are often overlooked at shelters. "Life with deaf dogs is really not much different than normal hearing dogs," Cody says. He does note that having a hearing dog seems to help them, however. "They have one dog in their pack that can hear, so they really pay attention to his body language to see if someone is driving up the driveway or are at the door."
The downside? He says it can be difficult to get their attention if they are across their acre yard and he is in a hurry. He says he jumps up and down "looking like fool" trying to get their attention so he doesn't have to walk over and get them. "Deaf dogs really are easy but are not for the lazy dog owners," he adds.
"The biggest challenge is training," he continues. "You have to be consistent with your signs and learn to watch their body language as much as they do you. It is really not as hard as someone might think. Deaf dogs are the best!"
For Zena, it's a happily ever after that may not have happened if weren't for the Hills' compassionate nature and willingness to open their home to a very special dog.