As fall quarter classes begin at South Puget Sound Community College (SPSCC), so does a new season of the SPSCC Artist & Lecture Series. Throughout the series, SPSCC hosts nationally and internationally renowned authors, musicians and scientists for an audience of SPSCC students, faculty, staff and community members. Shows within the series will span the topics of chemistry, music, history, and literature, with each performance offering a new insight and encouraging audience members to step outside their comfort zone.
SPSCC's process for recruiting a diverse range of talent has evolved as the Artist & Lecture Series has grown in popularity. Each lecturer and performer throughout this upcoming season was recruited to be a part of the series based on a recommendation from faculty and community members close to SPSCC.
The first lecture of the season will feature scientist Theodore Gray, who was brought on to speak at the college by the suggestion of an SPSCC chemistry faculty member. The faculty member also worked with the college to make Gray's lecture free to students of SPSCC, Saint Martin's University, Centralia College and The Evergreen State College. Gray will also participate in the Washington College Chemistry Teachers Association conference while he's in the Puget Sound area.
Gray, a chemist, writer and educator, is also the co-founder of Wolfram Research, Inc., creators of Mathematica, a computing system utilized in a number of mathematical, scientific and engineering fields. Gray is also the author of bestselling book, "The Elements," a visual guide that captures the beauty of each element on the periodic table. Gray will be speaking at the Kenneth J. Minnaert Center Main Stage on Wednesday, October 2.
On October 23, Hip-Hop artist, producer and activist, Olmeca, will take the Kenneth J. Minnaert Center Main Stage. While building a career creating bilingual Hip-Hop songs, Olmeca has also toured across Canada, Europe and South America, playing music that connects cultures and crosses musical genres. Olmeca also teaches at the University of Nevada, participating in numerous community causes, in addition to his role as an educator.
"Olmeca spoke, rapped and presented at a diversity conference that a huge portion of our staff and faculty went to this spring," explains Director of Strategic Communications at SPSCC, Kati Sagawa. "He was just so incredible at this conference and he resonated with so many of our faculty and they said we have to bring him as part of the series."
Author and educator Dolen Perkins-Valdez will speak on February 3, 2020. Close friends of SPSCC and the SPSCC Foundation, Marsha and Merritt Long are also friends with Perkins-Valdez and they invited her to speak at the college as part of the Artist & Lecture Series. Perkins-Valdez's debut novel, "Wench," takes place in the 1850s and chronicles the stories of four enslaved black mistresses who travel with their masters during the summer to an Ohio resort in the free North. "Wench" received the First Novelist Award by the Black Caucus of the American Library in 2011.
A musical and theatrical performance, "Modern Warrior Live" will take the stage on April 10, 2020. The show follows the story of a combat veteran as he transitions from military to civilian life, dealing with trauma recovery and post-traumatic stress. The show was suggested to SPSCC by Thurston County Commissioner, John Hutchings, after he saw it performed at a national behavioral health conference and was moved by the experience.
"Commissioner Hutchings thought the show was going to resonate with so many in our community and thought that it is an important conversation we could create in our community around PTSD and post-traumatic growth," says Sagawa.
Additional elements of the SPSCC Artist & Lecture Series will take place on Martin Luther King Jr. Day and at the Spring Arts Walk in downtown Olympia. On January 20, 2020, an event to honor Dr. Martin Luther King Jr. and his legacy will be hosted at the Kenneth J. Minnaert Center Main Stage. SPSCC will also participate in the Olympia Spring Arts walk by hosting an additional show in the Artist & Lecture Series at Percival Place at Ben Moore's in downtown Olympia.
Accompanying many of the lectures and performances will be an allotted question and answer session. There will also be the works of each speaker and presenter available for sale during the show, often with opportunities for audience members to meet with the speakers and get a signature.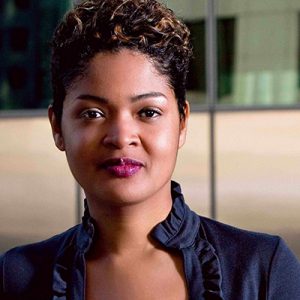 When selecting shows for the upcoming Artist & Lecture Series, SPSCC's goal was to bring in a diverse range of speakers that provide a wider cultural experience from beyond Thurston County that would still attract the South Sound audience.
"Each show is targeted to people of different interests and different backgrounds," explains Sagawa. "So, while we don't expect everyone to come to every lecture, we hope that they find something that appeals to them. Depending on your background and your interest, we want you to find something that meets your interests, but maybe a little bit beyond your comfort zone. Take a risk, learn something new, and meet new people."
For more information about the SPSCC Artist & Lecture Series, visit the South Puget Sound Community College website.
Sponsored