Senior Services for South Sound is excited to invite you to their new annual fundraising event—the Community Recognition Brunch. This special event is an opportunity for members of the community to come together to honor people whose contributions have been meaningful to our community and also fund raise for important programs offered by Senior Services.
"The Community Recognition Brunch is a new event and our big fundraiser this year. It is an opportunity to say thank you to those that have made an impact in our community," says Maria Masse, development manager. This year the event will honor three women who have influenced the South Sound in different ways. "Eileen McKenzieSullivan is being honored for her 38 years of service at Senior Services, Inge Marcus is being awarded for her philanthropic spirit, and Elsa McLain is our beloved founder, and former employee and board member of Senior Services," she adds.
In addition to recognizing three amazing women, over 50 items will be available in a silent auction. "For many years our supporters have been attending an annual auction," says Pam Toal, gift planning manager, "so we decided to include a silent auction because people really enjoy that aspect of fundraisers from year's past."  Attendees will have opportunities to give back at the event and thank these three community champions who give while taking the opportunity to give to those who need.
Raffle tickets for a 12 -day Holland America Cruise Line for two will be available for purchase and the winner will be drawn at the event.
"The fundraiser will raise the paddle to support three of Senior Services' most pressing needs," says Toal. Funds will support two part-time staff positions: a manager for a team of volunteer senior advocates and a Home Share Program coordinator. Funds will also help expand the Brighter Days Adult Day Program, a respite program for those that care for people with cognitive challenges and memory conditions like Alzheimer's and dementia. "We would like to expand the hours of the program and double the people we can serve," she adds.
The event is made possible by the generous support of sponsors. The Premier Sponsor: Hanson Motors.  The Legacy Sponsor: Heritage Bank.  Other Sponsors: Olympia Federal Savings Bank, Providence Health & Services of Southwest Washington, WSECU, Lucky Eagle Casino, and Funeral Alternatives.  In Kind Sponsors: Epic Event Decor, Lively Productions, Graphic Communications, and Ironseele.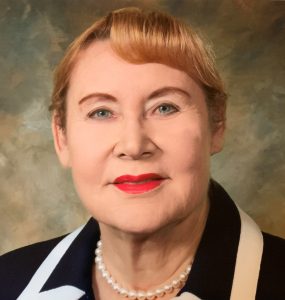 The Community Recognition Brunch will be held on Saturday, October 19, from 10:00 a.m. to 12:30 p.m. at the Olympia Senior Center. Registration starts at 9:30 a.m. The event will be catered by South Sound Catering and feature many delicious brunch items including ham, vegetarian egg bake and mimosas.
Tickets for the Community Recognition Brunch are $75 and can be purchased online at the Senior Services for South Sound website, at the Olympia or Lacey Senior Centers, or by calling 360.586.6181.
So, mark your calendar for Saturday, October 19 and get ready for Senior Services for South Sound's Community Recognition Brunch.
Sponsored