Shannon Cookingham hasn't spent too much time thinking about her own personal goals this upcoming volleyball season. The Timberline High School senior is far more focused on other aspects that could lead her team to success.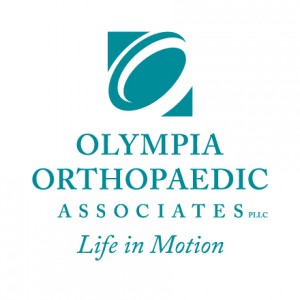 "This year for me, honestly, I just want our team to be selfless," said Cookingham, the Blazers' 6-foot-1 outside hitter. "That's the biggest thing to me because it's something we've struggled with in the past. I just want us to play for each other, not for ourselves."
After back-to-back appearances at the Class 3A state tournament in 2016 and 2017, the Blazers struggled through a 2-12 campaign last year, but despite playing in the 3A South Sound Conference, a league constantly considered to be one of the toughest in the classification, Cookingham believes Timberline has the potential in 2019 to make a return to the postseason.
"We have just as much potential as (any other team in our league)," Cookingham said. "This year I can see us getting to districts and going far. We just have to play for each other. I think once we do that, we can go as far as we want to. The sky's the limit for this team this year."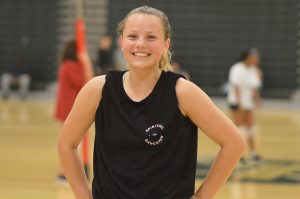 In addition to Cookingham, the Blazers also welcome back returning senior starters Sade So'oto and Elizabeth Yandle, providing the squad with a strong veteran core and one capable of fulfilling Cookingham's team-first goals.
"The thing that inspires me as a coach is that they are taking their leadership roles seriously," said second-year Timberline coach Tracie Lindeblom said. "I've given them the ability to choose what they want the program to stand for, what the expectations are for the program and each other. I don't think they've been allowed to have that freedom before, and it is refreshing to watch them run with it in such a positive engaging way."
The trio have been playing together since seventh grade and actually met through volleyball. Each said the possible daunting introduction into high school as freshman was eased due to their volleyball friendships.
"It brought us together," So'oto said. "We just got closer and closer every year and developed a strong bond off the court."
"We've definitely grown a lot together," Yandle added. "We've brought each other up and helped each other get better."
The focus now is to expand that connection to the rest of the Timberline team and based on early returns, they're well on their way to accomplishing that goal.
"We're just trying to make this season really flow together," So'oto said. "We're trying to create a stronger bond between the team. It's actually been really good so far. Everyone is energetic. We're laughing, having fun, working hard."
A byproduct of the senior leadership no doubt.
"My seniors are setting the tone of the season for not only varsity, but for the entire program," Lindeblom said. "They are ready to step up to the challenge of bettering not only themselves, but their teammates as well so that we can have a successful season."
While the wins were few and far between during last season, the group has experienced plenty of success during their high school playing days. All three seniors were members of Timberline's state team in 2017 and saw firsthand what it takes to get there.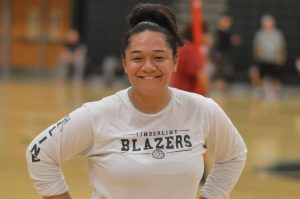 "When we went to state, it was just surreal. Even though we didn't play that much just the fact that we went to state meant a lot," So'oto said. "Now, when we are playing, we want to get there again. We just need to put all the pieces together because everything is there."
"Making it to state as a sophomore just felt amazing," Cookingham said. "It was so much fun. We had finally made it over that hump, and it felt so good. I really want my teammates this year to feel that way. I want them to know how it feels to win, and I'm going to do everything I can to help them get there."
The Blazers open the regular season on September 12 at home against Gig Harbor before traveling to two-time defending 3A South Sound Conference champion Capital on September 17.
"I feel that these athletes are going to bring a sense of renewal into the program," Lindeblom said. "Last season was my first as the head coach, after leaving in 2015 as the JV coach, and we were all getting a sense of each other and each other's expectations. I feel that they will bring a new type of tone, work ethic and athleticism to the season that will carry on down to each team. They know that I'm trusting them with more responsibility than they've been given before so that it can truly feel like they own what is going on."