Are you tough enough to wear PINK? The American Cancer Society campaign, Real Men Wear Pink, kicks off on August 29 with a 21+ event at Rutledge Corn Maze from 4:30 p.m. to 6:30 p.m. The third annual Real Men Wear Pink of Thurston County is the start of the campaign, which runs through December 31, though awards will be given for money raised through October 31.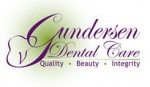 "To get involved, we are inviting community leaders and business owners to our event," says Nichole Woolsey, American Cancer Society senior community development manager, "that have an interest in learning more about the mission of The American Cancer Society."
The Lacey South Sound Chamber is co-hosting the event for the second year in a row. "This distinguished group of community leaders is determined to raise awareness and money to support the American Cancer Society's mission and save more lives than ever before from breast cancer," says Blaine Land, Lacey South Sound Chamber executive director. "Every dollar raised helps the American Cancer Society save lives from breast cancer through early detection and prevention, innovative breast cancer research, and patient support."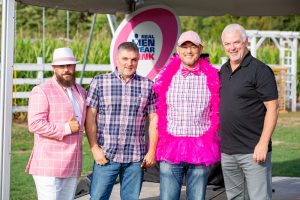 Real Men Wear Pink was created to give men a leadership role in the fight against breast cancer. "Community leaders around the nation use the power of pink to raise awareness and money for the American Cancer Society's breast cancer initiatives, including innovative research, patient services, and education around screenings and risk reduction," says Woolsey. "It's one important way we're attacking cancer from every angle."
Rutledge Corn Maze is sponsoring the use of their venue for the Real Men Wear Pink kick off event. "Being a longtime family business they have seen people throughout the community be diagnosed, lose loved ones and also celebrate victory from cancer," explains Woolsey, "they are committed to helping raise awareness and helping us keep costs down with venue sponsorships so that we can have amazing events and assure as much money as possible goes to free services for patients and to lifesaving cancer research."
Event goers will be treated to food, prizes and a beer garden. Food includes delicious fare donated by Uncle Pete's Barbecue and beer by Fish Brewing. The only charge is for the beer, which is $5 a glass in the beer garden. Attendees will also be given Real Men Wear Pink and Making Strides Against Breast Cancer swag.
For more information about the Real Men Wear Pink Campaign or Kick-Off event, contact Woolsey at Nichole.Woolsey@cancer.org or call/text 360-485-8995, or Volunteer Lead Christina Forrey 206-779-5401. You can also visit the American Cancer Society events page.
Real Pirates Wear Pink
September 14: 5:00 p.m. – 8:00 p.m.
Rutledge Corn Maze
302 93rd Ave SE, Olympia
On September 14 at Rutledge Corn Maze from 5:00 p.m. – 8:00 p.m., pink pirates will take over for Real Pirates Wear Pink, a fun and unique fundraiser for the Real Men Wear Pink campaign. "Real Pirates Wear Pink is an awesome fundraiser being put on by one of our Real Men Wear Pink candidates, Michael Jameson, who was in our Top Three for fundraising last year and has returned back to slay his goals in 2019," shares Woolsey. "He is innovative, driven, passionate and has an amazing group of volunteers planning this extraordinary event."
Real Pirates Wear Pink is also a 21+ event. There will be a costume contest for Best Pirate Him, Her and Couple. Puget Sound Taps and Sandstone Distillery are providing the libations while La Taqueria will be providing a taco tent for delicious fare. Tickets are $30 and includes one taco, one drink, one trip through the maze, prizes and more. Additional food and drink will be available for purchase. Live music will be provided by The Eclectics. All proceeds go to the American Cancer Society. Tickets can be purchased at the Real Pirates Wear Pink Eventbrite web page.
Making Strides of Thurston County
October 19: 9:00 a.m.
Huntamer Park
629 Woodland Square Loop SE, Lacey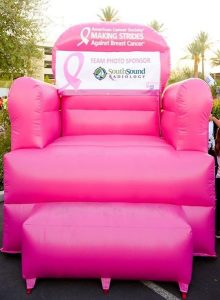 This year's Making Strides of Thurston County Breast Cancer Walk will take place on October 19 at Huntamer Park in Lacey. Check-in starts at 9:00 a.m. There will be an opening ceremony and then the walk will start at 10:00 a.m. You do not need to complete the entire walk if you are unable to. Walk at your own pace, stop when needed. Be sure to get your photo taken in the giant inflatable pink chair at the 2019 Making Strides breast cancer walk! This event is for all ages and genders, so bring the entire family with you. Everyone must be registered, even children. Register early and raise $25 online by 12:00 p.m. CST on September 6 and receive your choice of a pink YOUnited cape, fanny pack or retro specs. You can also register at the event.