Nathan Hermann's eyes grow big every time a defensive back foolishly elects to line up directly in front of wide receiver Will Anderson.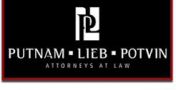 While it became rarer as last year's Olympia High School football season wore on, anytime someone gives Anderson a cushion less than two feet, Hermann knows his job as a quarterback just got a whole lot easier.
The reason?
"No one is as fast as Will," said Hermann, who enters his second year as the Bears' starting signal caller this fall. "No one is going to be able to press him one-on-one."
So, exactly how fast is Anderson? Look no further than his track resume for the questions as last spring. Anderson finished fourth in the 400 at the 4A state meet, stopping the clock in a blistering 49.12 seconds.
Unfortunately for those on the defensive side of the football, it appears the addition of pads and a helmet have done little to slow him down.
Should a cornerback neglect all of this and challenge Anderson's speed by playing up close, Hermann only concerns himself with one thing – just don't underthrow him.
"You can never overthrow Will on a deep ball," Hermann said. "I just throw the ball as far as I can and as high as I can because he's one of those guys who just runs the ball down no matter where it is. It makes me look really good, but I know he's really the one doing all the work."
With Hermann and Anderson returning for their senior seasons, the Bears will unquestionably feature one of the top quarterback/receiver combos in the once-again loaded 4A South Puget Sound League.
Anderson is coming off a highlight reel of a junior campaign where he caught an Olympia single-season record 52 receptions for 752 yards and 7 touchdowns. He also set a pair of single game school records in 2018 and enters his final year just 15 catches shy from becoming the Bears' all-time leader in career receptions.
Big numbers, but you'll likely never hear Anderson, who is being recruited in track by several schools, including Montana and Montana State, mention them.
"Will is one of the best team guys you will ever know. He couldn't care less if he catches a single pass as long as he can go out and compete with his buddies," said Olympia head coach Steve Davis. "He and Nathan are very close, and they will stay out on the field until dark every day if I let them."
In addition to the magnitude of what is required out of his position on the field, Hermann can also be credited with playing a large role in Anderson's football success outside of just being the one who tosses him the football as he was the one to not only convince Anderson to continue to play the sport, but also suggested he line up at receiver.
"I was actually going to quit football coming into high school," Anderson said. "(Playing football in) eighth grade was really fun, but I just didn't see myself continuing with it. Nathan was the one who encouraged me to keep playing. I was a linebacker before and never played offense. Nathan told me to come play receiver. He just wanted me to give it a try. If it didn't work out, I could always quit."
The opposite happened as Anderson excelled catching the football.
He broke two 38-year-old single game school records last year. He posted 13 catches against Rogers in Puyallup in week 3 and registered a 192 receiving yards in a win over South Kitsap in week 8, breaking both benchmarks established by long-time Bears assistant coach Phil Harlan in 1980.
"I knew Will would have a chance to break some records if he was given the opportunity," Davis said. "He has an inner determination and competitive nature that doesn't necessarily come across to those that don't know him well."
Anderson is now within striking distance of the all-time career reception mark held by Rick Chase, a 1983 Olympia grad who is now his positive coach, and Kyle Richardson (2005-2007).
"Breaking those record is definitely a team thing," Anderson said. "A lot of people just see the record and see Will Anderson. But its months of everyone putting in work. I don't break those records if Nathan doesn't throw the ball. And Nathan doesn't throw the ball if those linemen don't block, and they don't do that unless they're putting in a lot of work. So, whatever records I have it's the team's records."
The only numbers Anderson is focused on currently is the team's win total as the Bears look to improve off of last year's 3-7 season.
"I just want to play football and win," Anderson said. "Last year was tough because we didn't have a great season, but we had a lot of fun. This year I want to have a lot of fun and win games."
Football practice for high schools will begin statewide on August 21. Olympia will play its first game at Emerald Ridge on September 6.