Whether your home is new or vintage, Craftsman or mid-century, sometimes things need a little touch up. Don't tackle that honey-do list alone; improperly done repairs can cost far more to fix in the long run. Instead research solutions, vet contractors, check licenses, and read customer reviews. A little fact-finding goes a long way in time, money, and long-term satisfaction.
Rob Rice started building homes in 1985. Rob Rice Homes are stunning communities throughout Thurston County and beyond featuring an award-winning blend of craftsmanship, attention to detail, customer support, and quality finishes. With decades of experience, they're often asked where—and how—to find reliable, licensed contractors for updates and repairs.
Whether remodeling or planning a comprehensive home improvement project, it's hard to know where to start. "Our homes are more than just cosmetic. Behind the walls are a complicated maze of plumbing, wiring, and structural components best left to a professional." states Helena Rice. She and her team suggest using the Olympia Master Builders (OMB) as a vital, free, informative resource.
"Nearly daily we have homeowners in our neighborhoods or people in our community ask us for referrals to contractors for home repairs or remodels," says Helena Rice. "Regularly, we refer people to the Olympia Master Builders website as they offer a wonderful resource called Hire A Pro, which is an entire directory of licensed and bonded contractors. From there, people have the ability to research a specific contractor and determine if it will be a good fit."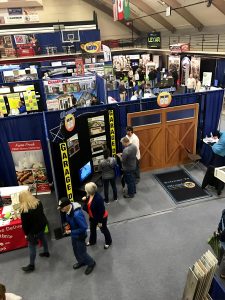 You may recognize the OMB logo from their Big Home and Garden Show at Saint Martin's, annual Tour of Homes, or decadent Chefs on Tour events. Their primary goal "is to provide affordable housing for all segments of society. This is achieved by improving the construction industry and the business climate in which our members operate. OMB is committed to 'building strong communities, one home at a time.'"
"As a local association," explains OMB Executive Officer Angela White, "our local members live in the community so they care about the community and are invested in it. Our county and area have very low housing availability, Rob's developments are helping close the gap which is excellent."
White and her staff have compiled a business directory to make home repair projects much easier. To be an OMB member, contractors and professionals must be currently licensed and bonded with the state. Homeowners looking for a specific service can search the online business directory, look within categorical groups—like demolition services, HVAC, engineering and architecture, and more—or pick up the printed guidebook at OMB events around town.
"We call it the anything guide for anything home related," laughs White. "The searchable version is a very powerful tool." And it's paying off. The website is gaining traction, receiving up to 8,000 hits a month and counting. Also available through the OMB are an in-depth consumer resources blog and scanned full-color copy of the 2019 Membership Directory.
Want to hire a landscaper but not sure which of the 14 is available? Look for the handy "Contact these Businesses" link at the top of each search category. It will let you send an email to some or all of the companies, by checking or unchecking names individually, at once. Why cut and paste your questions into 14 different messages when OMB simplifies the entire process? It's truly that easy.
Anyone can do a contractor search on their own through the Washington State Department of Labor and Industries verification portal. It will provide up-to-date statistics on the business owner, contact information, certifications, endorsements, licenses, and other details.
Home Advisor reports that it can cost between $18,000 and $75,000 to remodel several rooms of your home with a national average of $45,000. Even if you're in the market for a brand new, Rob Rice property, there may be things you'd like to personalize or customize. Do things right the first time and you won't have to worry about issues down the road.
Visit a Rob Rice Homes community for inspiration for your next forever home or schedule a private tour.
Sponsored