During World War II, American women joined the workforce in unprecedented numbers, entering into many traditionally male-dominated occupations. This proved true for Thurston County women as well. During this time, Sally Eke became the first woman justice of the peace for Tumwater and the first woman police officer for Olympia.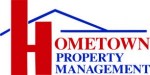 Selma "Sally" Mary Lee Stark was born to Charles Everett and Cora Goldsby Stark on March 6, 1914. Her family lived in South Union, a small unincorporated community south of Tumwater. Sally was the eldest of five children (Dorothy, Wilma, Marie, and Ralph.) Charles was a logger and by the 1920 census the family lived in Salkum, Lewis County. In the mid-1920s, the family moved to the Lacey area where the Stark children attended the Lacey school. The family moved out of the area again and Sally was out of school by age 16.
In 1931, she married Carroll A. Hamley in Mount Vernon, Skagit County. The couple divorced three years later. In 1935, she married Walter Steiner. The couple moved to Olympia and had two children, Shirley Ann and another daughter who died in infancy. Sally and Walter divorced in 1939, and she retained custody of her daughter. In 1939 or 1940, Sally married Arthur C. Eke, Tumwater's justice of the peace.
The 1940 federal census records that Sally worked for a short time at the Works Progress Administration Sewing Rooms, which employed women to sew clothes for people on public relief rolls. The pay was meager, but it was a source of income for many women and their families during the Great Depression. She later became court clerk, working in her husband's courtroom.
Early in 1942, Arthur resigned as justice of the peace and joined the naval reserve, becoming a chief petty officer. On February 9, Sally was appointed to serve the rest of her husband's unexpired term of office. In the 1942 November elections, she ran for the office and won.
LaReta Dunn won the other justice of the peace position, meaning that both Tumwater positions were filled by women during the war years.
As justice of the peace, Judge Eke presided over misdemeanors and minor crimes. She handled cases ranging from drunk driving to hunting and fishing license violations. She once fined a logging camp for not having proper firefighting equipment. She also officiated at weddings, often holding the civil ceremonies in her own home (415 2nd Avenue South, Tumwater, which has been extensively renovated and still stands). Sally even performed the ceremony for her father's second marriage to Josephine Edith Mack.
In June 1943, the Olympia city commissioners appointed her as "police matron," making her the first woman police officer in the Olympia police department. She retained her job as Tumwater Justice of the Peace, working as a police officer in Olympia during the evenings. The Olympia city commission had decided that they wanted a woman to handle the city's juvenile delinquency problems, an issue of national concern during the war years. Sally's main job was to enforce a new curfew law, which banned children under age 16 from being in public spaces or on the streets after 11:00 p.m. unless accompanied by a parent or guardian. Sally also did general police work and the newspaper records her making several arrests, including bringing in a woman for disorderly conduct and arresting three young men running an illegal gambling pinball machine downtown.
The Daily Olympian newspaper celebrated her contributions in an article on August 1, 1943. The article describes how she went on daily patrols each night from 9:00 p.m. to 1:00 a.m., usually by car with another officer or the military police. "Her daily stint," the paper wrote, "in the Tumwater court she shares with caring for her six-year-old daughter Shirley Ann. Between all this she manages to squeeze in time to be air raid warden for her district in Tumwater, and occasionally to split kindling."
The paper could have added that she also found time to be an active member of the American Legion Auxiliary, Tumwater Pre-School Parent-Teacher-Association (where she was secretary in 1941), and Zonta. Acting chief of police Roy Kelly praised Sally saying, "Sally Eke has definitely filled a great need in Olympia, and her handling of the juvenile problems leaves nothing to be desired."
In 1944, Selma "Sally" Eke had her name legally changed to Kathryn Lee Eke, which she told the superior court judge was more dignified. In 1945, she and Arthur divorced and she left both the Tumwater court and the Olympia police. In 1950, she married George Wetterauer in Raymond and the couple moved to Wallace, Idaho. George died in 1973 and Kathryn passed away on March 27, 1995. Her obituary in the Shoshone News-Press described her as a dedicated member of St. Rita's Catholic church, an avid supporter of mission children in need, and stated that she enjoyed driving along the scenic Coeur d'Alene River.
Kathryn "Sally" Eke was only in Thurston County for a short time, but she made a notable contribution to the entry of women into police and legal jobs. World War II definitely offered women an opening into careers previously blocked to them. Since then they have continued to serve with distinction in these posts.