Laura Roberts has been a teacher for a long time. "It feels like forever," she says with a laugh. She's spent most of her years teaching kindergarten at East Olympia Elementary, but has also taught first, second, and third grades at different times. "I really love kindergarten because I can teach using hands-on tools, plus music and art."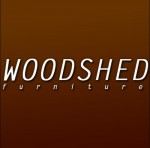 With kindergartners, Laura has learned that building a relationship with the kids and the parents is really important. When you have that relationship, the kids respond. "Parents need a lot of comforting too," she notes. They want reassurance their kids' need are being met.
Laura had a rough start herself as a child. Her mother passed away when she was young, then at age 12 Laura was in a serious car wreck. Two years after that, her brother was hit by a car and died. As a teen, she started helping out in her church nursery. She found solace there. "When you nurture others, it feeds you," she says.
Laura married, became a teacher, and raised two kids. She'd always wanted to be a foster parent. When her first marriage ended, she took the lesson she learned as a teen and applied for her foster care license. "The first two kids I had, I got so attached," she says. They were siblings aged four and six who had been abused and neglected. The kids had never celebrated holidays before. They came to live with Laura in the spring and didn't know about the Easter Bunny. "They were so excited about everything that I did with them," she says. "That got me hooked."
Those two kids were reunited with their parents. Having the children leave her care and losing contact with them was really hard for Laura. "That broke my heart," she says of their leaving. She still hopes to one day see them again.
After that, Laura wasn't sure she wanted to foster again, but her case worker told her about a newborn who needed placement. Laura said she'd take him in. "He and I just needed each other," she says. "Babies grieve a little too," Laura is sure. "They know they are not with the mother they have been listening to in the womb for nine months." And the best part, she was able to formally adopt him. "I got to keep him," she exclaims. His name is Thomas and he is 17 now.
For a while, it was just she and Thomas. Laura took a break from fostering. Then she married David, and the couple began taking in foster kids again. Even when Laura had "the surprise of her life," a midlife pregnancy, they continued to welcome foster children into their home, and their family grew with three more adoptions. They have five kids now, four adopted and one biological, ranging in age from 2 to 17.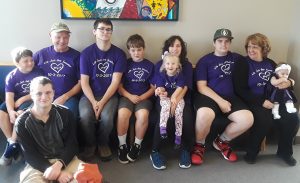 With a house full of kids, there is always a lot of laundry and cooking to do. David is retired from the military, so he is able to do a lot of the running to appointments, schools, and daycare. They also have dogs, cats, and chickens. It keeps them busy. "When kids have a great place to run and play, it helps," says Laura. "They have fun outside."
There are a lot of challenges that come with fostering and adopting children. It can be difficult to figure out what it is kids may need because they can't articulate their feelings yet. But Laura has found friendship and guidance with the Compelled to Care support group for foster and adoptive parents. The group meets regularly. They have dinner and ask each other a lot of questions. "I didn't have that for years," says Laura. "They are such nice, wonderful people."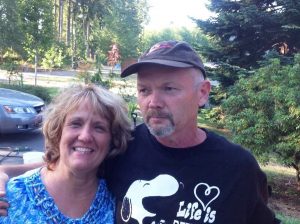 Caring for so many children from different backgrounds at home has helped Laura in the classroom too. "I have a lot more tools in my tool belt," she says. She also understands that kids and families might be dealing with any number of difficult circumstances. "Kids show you what they're going through by their behavior," says Laura. "They don't know how to deal with things. They just know how they feel."
Her experience and kindhearted nature come in handy with all her students. However, it is especially useful when one of her students happens to be in foster care. She makes a point to offer a listening ear to those kids, because whatever they are going through, it is likely a situation she has encountered with her own foster kids. "We can talk about it," says Laura and that helps.
Fostering, adopting, and teaching kindergarten, the best thing about all of it for Laura has been building relationships, loving children, and "feeling that tiny difference" she can make in child's day or even their life. She's made a lot of friends along the way. Plus she says, "The extra people at holidays is pretty fun."