The Olympia High School Athletic Hall of Fame is set to induct its Class of 2019 at its annual dinner auction on Saturday, April 27.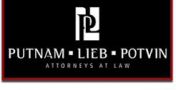 Former Bears' football coach Bill Beattie tops this year's inductees as the recipient of the lifetime achievement award. Beattie is joined in this year's hall of fame class by former Olympia sports standouts Steve Senna (class of 1982), Shelly Cooper Wilson (1987), Trent Matson (1989), Kathleen Juergens Penner (1991), Katie Ryan (1996), and Austin Kelly (2008).
The inductees will be honored as part of the G.R.O.W.L. (Great Respect of Winning Legends) Hall of Fame Dinner Auction.
Beattie served as Olympia's head football coach for 22 years (1994-2016), leading the Bears to a record of 164-63 with 10 league championships and 17 playoff appearances. His best season came in 2003 when Olympia opened the year 12-0, highlighted by a thrilling 20-13 road victory over previously undefeated Bothell in the Class 4A state quarterfinals, before losing to Ballard (32-29) in semifinals.
Beattie, who also worked with John Amidon as the Bears' athletic director for four years, coached 86 players who would go on to play football in college.
Beattie was inducted into the Washington State Football Coaches Association Hall of Fame in 2012. A graduate of Tumwater High School and a 2011 inductee into the Thunderbirds' Athletic Hall of Fame, Beattie took over the head coaching position at his alma mater in 2017. He also served as Elma's head coach prior to his tenure at Olympia and currently ranks 17th on the state's all-time wins list with 220.
Beattie joins fellow Olympia Athletic Hall of Fame lifetime achievement award winners McCelland Ward "Chick" Rocky (2012), Ford Mullen (2012), Jim McNamara (2013), Laurie Creighton (2014), Adolph Larson (2016), Randy Edwards (2016), Don Martin (2017), Amidon (2017), and Drew Stevick (2018).
Senna was a three-sport athlete at Olympia, competing in football, swimming/diving, and track, earning seven letters. Voted "most athletic" by his senior class, Senna won the 110 hurdles and finished third in the 300 hurdles at the state championships in 1982.
He helped the Bears' football team to back-to-back undefeated regular seasons during his junior and senior years, earning second-team all-Black Hills League as a linebacker both seasons.
After attending the University of Montana as a freshman, Senna transferred to Pacific Lutheran University where he lettered three times in both track and football.
Cooper Wilson earned 10 varsity letters at Olympia, participating in volleyball, basketball, and track. During her senior year, she was Black Hills League MVP for the Bears' league and district championship volleyball squad, as well as a first-team selection in basketball. Cooper Wilson played two years of volleyball and one year of basketball at Highline Community College and has assisted the Olympia volleyball team for the past three decades.
Matson was a three-sport standout, collecting nine varsity letters and being named the 1989 Olympia High School Chick Rockey Male Athlete of the Year.
A year after earning first-team all-BHL honors as a tight end, Matson was the league's defensive player of the year during the 1988 football season. He also received All-American honors as a linebacker by Bigger, Faster, Stronger magazine.
Matson was the district champion in the shot put before finishing third at the 3A state championships in 1989 where he also placed eighth in the 110 hurdles. He helped the Bears win consecutive league and district crowns in basketball and was a member of Olympia's state academic championship team in 1988.
Juergens Penner earned 10 varsity letters and ranks as one of the school's top soccer players. A first-team all-league selection and offensive MVP in both the 1988 and 1989 seasons, Juergens Penner set the school record for goals in a season (24) as a sophomore. She broke her own record the following year by tallying 28 goals.
After graduating, Juergens Penner attended the University of Washington where she was a member of the Huskies' women's soccer team for four years (1991-1994), earning offensive MVP honors as a freshman and a senior.
Ryan captured five individual high school state titles in the 50 and 100 freestyle between 1994 and 1996 and led the Bears to a fourth-place finish at the state meet her senior year.
Before receiving All-American honors at UCLA in 1999, Ryan competed at the 1998 Junior Nationals, winning the 50 and 100 free in record-setting times.
Kelly lettered three times in soccer at Olympia, being named first-team all-4A Narrows League twice and all-state as a senior in 2008.
Kelly played at Saint Martin's University, earning All-Academic team honors in 2009 and 2010. He helped the Saints win the Great Northwest Athletic Conference in 2009 and was team captain and second team all-conference in 2011. He finished his career at SMU ranked third in game-winning goals, fifth in games started, sixth in goals scored, seventh in points scored and ninth in assists on the Saint's all-time career list.