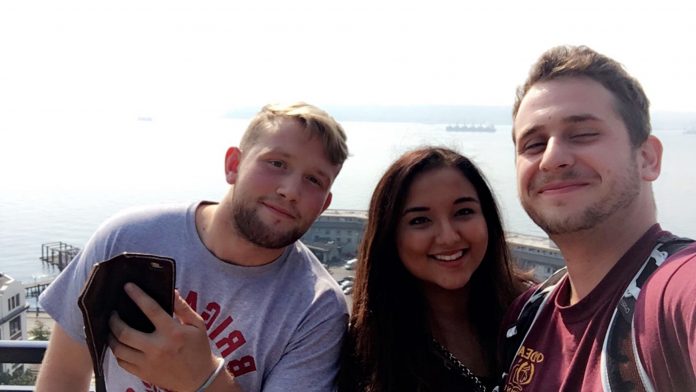 Dwayne Boggs and everyone at Boggs Inspection Services are excited to welcome a new member to their team. Celina Iuliano just started this spring, and she is excited to begin her role as the business development specialist. Celina brings a host of skills with her as she prepares to use her talents to help Boggs Inspection Services continue to reach customers across the south sound.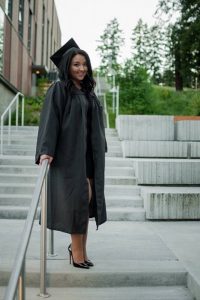 Celina hails from Ballard, where she grew up as part of a large family. "We are very close," she says.  A graduate of the University of Washington in 2016, Celina attained her bachelors in media and communication studies, which provided her with a broad set of creative skills, technical knowledge and helped develop a passion for working with people. "I have always had a fiery work ethic and I'm always looking for ways to grow," says Celina. For a long time, she's had a strong desire to be independent and self-sufficient. During college, Celina worked three jobs to support herself, as well as leading and participating in intramural sports. "I thoroughly enjoyed the busy pace, but most of all I treasured the opportunity to meet all kinds of interesting people and discover how I can help others in meaningful ways." 
Moving to the south sound, away from her family and friends, has brought her new challenges, a renewed sense of independence, and opportunities to work with others.  "Moving so far away from everything I've known has been a transition for me," says Celina. "I'm so excited to create the next chapter of my life here."
Celina looks forward to the opportunity for professional growth, as well as having a meaningful impact on people. "I am so excited to be in this position because this company is passionate about protecting the most prized possession anyone of us can own, our homes," she explains. In the past month, she has really gotten to know her coworkers and new boss, understanding and preparing a plan for the company's future. Getting to know everyone has reinforced to her that working with Boggs Inspection Services is the right place for her to be.  "Dwayne is a great person who cares about his work and his people, and often looks to give back to the community."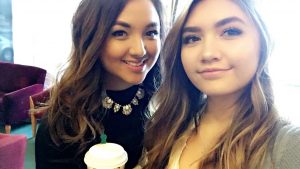 Relocating to the South Sound to work with Boggs is a new adventure for Celina. She loves staying active and spending time outdoors. "The South Sound is beautiful, and I think that the Pacific Northwest is one of the most beautiful regions in the world," says Celina. Surrounded everyday by the beauty of the region, she thinks that it can be easy to take it all for granted, so she takes time to appreciate it regularly. "The crisp air, the mountains, and the trees are all things that mean home to me," she says, "and it has been nice to be in an area where it's relaxed and surrounded by nature." Celina also appreciates being much closer to the Pacific ocean and the reduced traffic she's experienced in the South Sound.
An avid concert goer, Celina has attended at least 40 concerts over the years. She loves all types of music, branching out from classic rock to an appreciation of many genres and styles. "The culture surrounding music and the arts here is an undeniable love of mine," she says. "I grew up surrounded by music, and have found a passion living in a place where there is so much to see and experience in that regard."
Celina is a people person, through and through, and she looks forward to her future at Boggs Inspection Services. With a go-getter attitude, she is sure to be a great addition to the team. To get in touch with Boggs Inspection Services, call 360-480-9602.
Sponsored