Derek Cockrum is a yo-yo master and performing artist with a bag of intricate tricks that he makes look easy. His impressive skills astonish many as he manipulates the yo-yo to do the unimaginable.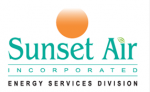 Twenty-seven-year-old Derek grew up in Yakima and now calls Olympia home. "I love the Olympia area," he says. "I've moved away a few times over the years, but I always end up coming back. It has been home to me for about half my life. At this point, I know a lot of really great people and have quite a few friends and family in the area, so it is home to me."
Derek loves anything that spins and keeps himself busy with several hobbies. He juggles, does tricks with a diabolo (consisting of an hourglass-shaped yo-yo with two sticks), and is also a balisong butterfly knife artist.
"All of those skills are awesome for developing hand-eye coordination," Derek says. "A lot of what I have learned from yo-yoing and juggling has translated over to other skillsets, so it made it much easier for me to learn diabolo and the balisong butterfly knife and vice versa. The other skills came as second nature, but yo-yoing is what really got me started and really opened up the doors to everything for me."
He picked up a yo-yo for the first time more than 15 years ago and it's been a pretty major part of his life ever since. "My parents were my biggest inspiration," says Derek. "My father, Ray Hall, got me my first yo-yo, a little red Duncan imperial, a trick book, and a VHS tape, and the rest was history. I've had a yo-yo in my pocket ever since!"
While in school, Derek would practice six to eight hours a day. "Sleep was in short supply back then," he says. Now his practice schedule is only six to eight hours in a week. He claims there is not a trick that is the hardest and doesn't have names for most of the spectacular things he can make his yo-yo do.
In 2007 and 2008, Derek competed in several regional and national level competitions. "It really took the fun out of it for me so I dropped out of competition and haven't been involved on that side since," he says. He also performs at elementary schools, churches, festivals, and fairs.
Recently, Derek went on tour with the legendary Hellzapoppin Circus Sideshow, the world's largest touring rock-n-roll circus freak show, thrill show, and stunt show extravaganza. The unusual circus is on tour with heavy metal bands Mushroomhead, Ventana, and Worldwide Panic.
Derek found Hellzapoppin after attending one of their shows locally. "I loved the Hellzapoppin show when I saw it," shares Derek. "I was totally captivated." A few friends introduced Derek to the ringleader Bryce. He ended up on stage that night performing with his yo-yo.
They stayed in contact and then Bryce invited Derek to join to tour. "I'm honored and extremely happy to be touring with such a great group of absolutely amazing performers," he says. "Everyone is a master of their craft. I do my best every night to properly demonstrate what I love doing."
His performances are well-received by the rock-and-roll crowd, although his sets are mild compared to his circus compadres. The high energy show features death-defying stunts including fire eating, a bed of nails, acrobatic stunts, glass eating, and sword swallowing. Audiences are stunned to watch knife throwing and archery using human targets. The show also features illusions and human oddities and curiosities such as a real-live half-man who walks on his bare hands on broken shards of glass.
Traveling from one city or state to another for the five to six shows a week, Derek enjoys the experience of the tour. "I've definitely developed some fans on my journey with Hellzapoppin," he says. "We have all met a handful of really cool people that loved what we all do."
With his gravity-defying tricks with an edge, Derek brings a whole new breed of entertainment to yo-yoing. He elevates the skill to an evocative art form. The innovative tricks and personal expression in his performance showcase the insane talent he has. To see him perform is truly a mind-blowing experience.