It's that time of year for the wearing o' the green as St. Patrick's Day quickly approaches. It's actually one of my favorite holidays that has long-standing traditions in my family. It's a family-dinner type event around here, with corned beef and cabbage, Irish tea, Irish soda bread and some type of delicious dessert. Before or after dinner, we head out to listen to live Irish music.

If you are not much into cooking, or just want the night off, there are plenty of places in Thurston County that will be serving up delicious Irish fare, music, and, of course, Guinness and Irish Whiskey. This year, we have an entire weekend of fun events lined up to keep you dancing a jig from Friday through Sunday.
O'Blarney's Irish Pub
Throughout March, starting March 5
4411 Martin Way E, Olympia
Cost: varies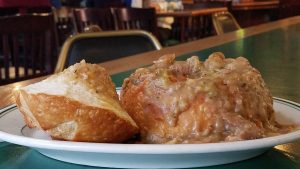 If you've lived here for longer than a year, then you probably already know that O'Blarney's Irish Pub does St. Patrick's Day right. They've been celebrating the holiday for 35 years, and they know how to make it a celebration you won't forget. Starting on March 5, with Irish music and Guinness Glass engraving, O'Blarney's will then have pub quizzes, live Irish music, food and drink specials and other fun entertainment throughout the month of March.
On March 17 they will be open at 7:00 a.m., with entertainment starting at 12:00 p.m. Listen to the  Puget Sound Firefighter's Pipes and Drums  throughout the day until 8:00 p.m., along with dancing by Slieveloughane Irish Dancers. Irish rock band Slainte will play until 12:00 a.m. No reservations in the bar or dining room on St. Patrick's Day. $5 cover in bar starts at 12:00 p.m. For more detailed information on all the Irish shenanigans happening at O'Blarney's Irish Pub, read here.
Intercity Transit Routes 62A and 62B passes in front of Oblarney's Irish Pub on Martin Way, to get you to and from the festivities safely!
Lucky Leprechaun BINGO
March 15, 7:00 p.m.
Lacey Senior Center
6757 Pacific Ave
Cost: $20
Start your St. Patrick's weekend off right by testing the luck of the Irish at the Lacey Senior Center's Lucky Leprechaun BINGO. Special game cards will be available for purchase, along with entry into a 50/50 raffle. Don your best green, orange and white, as there is also a costume contest! If your luck holds, you may take home a game prize starting at $60 for regular games and $200 for special games. Come early, at 6:00 p.m. and have dinner for just $5. This event is for those 21-years-old or over. You can reserve a table for 6-8 players by calling 360-407-3967.
Intercity Transit Routes 68 will get you to here and back safely!
Shamrock Shindig Fundraiser
March 16, 6:00 p.m.
South Puget Sound Community College
SPSCC Student Union Building
2011 Mottman Rd. SW
Cost: $45/person
The Capital High School Booster Club is having a traditional Irish evening full of food and Irish music. Taking place on March 16 at 6:00 p.m., the evening includes a traditional Irish dinner, beer, wine and dessert, all catered by South Puget Sound Community College. Entertainment will be award-winning Slieveloughane Irish Dancers. There will also be a silent and live auction. Funds raised support all WIAA activities at the high school, including sports, band, choir, orchestra, drama, debate, cheer and dance. The evening is a casual celebration of Irish culture for a good cause.
St. Patty's Day Celebration with Pinniped
March 16, 2:30 p.m. – 9:00 p.m.
Matchless Brewing
8036 River Dr. SE #208
Cost: Free
If you are not a fan of traditional Irish cuisine, but love the music, then Matchless Brewing is the place for you. They celebrate March 17 with an American flair – South Bay BBQ and sweets by Sofie's Scoops. Music starts at 6:00 p.m. with Pinnaped. They will provide incredible music, including reels and jigs from Ireland.  South Bay BBQ will be at Matchless starting at 2:30, and will have their unique spin on some Irish-inspired dishes.
St. Patrick's Day Scholarship Dinner
March 16, 5:00 p.m.
Yelm FOE
11609 Koeppen Road, Yelm
The Yelm Fraternal Order of Eagles (FOE) is putting on a scholarship dinner to help local kids pay for college. Tim Butler and Dave Shepard will be providing their delicious corned beef and cabbage dinner. There will also be green drink specials of course! The dinner will go until 7:00 p.m., or until sold out.
Little Creek Casino Resort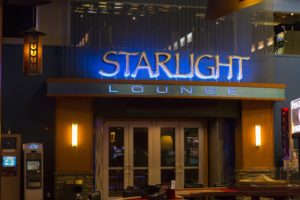 March 17, all day
Little Creek Casino Resort
91 WA-108, Shelton
Little Creek Casino Resort goes all out for St. Patrick's Day, starting with Brunch at 9:00 a.m. and continuing on to dinner with lots of your favorite Irish-themed food and drinks. Had your fill of jigs and reels this weekend? No fear, head to the Starlight Lounge for St. Patrick's Day drink specials and listen to a U2 Tribute Band at 6:00 p.m. Be sure to try your luck while you are there – hot seat drawings will happen from 2:00 p.m. to 10:00 p.m. every hour.