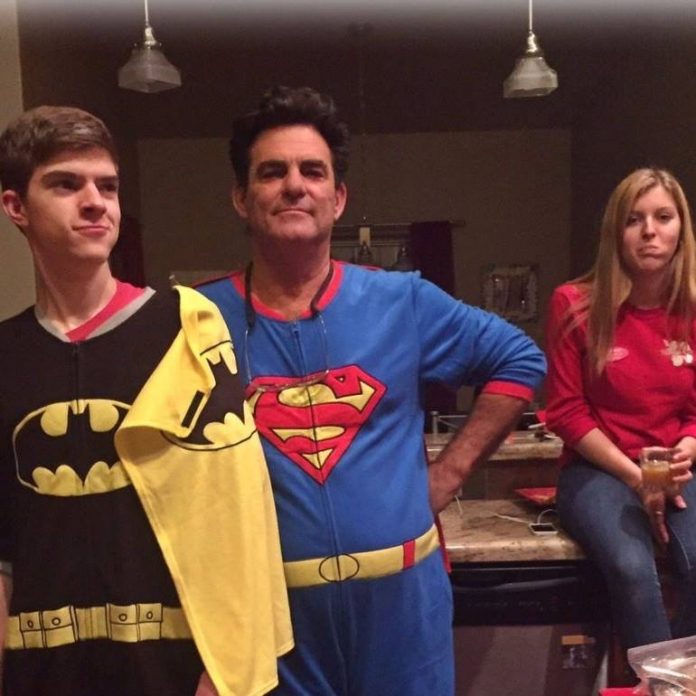 By all accounts it was a non-descript Sunday night in October, the 8th to be exact, in 1988, when Kevin Lynch and his soon-to-be wife Jill drove into the parking lot of the Super 8 for the first night of the rest of their lives in Olympia. They arrived with big dreams, three dogs and not much else, except the clear desire to settle down and raise a family. Olympia, they had heard, was preferable over the hustle-bustle of Southern California where Kevin grew up.
"I came here with nothing," recalls Kevin who previously had been hitchhiking around northern United States and Canada in lieu of college. After five years of a vagabond existence, he was ready for the next phase of his life. They both found jobs and their first child, a daughter Danielle, was born two years later. Now three decades have melted away. It's an interesting exercise to look back on your life. We sat down together to reflect.
Kevin's face lights up when he talks about being a dad, his all-time favorite role. He and Jill raised three active children, two daughters and a son. Family life revolved around the westside of Olympia. Engaging with the kid's lives was compatible with the flexibility of working in real estate. His three children are now young adults ranging in ages from 22 to 28, but he's still all about being Dad. It's true the days of full time parenting may have passed, yet there is always ample room in Kevin's schedule and heart to talk with his kids about anything. He's game to discuss necessary car repairs or business ventures. "Parenting doesn't stop," he affirms, and he appreciates this new stage in life.
For the past 11 years Kevin has run his real estate business in association with Greene Realty Group. Prior to that he worked at Coldwell Banker Evergreen Olympia Realty for 14 years. It was Jill who suggested that Kevin consider going into real estate all those years ago. That turned out to be an excellent recommendation. Early on he realized that this profession was about creating and cultivating relationships that would last a lifetime and beyond. It was never about making a quick sale or counting transactions. For example, people who bought houses literally decades ago are now deciding to right-size (some use the term downsize). Often this happens with the help of their adult children, who turn out to be first time homebuyers. Kevin loves them all. It doesn't matter to him if clients are listing a home or wanting a new one, Kevin thrives on both sides of the equation. He attributes much of his long-term success to the helpful, professional coaching of Brian Buffini, who incorporates a balanced way of integrating life. Kevin's effusive manner has turned the people around him into friends and loyal clients.
Kevin may not fit the typical, contemporary agent profile. You might find his singularly low-key way of being suits fatherhood and playing golf better than salesmanship, but no matter. Kevin prefers his more old-fashioned, lower-tech style and has attracted people who want exactly that. "His clients love and trust him," says Matthew Guile, marketing director for Greene Realty Group. He adds that Kevin's love for music and life exceed his need for an active social media existence.
True to his dream, Kevin wanted to be an active, involved dad. His oldest, Danielle, (Elle) lives in Southern California while Alec and Veronica live in Olympia. Kevin is an avid golfer and likes to be out on the links any day that is weather permitting. There's still plenty of time to help people with their real estate needs. Because he enjoys it, he plans to "be a realtor for life!"
"I have made play my work and work my play," explains Kevin. His own father remains his biggest hero. Lynch senior also had an adventurous spirit and valued his family. From his father and through his life experiences, Kevin has learned that the Golden Rule really is important and that a positive attitude makes you rich. "I'm a little old fashioned," he notes and, "I love what I do."
Kevin does have a webpage with articles, information and real estate possibilities. You are more than welcome to look around, but you might just give him a call at 360-951-0607. He'd love to get to know you. You can talk about living in Thurston County or maybe arrange a round of golf. Kevin believes that dreams can come true, let him help you with yours.
Sponsored