Rainier High School wrestling coach Chris Holterman made a wager with juniors Brody Klein and Tyler Barlass at the start of the season.
The deal was should the Mountaineers claim a team trophy at the Class B state championships this year, Holterman would shave his beloved goatee.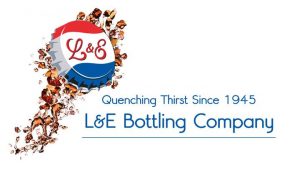 "I've had it for 19 years," said a grinning Holterman, his facial hair a mere two years older than the last time the Rainier wrestling program finished in the top 10 at the state tournament.
Sadly, the goatee may not make it to year No. 20 because this season's Mountaineers squad is talented and very capable of picking up some hardware at this year's Mat Classic.
Holterman may want to invest in a quality razor.
"I don't think we've ever placed in the top four as a team and that's definitely the goal," said Klein, who competes in the 160-pound weight classification. "If we all wrestle smart and we all wrestle the way we can, we'll be fine."
Klein and Barlass are two of five returning wrestlers who advanced to the state tournament last year, giving the Mountaineers plenty of postseason experience.
Klein finished fifth in the 145-pound division in 2018, losing to eventual state champion Garrett Wilson of Tonaska in the second round before navigating through the loser-out bracket. He capped his sophomore campaign by pinning Republic's Gunnar Hilderbrandt to claim fifth place, making Klein the only member of the team last year to medal.
Klein doesn't expect to be the only one on the award podium this time around.
"We do talk about placing at state a lot," Holterman said, "but not necessarily as a team. We just say, 'Place at state.' If they all go out and do that, the team placing takes care of itself."
Very true and the Mountaineers appear to have the horses to make their presence felt in the Tacoma Dome this year.
Like Klein, Barlass is also a two-time state participant, finishing fifth as a freshman at 106. He won a pair of matches in the 113-pound division as a sophomore, but came up one win shy of collecting consecutive state medals.
Klein and Barlass are two of six Rainier wrestlers ranked in the state B classification by the Washington State Wrestling Report with Klein ranked fourth among 160 pounders and Barlass ranked third at 126.
Additional Mountaineers currently ranked in state include freshman Jayson Ducey (106 pounds), sophomore Meric Jackson (126), senior Drew Critchett (220) and senior Jacob Martin, a 2018 state participant who is the Class B's second ranked 182 pounder.
Rainier ranks fifth overall as a team in the rankings.
"Everyone is more serious about it now that we have so many state returners," Klein said. "We're all locked in because we know postseason is coming and we've all been there before. We expect to do well this year."
As freshmen, Klein and Barlass frequently attended open gym on Sundays.
Set up used to be quick and easy back then as Klein recalls only rolling out half a mat.
"It started out pretty light," Holterman said about the optional Sunday practices. "I think the only ones who used to come were him and Tyler and Joe (Gerrish)."
Two years later and the word got out about Sundays, and the Mountaineers are benefiting from it.
"Now we're bringing out three or four mats. It's optional and you show up when you want to show up, but we're starting to almost get our whole team there on Sundays," Klein said. "It's just open mat time. Everyone is just out there to have fun and work on what they need to work on. Conditioning-wise, it's not hard. It's more about bonding with the team."
"I would say the kids showing up on Sundays are definitely improving week to week," Holterman said. "It's good because we wrestle on Saturdays. During practice time, we don't get a ton of time to work one-on-one with each kid and focus on the things we need to fix with them. We have time to do that on Sundays."
The Mountaineers are now hoping all that extra work and dedication pays off once the postseason starts. Rainier will compete in sub-regionals on February 2 and regionals on February 9 with the top placers advancing to the state tournament February 15-16 at the Tacoma Dome.
Rainier placed 15th at state last year. The Mountaineers last finished in the top 10 as team in 2002 when they took home the ninth-place trophy.
"Brody and Tyler really push this team and I think they are doing stuff for the right reasons. They are just always trying to get better," Holterman said. "I don't think they are chasing medals as much as they are chasing improvement. They want to be the best person they can be. I don't think they compare themselves to other people just to themselves."