It was one of the bigger early season wins for the Yelm High School girls basketball team.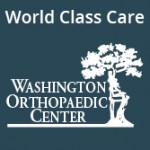 Behind junior Maddie Plevyak's 20 points, the Tornados, one of several teams seeking a top playoff slot out of the 3A South Sound Conference this year, went into Timberline and handed the Blazers a close 48-43 loss.
It was certainly not a bad way to kick off the holiday break.
A lengthy hiatus in the schedule followed and Yelm would not take the court for another two weeks. So in the spirit of the season, head coach Russ Riches gave his squad the next day off, telling the players to take it easy that night and perhaps spend some quality time with their families away from the game.
However, for Riches there was no respite. A coach's job is never done and he was off to attend a game that night featuring SSC rival Capital.
Unbeknownst to him at the time, he wouldn't be the only one scouting the Cougars.
"Right when I walk into the gym, I see Maddie and her dad in the stands," Riches said. "That's Madison. I wasn't surprised. I didn't know she was going to be there, but I wasn't surprised. She's just that type of player."
Riches didn't even have to ask what she was doing there. He knew his star was on hand to study a future opponent, trying to get any possible insight that would potentially help her and her Yelm teammates later in the season when they faced Capital.
But the truth is that even if no team from her conference been playing on that specific night, she still would have found a game to go to.
"I just love watching basketball," Plevyak said. "If it's a team from our league, great. But I'll watch anyone. It doesn't matter."
Riches isn't opposed to bestowing the status of team captain on a non-senior. He believes it takes a uniquely special kind of individual to receive such an honor and even more so if they aren't a four-year member of the program.
Plevyak is one such player.
"I think that says a ton about what we think of her and what we expect out of her," said Riches about Plevyak's role of team captain this season. "As she goes, we go. That's the reality of it. And that's also the reward of hard work."
Plevyak, the Tornados' leading scorer the past two seasons, has certainly put in the long hours to get to where she's at as she simply lives and breathes basketball.
"She's in the gym before everyone else is," Riches said. "And when she's not in the gym, she's still working on her game. I have a teaching colleague who lives next door to her and sees her outside in the driveway shooting all the time."
That wasn't the case even a handful of years ago as Plevyak, like many athletes that call Yelm home, considered herself a fastpitch player above everything else.
Over the years, the Tornados have transformed themselves into one of the premiere programs in the state, and Plevyak was right there with her classmates, dreaming of one day playing fastpitch for Yelm.
Then came middle school and everything changed.
"I actually wasn't really into basketball until eighth grade," Plevyak said. "I played fastpitch for a long time, but once I played basketball in middle school, I knew this is what I wanted to do."
Initially splitting her time between the two sports, the scales began to tilt in the favor of the hardwood. Soon, it was all basketball all the time for Plevyak.
"It was kind of taboo around here (not playing fastpitch)," Plevyak said. "I still get asked to play. It wasn't easy to stop playing, but I found my thing."
In a deep and talented conference last year, one that featured eventual 3A state champion Gig Harbor, Plevyak, a 5-foot-8 wing who excels on both ends of the court, was named to the all-conference's second team, becoming the only underclassman to appear on either the first or second teams.
This recognition was the end result of more than nine months of hard work during the previous offseason.
"I just really wanted to be great," said Plevyak, who scored a career-high 25 points against River Ridge this season. "I had the drive to go out and shoot every day. I would always ask my dad to come out and rebound for me."
Dad was always there to help out. By the time Plevyak's sophomore season rolled around, she had evolved into one of the top players in a stacked conference.
"In between her freshman and sophomore years, she just put in the work," Riches said. "As a freshman, she played pretty well, but she came into her sophomore year last year and was just a different player for us. It was fun to see that improvement."
Now, Plevyak is hoping all that hard work pays on in a deep post-season run for the Tornados.
"She just does so much for us both on and off the court," Riches said. "We rely on her a lot and she delivers."