Each year, millions of people around the world jot down a New Year's resolution with the intention of sticking to it for the entirety of the upcoming year. We all know that more often than not, those resolutions fall through the cracks and are quickly forgotten once the stress of everyday life takes over. That's why the Washington Center for the Performing Arts recommends setting a resolution that's easily attainable: laugh more.
Over the years, studies from around the world have been conducted concluding that laughter can produce a wide-range of health benefits. One recent study by Loma Linda University showed that humor can help increase short-term memory in older adults. Another study concluded that laughter therapy can be used to help alleviate physical or emotional stresses in patients. These studies and many others are proof that laughter really can be the best medicine.
To help guests visiting the Washington Center stick to this goal throughout the year, a hilariously wonderful lineup of comedy shows is on the books for 2019. From vocal ensembles to stand-up comedians, there are tons of exciting options for shows that will make you laugh and that the whole family will love.
Jill Barnes, Executive Director at the Washington Center, is in charge of selecting and scheduling the shows at the theater. With the hope of drawing in community members of all ages who will create lifelong memories while watching these performances, the shows must be chosen with careful consideration. "When scheduling the upcoming performances," explains Jill, "I began looking into specific shows 6 to 18 months in advance. While I was selecting the shows for 2019, my mind kept returning to the thought that we all need to laugh a little more as a community."
Starting off the year with a bang, the first comedy-focused event lined up is Six Appeal on January 8. This world-class vocal ensemble is embedded with sharp comedic timing and high energy levels. Using only their voices, this award-winning vocal band performs the classic oldies we all know and love as well as current chart toppers and catchy original tunes that'll have you dancing in your seat.
Following Six Appeal is the first Comedy in the Box of 2019. These often sold out events run roughly once per month through June and are shown in the Black Box Theater. These events bring together both regional and national comedians to Olympia's unique and intimate venue complete with a full bar. Gather your friends and prepare for a hysterical night that you won't soon forget.
Valentine's Day is best spent laughing and smiling with your loved one, and what better way to do just that than joining the audience for the Best of Seattle Stand Up. "This annual show is always a really enjoyable time and would make for the perfect Valentine's Day date night," expresses Jill.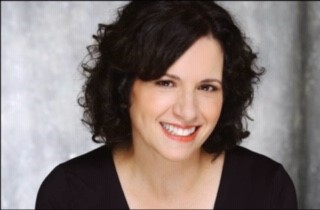 On March 15, the Ladies of Laughter will be gracing the stage. "This show is really something different for us," says Jill. "These very funny women have been chosen by audiences and executives in the entertainment industry through the Ladies of Laughter Contest." Be prepared for a hilarious night watching these fabulously funny females.
Another not-to-miss show on the agenda is God is a Scottish Drag Queen 2: The Second Coming planned for May 4. Dressed in his iconic floral power suit, God descends once more to skewer everything from the platypus to Pocahontas in this hilarious sequel. "Last year Olympia absolutely fell in love with the original performance," exclaims Jill. "Everyone had a really great time so we're excited to be bringing the sequel to the Washington Center."
The Marketing and Sales Director of the Washington Center, Jessica Caldwell, encourages friends to take advantage of the group sales discount.  "Our main stage comedy shows have been popular for our group sales discount of 15% for parties of 15 or more.  Laughing with friends is a good night out!"
For select shows including February14 Best of Seattle Stand Up and March 15 Ladies of Laughter, the Center will offer a special 1-hour DJ event when the doors open one-hour prior to the start of the show.  This special pre-show music event titled, Straight Shots, will take place in the lobby and encourage comedy ticket holders to come early and hang out. "This will be a raw and intelligent mix of classic full-track vinyl record selections by International Sound Curator, Christopher Di Nunzio," says Jessica. "This talented record spinner kicked off our first comedy event of the season and delivered a high-energy vibe to our theater guests. I'm thrilled that we have these comedic talents coming through Olympia. Although I don't believe in New Year's resolutions, I do plan on laughing a lot in 2019 for good health and well-being."
The New Year will bring a lot more main stage comedy than in the past, which is a change that Jill is excited to be implementing. "As the Executive Director, it's a fun part of my job to look at the year ahead and find opportunities to book shows that I think our community will love.  I wanted to have a comedy heavy line-up in 2019 that would get people together for the shared goal of laughter."
Check out all of the upcoming comedy shows on the calendar by visiting the The Washington Center for the Performing Arts website or visiting their regularly updated Facebook page.
Sponsored