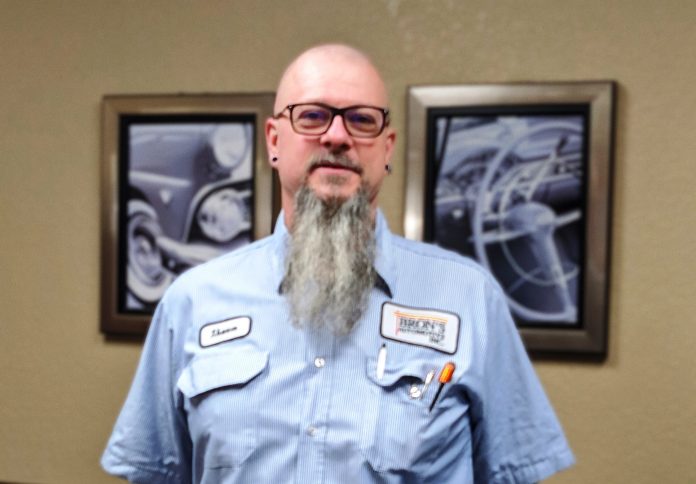 Submitted by Bron Lindgren for Bron's Automotive
Bron's Automotive wants to introduce our new team member, Shawn Long.  Shawn formerly worked at Olympia Autohaus where he specialized in Audi, Mercedes, Volkswagen, Porsche, and BMW.  (He still does specialize in these, however he has other strengths which we'll get to in a second here!)
Shawn grew up in Southern California, and attended the well-known and well regarded UTI Technical Institute in Phoenix, Arizona where he got his degree in Automotive Technology.  Upon graduation he gained experience in an independent BMW repair shop, and then moved on to a Toyota Dealership and a Lexus Dealership, where he benefitted from additional factory training classes.
He then met his wife of 21 years, Heather, and he'll tell you his life got even better.  Heather grew up in the Northwest and so they moved back up here and Shawn continued the Lexus theme at Seattle Lexus.  After 9/11 (2001), Shawn and Heather moved closer to Heather's parents in Helena Montana.  There he did a stint in the Toyota Dealership before expanding his expertise by working for the Subaru Dealership for 3 years.  Eventually he moved to Olympia and began working in Independent Shops.
Shawn has been an ASE Master Technician for a little over 25 years now, and also achieved the Master Tech Status with Lexus and was only one small class shy of gaining Subaru Master Technician status.  (he definitely knows Subaru's)
Shawn and Heather are members of the McKenzie Road Baptist Church in Olympia, where he serves as a Deacon.  He also helps them with their website and media presence.  When I asked him what his hobbies are, he immediately mentioned a 14-year-old Maltese/Yorkie mix, but also said he and Heather were interested in doing mission work in the future.  He also wants to partner with his Dad in restoring his Dad's 1930 Ford Model A Coupe.
One of Shawn's strong points is that he is both what we refer to as a Gearhead and a Geek.  He gets the nuts and bolts and gears that have always been a big part of Auto Repair, but he is also very good at the computerized side of Automotive Repair that is so important on today's cars.  It doesn't matter if you need the latest software update installed in your BMW, or just need a DOHC timing belt done on your Audi, or a brake job on your Subaru, Shawn can handle it.
So, you might wonder what a Tech like this drives?  He has a Subaru Outback with 403,000 Miles on it, a 1999 Volvo V70XC with 148,000 Miles on it, and a 1964 Mercedes UNIMOG (pictured!) UNIMOG is apparently German for Universal Motor Vehicle.
So, if you formerly went to Autohaus to see Shawn, and have been wondering where he went, or if you would simply like to have a factory trained Technician watching over your vehicle, come over to Bron's Automotive and meet Shawn, (and the rest of our team for that matter) If you're lucky, he will have driven his UNIMOG that day.  Better yet, click here to make an appointment request for your car.