Few traditions are as beloved as going to the park. Whether you pack a picnic, the dog's favorite tennis ball, your baseball glove, or just a blanket to enjoy the weather, parks are fan- and family-favorite destinations. On this year's ballot, Tumwater's Proposition 1 asks voters to establish a Metropolitan Park District to maintain and expand local parkland.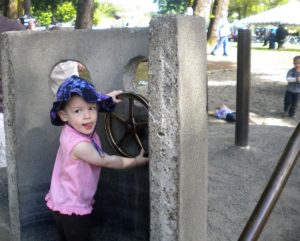 "When people look for a place to live, says Tumwater Mayor Pete Kmet, "Parks and their recreation programs are an important factor. It's part of our quality of life." This echoes research done by the federal Trust for Public Land. They report that "Parks, greenways, and trails enable and encourage people to exercise, exposure to nature improves psychological and social health, play is critical for child development [and] parks help build healthy, stable communities."
Mayor Kmet explains that the Proposition would work in two basic phases. The first would encompass the next five years with four main goals. Initially, monies brought in would increase staffing to properly maintain current parks and those already slated for expansion.
Secondly, the city would develop four new neighborhood parks in the south Tumwater area. They've acquired a portion of the Trails End Arena and plan to incorporate a portion of this property into a large new park. They're also working on sites near Tumwater Middle School, another southeast of the Olympia Regional Airport, and an as yet unspecified location in southwest Tumwater.
Third, a portion of Proposition 1 funding would be used to preserve sensitive habitat, such as wetlands habitat or green spaces, as well as build much-needed public restrooms at the very popular Barclift Park and the Tumwater Hill Park and baseball field.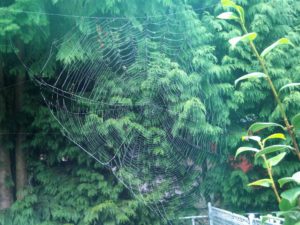 Finally, monies would develop a walking and bicycle trail along the scenic Deschutes River valley. Kmet hopes it will eventually connect Historical Park at the base of the gorgeous Tumwater Falls all the way to Pioneer Park, off Henderson Boulevard.
The second phase, taking place in the sixth year of the proposition, would feature the development of a new community center. Mayor Kmet says it will offer "senior programs and services, after school programs for at-risk youth, and indoor sports courts and meeting rooms. The facility will be designed to be expandable with land for a future community pool, if a suitable partner to share in the cost can be identified."
This also works towards the city's goal of "Enhancing Tumwater's recreational programs including funding for community arts, neighborhood gardens, and historical programs," says Kmet.
Funding for the Metropolitan Park District would be raised by adding a tax of 45 cents per $1,000 of property value, for a total of $1.5 million annually, citywide. A Park District Board would be created, governed by the Tumwater City Council, and monies could only be used for parks, programs, and services.
According to the city's Frequently Asked Questions, "Should the measure fail, there would not be additional funding for land acquisition, park development, trails, staffing or maintenance."
Read the official ballot measure and explanatory statement on the City of Tumwater's website. There you can also find election and voter information like drop box locations, ballot and voter pamphlet information, and updates on citizen election committees.
In the Trust for Public Land's report, they stress that free and open parkland helps "increase 'social capital.' That is, when people work together in a community garden or to create a park from a vacant lot, they get to know one another, trust one another, and look out for one another. The accomplishment of creating a new park helps people to believe that they can effect change."
The same is true of voting. Whether for or against, civic conversations, critical thinking, and community-mindedness are always a good thing.
Follow updates on all Tumwater parks via the city's Facebook page, Parks and Trails listing, or Parks and Recreation department. Questions about specific park features or programming can be addressed to Parks and Rec staff at tumwaterparks@ci.tumwater.wa.us or by calling 360-754-4160.
Sponsored