Walking into historic Joe's Place in Bucoda is a little like time traveling. The diner area has changed little since its construction after the fire of 1920. Food is prepared in the tiny kitchen behind the front bar, and it's almost like walking into someone's home kitchen. But according to manager Kristin Butterworth that is exactly why so many keep coming back to Joe's Place.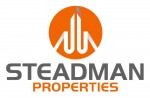 "People come here because it doesn't change," says Kristin, "and that's what they love about it."
Originally opened as the Bucoda Tavern in 1898 by Joe "Pa" Farrington, the tavern sold primarily beer and whiskey and probably popcorn. The Bucoda Tavern was one of the first establishments to serve Olympia Beer. The original building burned down in the 1920 fire, but the tavern was rebuilt in brick, in the same location. The establishment managed to survive prohibition, which lasted from 1920 to 1933. Joe died of a heart attack behind the bar in 1937, and the family renamed the establishment Joe's Place as a tribute. Joe's wife Hortense Farrington passed away the following December.
From here the ownership of Joe's Place becomes a bit muddled as Joe and Hortense had a blended family that included grandchildren. After Joe and Hortense died, the ownership was split seven ways. Their grandson Edwin Bowen, whom they had raised, took up the reins along with other family members, eventually employing his daughter Ruth. She went on to work at Joe's from the age of 19 until her passing. Ruth (Bowen) Wall either inherited shares or bought out her cousins to bring Joe's Place back under single ownership in 2004. Ruth passed in 2010 and her husband Bob, son Bobby and his wife Judy took over Joe's until Bobby and Judy both died in 2014. It is currently owned by Ruth's husband Bob Wall, 93, their son Rich and his wife Lilly. It is an amazing feat to have a family business that has been passed down for 120 years.
It's hard to say what Bucoda would be like without Joe's Place. It's far more than an eatery and bar. It is the place to meet in Bucoda and in some ways the unofficial town hall. When there is trouble in town, the phone in Joe's Place starts to ring. A great example is on September 2, 2008, when a freight train and a passenger train struck a car crossing the tracks.
Kristin says, "When something strange happens here that phone rings off the wall. Like the day the lady was hit by the train. People want to know, 'What's going on?' 'Who was hit?'"
Food and Drink
Since 1919, Joe's Place has been primarily a beer establishment.
"I don't know what happened," says Kristin, "there are no records to look at. They probably had to apply for a license for spirits after prohibition and maybe they didn't feel like doing it."
But that changed in 2018. Joe's Place is now fully licensed to sell spirits, and they are having fun doing it. Kristin is especially interested in vintage drinks reminiscent of the days of the speakeasy like the Old Fashioned, which is whiskey with muddled orange, sugar, and bitters. The Old Fashioned is a pleasant fall beverage with hints of orange and clove.
"We have the best food!" says Kristin. "We're famous for our curly fries, burgers, and milk shakes. Some people came in the other day who were in their 70s and their grandparents used to bring them in for curly fries 65 years ago. We cut them fresh to order every time. Straight fries too. We have hard ice cream milk shakes, that are a pain to make, but they are very good. Our burgers are so good because they are cooked on a grill that is over 50 years old and very well-seasoned."
If you have a super-sized appetite, try the Bubba Burger which is a triple quarter-pound patty burger piled high with Swiss and American cheese, bacon, jalapenos, onion rings, pickles, and buffalo sauce, served with a side of straight cut fries.
Steak night, which has been going on for five years every Thursday, is a popular weekly event. At the time of this writing, you get a large flavorful grilled steak, salad, baked potato with the fixings, roll and dessert for $14.50. It's not unheard of for steak night to sell out.
Joe's Place does deep-fry very well with all kinds of baskets to choose from. If you like unusual fried food, then try the deep-fried breaded dill pickle chips. When dipped in the secret sauce these are strangely addictive.
Is It Haunted?
There's one last thing that may remind visitors that Joe's Place has a long history.
"There's a ghost here," says Kristin. "Joe is here and Judy. I think she feels stuck here. She tried so hard to do things to make the business better, but she was so tired. We started steak night before she died. It was something Judy wanted to do."
What has convinced the staff that Joe's Place is haunted?
"The bumps, things flying off shelves or off tables that shouldn't," explains Kristin. "Pots and pans can be level and wedged in there and they come flying out. Not just sliding out, but flying out. We've heard whistling too and Judy used to whistle, so that's what I think."
Joe's Place is located at 118 South Main Street in Bucoda. You can also find out the latest by following them on Facebook.