The great Arnold Palmer once said "The secret of concentration is the secret of self-discovery. You reach inside yourself to discover your personal resources, and what it takes to match them to the challenge." At the Olympia Country and Golf Club (OC&GC) they've successfully risen to the challenge for nearly 100 years.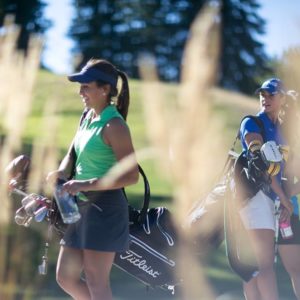 As with many thriving organizations, discovering those resources often quite literally comes from within. For OC&GC, they love to celebrate tireless, dedicated staff like Pro Shop Assistant TiAnna Ford.
The Club's overall mission is simple: "To provide exceptional country club experiences for members, guests and families in an environment that encourages enduring friendships for the long term sustainability of the club." Ford does all that and more as she juggles work, school, and everything in between.
"I actually played the golf course my freshman year of high school," explains Ford, "and had not been back until I joined the Saint Martin's University Women's Golf Team. The Club is our home golf course so I began spending a lot of time here."
This is her second year on staff and she's greatly enjoying this exciting phase of her life. "I actually applied here to complete my internship for golf management. Obviously, it has gone very well and I haven't left yet. My plan is to stay at the Club until next April. In the meantime, I will be competing on the golf team for the last time and finishing my Masters of Business Administration."
As Pro Shop Assistant her day-to-day duties vary. "My role has mainly been assisting our Head Pro Mark Jensen and Assistant Pro Mitch Girard in the course's daily activities. However, merchandising and rearranging the shop have been my favorite part of the role."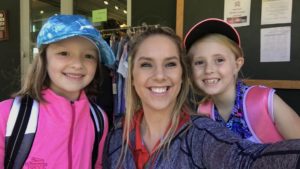 Girard himself speaks highly of all that Ford does for the Club. "TiAnna is a great employee at Olympia Country and Golf Club. Our facility takes great pride in our Junior Golf Program; the last two years TiAnna has been one of the lead coaches and a great role model that the kids love."
Ford had a blast coaching as well. "It was awesome coaching so many of the young girls in our summer junior program this year," she shares. "I love that I get to be their 'golf role model' and show them how to play."
When not coaching, Girard is proud of all she does around the Pro Shop. "The golf shop has never looked better since she is constantly rearranging and displaying merchandise in ways that are never the same, giving our members a fresh look."
But as with most things, the best part is the sense of community. Since the Club was taken over by Dr. Angela Bowen in 2012, they've developed specific guiding principles for operation. These include maintaining "the sense of history that the club has had over time and to nurture multi-generational friendships."
"Forming connections with club members and other staff members has by far been the best part of this job," admits Ford. "I have made some great relationships with the people here that I will always been thankful for."
Arnold Palmer also said that "Success in golf depends less on strength of body than upon strength of mind and character." TiAnna Ford has shown she possesses all three and uses them on behalf of her passion for the sport.
Located at 3636 Country Club Drive NW, several Club Membership options are available. Not sure which is right for you or your family? Read more and then call 360-866-7121 to sign up. Find photos, videos, news, events, and tournament opportunities on Facebook.
Next time you're up for 18 holes on a course perfectly nestled between hill, forest, and Puget Sound, give Olympia Country and Golf Club a call. To book a tee time, call the Pro Shop at 360-915-8737. Their winter hours are from 12:00 p.m. until 7:00 p.m. on Mondays and 8:00 a.m. until 7:00 p.m. Tuesday through Sunday.
Then don't forget to make eat-in or to-go reservations at the Terrace on the Green restaurant by calling 360-350-0929. You've definitely earned a cold Arnold Palmer after all that hard work.
Sponsored