Moments after being named the new head volleyball coach at South Puget Sound Community College Tusalava Kuaea placed a call to Clippers Athletic Director Vernel Willingham, eagerly asking him when she could hop on the recruiting trail. Willingham answered with a resounding, "Now." It was exactly the response Kuaea was looking for.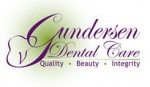 "I hit the ground sprinting," Kuaea said. "Since it was mid-March, I knew I was very late in the recruiting process. Usually teams have their squad together months before and are about to start spring training in a couple weeks. As soon as I heard I had the go to start recruiting, I left to Oregon for my first Showcase." What Kuaea lacked in time she made up for in pure enthusiasm and hard work, quickly filling up a roster that returns just one player from last year.
In addition to serving as the Clippers' head volleyball coach, Kuaea will also work as an Outreach and Admissions Specialist at SPSCC.
Her role in outreach will be to help future students get through the steps of becoming a student.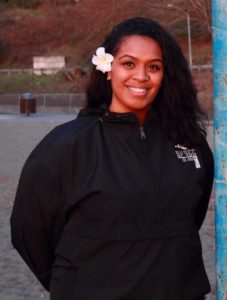 "We recognize that navigating the steps to enroll in college can be overwhelming, especially for students first in their family to go to college," Director of Student Outreach Meg Estep Woolf said. "So with Coach Kuaea playing that dual role of coach and Outreach and Admissions Specialist, she can lend additional support to new recruits and prospective students to help them better navigate a complex college admissions process. Thanks to the Outreach role, her strong knowledge-base about programs and connections with faculty around the campus will also in turn help her better connect new students with their passions and programs of interest."
Kuaea will work at college recruiting events and fairs, such as ones provided at local high schools. She will also host students for info sessions, provide tours of the campus for potential students and help newer individuals as they work their way through the process of becoming an official student at South Puget Sound. The position will overlap with her coaching responsibilities as she helps student athletes through the recruitment and enrollment steps.
"I feel having a woman of color in a position of leadership in volleyball in this talent-rich region is a great asset for promoting college-going behavior and aspirations in young people, especially students of color," Woolf said. "We are excited to have someone of Tusalava's caliber helping to give young people more reasons to stay involved, invest in their passions, and follow their dreams to college and career."
On the volleyball side, Kuaea inherits a program that went 13-29 last year – a five-win improvement from SPSCC's inaugural season of 2016. However, building up a program is nothing new to Kuaea, who spent the last three years coaching at her alma mater, Lakes High School in Lakewood. As a player Kuaea was an integral part in ending a 31-year state playoff drought for the Lancers during her senior year in 2009. Five years later, however, the Lakes program had fallen on hard times, limping through a winless season in 2014.
Fast forward three seasons and under Kuaea's guidance, Lakes was once again a district playoff team.  "I have experienced how much time and commitment it takes to have a successful team. It isn't going to happen overnight, but I do know the amount of dedication you need to build a strong foundation," Kuaea said. "The Lakes volleyball program has taught me patience and gave me the drive to work with the talent that I had. SPSCC is a new challenge for me, but I am excited to take it on."
One aspect which will not be foreign to the new coach is the conference the Clippers compete in as Kuaea comes to SPSCC with plenty of familiarity of the Northwest Athletic Conference, having played two seasons at Tacoma Community College where she received first-team all-conference and all academic honors, as well as being named TCC's Woman Athlete of the Year.
She followed up her successful run at TCC by earning an athletic scholarship to the University of Arkansas at Monticello where she graduated with a degree in health and physical education. It's an athletic and educational path she envisions her incoming players, both this year and beyond, could successfully duplicate while using SPSCC as their starting point.
"I can spread my story of starting at a two year (college). Not all kids can afford a four-year school even with financial aid," Kuaea said "Since the South Sound region is talent rich of volleyball players there is always going to be student athletes that don't get the same opportunity as others. Community colleges are not only the smarter way to go, but it is a fraction of the cost of a private or public four-year university. Athletes that may possibly red-shirt or not get as much playing time at a four-year, may possibly start right away at a community college."
SPSCC volleyball will open its third season of play on August 25 against Yakima Valley in Eugene, Oregon. The Clippers will play their first home conference match on September 21 when they host Grays Harbor.
"I knew I wanted to work with students and the community and I thought this would also be a great fit for me," Kuaea said.