Just over a year ago, Intercity Transit invited you on a Road Trip. Although you didn't need  to pack a bag or take time off work, those who accepted the invitation to take Intercity Transit's 2017 Road Trip helped define the way our public transit system will operate in the years to come.
If you missed the first trip, there's still time to get onboard by providing your input between now and July 31 with a final 2018 Road Trip Survey.
2017 Road Trip Overview
Nearly 3,500 individuals shared their vision for the future of transit, generating over 10,000 suggestions for transit improvements. While people shared a wide range of goals and priorities, one common theme emerged: an urgency for transit to keep up with and support economic and residential growth.
Knowing that the future will present change, both in population growth and in funding resources, Intercity Transit is approaching its 2018 Road Trip with a dose of forward- thinking. Government and business representatives from Yelm, Lacey, Tumwater and Olympia came together to review and convert the 10,000 community suggestions into service ideas. This Steering Committee found that each suggestion fit within one of nine broader categories with ten constant key messages: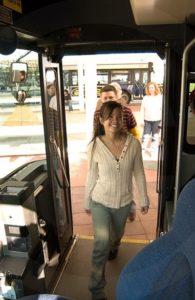 Nine Categories:                        
Improved Bus Frequency
Service to New Areas
Better On-Time Performance
Expand Span of Service
Enhanced Commuter Service
Better Bus Stops
Easier Fare and Bus Pass Options
Bus Rapid Transit
Night Owl Service
Key Messages:
Speed up service and attract more riders.
Increase frequency and reduce wait times.
Offer earlier, later and weekend service.
Expand service to new areas.
Offer express service on high-volume lines.
Ensure access for those most in need.
Reduce congestion and parking demand.
Expand Vanpool and Dial-A-Lift services.
Provide real-time arrival and departure information.
Be more bike-friendly.
A Community Decision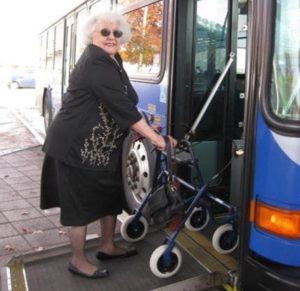 "Our mandate is to implement the public transit system people desire and support," explains Rena Shawver, Marketing, Communications and Outreach Manager at Intercity Transit.  "In the next few weeks, we want to confirm the key messages, identify the relative importance of each and ask people to select a preferred scenario for the future of transit."
Intercity Transit operates within the following mission, "To provide and promote transportation choices that support an accessible, sustainable, livable, healthy, prosperous community."
One way they do this is by being good stewards of public money, our money. Opening the door for our input and feedback through their long-range planning process, Road Trip, is one way Intercity Transit puts this mission into practice.
Our Input Matters
We can support this work by taking the time to become informed and by honoring the weight of our own voices by completing the Road Trip Survey.  Information about Road Trip and a link to the survey can be found on the Intercity Transit's website or by simply clicking here.
Did you know that nearly 80 percent of Intercity Transit's budget  for buses and facilities used to come from Federal Funding? Today, that 80 percent is generated from our communities in the form of sales tax.
Whether you regularly utilize transit, or not, your money goes towards supporting this important public service. When you take Intercity Transit's Road Trip Survey, you exercise the opportunity to prioritize the key messages from above, increasing the odds that your money will be spent on the services that matter most to you.
Transit Benefits Everyone
It is no secret that strong transit systems are staples of strong communities or that thriving business districts rely on transit to move their workforce. However, there is sometimes a misconception that if you don't ride transit yourself you're unable to fully reap its rewards.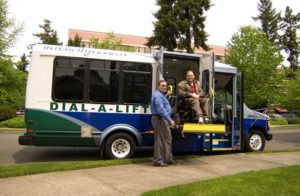 "Our quality of life is directly connected to this basic need," explains Shawver. "Transit is not only an affordable transportation option, but an environmentally forward one as well.  Even if you don't use transit yourself now, you or someone you know may need to someday.  And when transit ridership grows, everyone benefits by getting more cars off our congested roads."
Intercity transit moves people of every age, ability and background. A 2015 survey of transit riders unveiled the following realities:
46% of riders are 25-years-old or younger
78% of riders are employed
70% ride the bus 7 days a week
40% ride to get to work
24% ride to get to school
19% ride to shop
"When people are working, learning, shopping and able to reduce household expenses through affordable, accessible bus service, we all win," says Shawver.
Transit Empowers People
Billie Clark, knows first-hand how empowering public transit can be on a person's life.
"In 2007 my right leg was amputated above the knee," shares Clark. "For a couple years after that, I had to experiment with different means of driving and getting around and that's when I discovered transit.  We had moved during that time and were fortunate to find a bus stop right outside our door.  Plus, I learned about Intercity Transit's Dial-a-Lift service.  After that, I was on my way."
Clark encourages everyone to take the time to complete the Road Trip Survey.
Take the Survey!
Thurston County is growing and congestion is getting worse.  It's up to us to define what we want.  So, make sure to participate in Intercity Transit's Road Trip Survey by July 31, or engage with Intercity Transit staff through one of their public forums.
Sponsored