As an insurance agent, Ronelle Funk is used to dealing with the aftermath of minor and major catastrophes. Even so, there are some calls she hopes to never receive again. Like the one from a client who'd gotten out of her vehicle to help a wounded animal and was severely injured by a distracted driver. Or the man who was seriously hurt after being struck by a car driven by someone looking at their phone.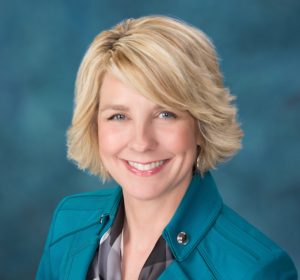 "One of these clients was in her thirties and the other was in his twenties," she says. "I don't want to get another call from someone saying that their spouse or loved one was involved in an accident like this."
In Washington State, accident rates are up 30 percent and fatalities are up 14 percent, statistics that can be directly linked to distracted drivers. Aside from the horrendous personal cost of these incidents, insurance rates are also increasing throughout the industry as companies are forced to respond to more claims. "Insurance for teenage girls used to be a lot lower than it was for teenage boys," says Funk, one of the top Allstate agents in Washington State, "but with the onset of cell phones the rates are about equal."
Companies are adapting by using telematics, an interdisciplinary field that encompasses telecommunications, vehicular technologies, road transportation, road safety, electrical engineering (sensors, instrumentation, wireless communications, etc.), and computer science. "There are apps that can use data from your cell phone to track your driving habits," Funk explains. Allstate offers a program called Drivewise that uses telematics to reward good drivers with up to 20 percent of their premium in the form of a check. The app tracks things like speeds over 80 miles an hour, hard braking events and driving during high-risk times, which typically occur in the middle of the night.
"We're going to see that trend continue and grow," says Funk. "We'll see insurance rates that are based more on individual habits than group habits." As an example, drivers over 70 generally pay more than their younger counterparts because statistically, they tend to have more accidents; with telematics, that formula could change.
Even when it doesn't cause accidents, distracted driving can still boost costs. Since last July, Driving Under the Influence of Electronics (DUI-E) has been a ticket-able offense punishable by a $136 ticket in Washington. "It's considered a moving violation, so it can increase insurance rates," says Funk. "This affects everyone, not just young drivers and teens." Drivers can also earn $99 fines for Driving Dangerously Distracted (DDD), a category that includes grooming, smoking, and eating. According to the Washington Traffic Safety Commission, nearly 1,500 drivers per month have been ticketed for distracted driving since the law's grace period ended in January.
Funk's passion for the issue is both personal and professional. As an agent, she wants to help her clients stay safe, as a mother of 19- and 23-year-old boys, she wants to change a culture that puts them at risk. "I'm very concerned about them and their friends," she says. "I had a friend who was killed in a traffic accident my senior year in high school, so I already had some connection to this as a young person."
Whenever possible, she speaks to local groups and high school students about the dangers of texting and driving. "I go to drivers ed classes and talk about insurance and driver safety," she says. "I also teach financial literacy classes to teenagers and I always bring up the impact of texting and driving on insurance. I love talking to groups and I'm always available if someone wants me to speak about this."
One year she visited Tenino High School to do an X the TXT presentation, where she spoke to over 100 students on their lunch hour about the dangers of texting and driving. Her talk included a compelling video about the death of a young high school student who was distracted by texting.  The students had the opportunity to stamp their thumb print on a banner declaring they will not text and drive. Before Funk left, she handed out information and a variety of gifts, including thumb rings reading "Txting Klls." The students got the message.
For anyone who wants to make it easier for themselves or their children to avoid the temptation of texting or answering a phone while driving, options exist. Multiple apps can help with blocking notifications of calls or texts until the vehicle has stopped, a simulator that shows what happens when you look at your phone while driving, and even one that automatically responds to callers, informing them that you're on the road. These include: AT&T Drive Mode, On My Way, Lifesaver (for parents), and Down for the Count.
Funk believes that while technology can be an effective tool, knowledge is power, and she plans to continue spreading the message about the risks posed by phones and driving. "I see firsthand the results of accidents, the damage to vehicles and the injuries," she says. "It's important to raise awareness so we can reduce the harm that distracted driving causes."
For more information, visit the Ronelle Funk Insurance website or call 360-491-3376 for the Lacey office and 360-458-6061 for her office in Yelm. Ronelle Funk and her agencies are in the top 1 percent in the nation.
Sponsored