When H.P. (Pat) Murphy retired, he celebrated with the car of his dreams, A 2006 Lotus Elise. He is happy to talk about engine specifications, compression, and "wet" and "dry" weight to anyone interested. Murphy just flat out adores this car. Pulling into the Acme Fuel lot it is easy to see why. It is a beautiful car and obviously well cared for.
"I use the non-ethanol fuel mainly for performance but also for the emissions and the environmental impact," Murphy explains. He is in the right place. Acme Fuel is the only place in town to carry non-ethanol gas. But it isn't only high performance engines that benefit from non-ethanol. All types of carbureted engines, lawn mowers, boats and jet skis, motorcycles, chain saws, you name it, all can be damaged by the ethanol in fuel. Specifically, it is your engine's steel and rubber hosing that suffers, breaking down from the exposure and resulting in clogged filters, gumming up carburetors, and fuel leaks.
Above and beyond engine care, non-ethanol just makes good economic sense, "When I was burning ethanol I was getting 28 mpg," says Murphy with a nod, "now I get 34."
Open to the Public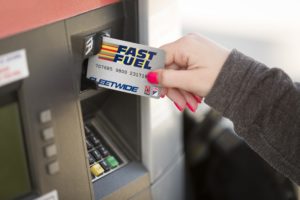 Getting non-ethanol fuel is easier than you may think. Though most people think Fast Fuel pumps are for commercial drivers only, Todd Deck, Acme's general manager, is quick to correct this misconception. "We have a lot of people who say, 'we thought it was just for truckers' but it is for everyone," says Deck. "We are open to the public and you can pay with a credit card at the pump 24/7, 365 days a year."
Signing up for a Fast Fuel CFN card is worth it in the long-run, there are no fees and you are able to save an additional 10 to 15 cents a gallon if you use your card. "This is great for families too," says Allison Dumas, Acme's fleet card program manager. "A parent could restrict their teenager's card so they are only fueling regular and not premium fuel, or only certain times of day."
Multi-driver businesses and homes also benefit from the monthly reports Dumas and her team provide. These are itemized invoices that track mileage and usage for each family member, employee or vehicle. "And there are no monthly minimums," says Dumas, "so the program works great for individuals and families as well as fleets running state to state, or RVers who are vacationing."
"All of our gas is Top Tier gasoline," says Deck. "We have the non-ethanol, also known as clear or pure gas, as well as 10 percent ethanol. And we have premium diesel at both stations."
The two Fast Fuel locations in Olympia are at 303 Thurston Avenue NE and 501 Lilly Road SE.
And for you gearheads, the downtown location also carries dyed premium diesel for off-road use and Diesel Exhaust Fluid, or DEF, in bulk.
Road Ready
If you are planning a summer driving vacation, using the Fast Fuel service from Acme is a great way to go. Fueling up your toys and your car or rig with Top Tier fuel will save you money and track your expenses. Be sure to bring your card wherever your vacation takes you. In addition to the two local stations, you can use your Fast Fuel CFN card nationwide at over 57,000 other locations.
Is it difficult to set up your card? "You can download an application from our website," says Dumas, "or stop by and pick up an application at either of our locations. We can get you set up in just a couple days since everything is handled here in our Olympia office. It's really worth it, the convenient monthly detailed billing, customizable options, and excellent local customer service."
Murphy agrees. "They have great customer service here and I am a regular customer of Acme," he says, "both for gasoline and propane, and a Fast Fuel cardholder."
A Passion for the Community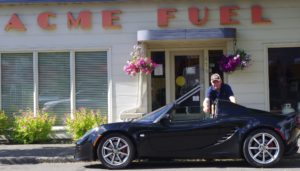 Acme has a long-standing reputation for this kind of great customer service. "The company has been here since 1925 and we're a third generation family business," says Deck. "We support schools, the Children's Museum, and give to a lot of organizations. I think people support Acme because Acme supports the community."
For more information, visit the Acme Fuel website or just stop by the office at 416 State Ave. NE and speak with a friendly team member.
Sponsored