Submitted by Charlie Kirry
A
n innovative professor in ophthalmology, a retired Thurston County Superior Court judge and a Tumwater leader and historian will be honored by the
Olympia High School
Alumni Association at the high school's Performing Arts Center, June 4. The recognition event is free, open to the public, and begins at 6:00 p.m. with a reception, followed by the awards ceremony at 7:00 p.m. Alumni, family and friends are encouraged to attend.
Elliott Sohn, class of 1994, is a founding member of the Institute for Vision Research at the University of Iowa department of Ophthalmology and Visual Sciences where he seres as an associate professor, and director of Retina Fellowships. Sohn focuses on causes and treatments for retinal diseases, and is helping develop gene therapy and stem cell treatments for those blinded by retinal disease.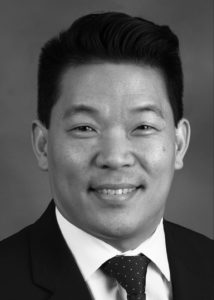 Dan Berschauer, class of 1962, retired from the Thurston Superior Court bench in 2005 after 20 years, previously serving four years as a judge in District Court and as a court commissioner for three years. In retirement, Berschauer serves as a private mediator, assisting in more than 1,500 cases.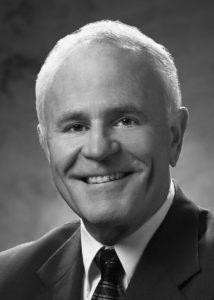 Jim Brown, class of 1941, served as city superintendent for the City of Tumwater and on the Tumwater School Board for many years. Jim Brown was active in community service and was renowned for his recounting of history of the Tumwater area. He grew up on Deschutes Parkway before the freeway bisected Tumwater's pioneer neighborhood.  Brown's award is posthumous, with his passing in 2014.