Before heading off to Stanford to play football for the Cardinal, Foster Sarell was a five-star recruit last year at Graham-Kapowsin High School. A 6-foot-7, 300-pound beast of an offensive tackle who was a first-team All-American pick by both USA Today and Parade.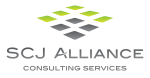 While most shied away from contact when they lined up to face him on the gridiron, Toran Effland embraced the opportunity, even if it meant getting roughed up on a play or two.
"This guy is an NFL prospect," said Effland, a senior at Olympia High School, about Sarell, who he faced on the football field two years ago. "How can you not get excited about playing against someone like that?"
Whether it's on the football field, basketball court or in his current sport, track and field, it's all about competing for Effland.
"Anytime you have a chance to compete in something you take advantage of it," Effland said joyfully. "The competition part of sports, it just grabs you. There's always going to be a more athletic kid than you out there, but that's just life. You still have to go out there and compete."
Effland is the Bears' top thrower this year – competing in the javelin, shot put and discus. Tipping the scales at 190 pounds he will admit he is undersized compared to some of the other athletes he's knocking heads with.
"You see some of those guys throwing the shot?" Effland said earlier this season at the annual Shaner Invite at Tumwater High School. "Those guys are huge. You don't think about it. You just go out there and see what you can do. You need that fire in you though. You need to embrace wanting to compete."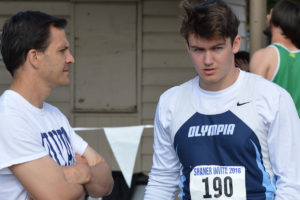 "He's just willing to do anything," Olympia coach Jesse Stevick said about Effland. "He has this happy go lucky attitude, but he is also willing to put in whatever work he needs to do become better."
Effland played football and basketball all four years at Olympia, but didn't make his way over to track until he was a sophomore, and even then the initial reasoning for taking on the sport was to get into shape for the upcoming football season.
With his "give anything a shot" outlook, Effland did just that when he first arrived.
"I learned early on I wasn't a distance runner," Effland said. "I tried jumping just to have some fun with it. It wasn't until about my junior year that I discovered I was halfway decent at the javelin."
"Real athletes can pick up any of the events, and that's what Toran is," Stevick said. "If you have that aggression and athleticism then you combined it with technique and a willing to work hard you can be success at it, and Toran has all those traits."
After high school sports are over, Effland doesn't anticipate the competitiveness which burns inside him to leave. He will just focus it on something else.
"I guess it's, 'Rec league here I come," Effland said. "I'm sure I will be doing something."
One place he knows where he will be this summer is Costa Rica as he will partake in a 3 1/2 month volunteer program through Love Volunteers, helping rebuild schools and participating in environmental conservation in the under-resourced country.
"I think a lot of people, at my age, say they know what they're going to do with their lives, but they really don't know," said Effland about his future plans. "This is something positive I can do that helps people while I figure out what I want to do."