"Call me Ishmael." That famous opening from Herman Melville's "Moby Dick" brings to mind all the intrigue and allure of the sea. But, while Ahab's boat Pequod was a fictional vessel, you can tour true maritime treasures on May 12 and 13 during the Olympia Wooden Boat Fair at Percival Landing.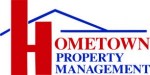 El Mistico, Highlander, Phantom – the names alone are captivating. And this annual opportunity to come aboard and learn the history of these three classics, and 24 others, is not to be missed.
For many, this event is an annual family outing for Mother's Day weekend. Megan Ready, event coordinator for the Olympia Wooden Boat Fair, has been working this weekend for years. "I see a lot of people who come that bring their moms with them every year and have for years. I see a lot of traditions, and it's just a fun event to take mom to," says Ready.
Thom Abbott, the entertainment chair, agrees, "It's totally family oriented with everything from activities children can participate in with building wooden boats and touring them on the dock, to arts and crafts for sale and food," Laughing, Abbott adds, "And of course – boats!"
A Racing Legend
This year's Featured Boat of the Year marks the return of Winifred to the festival. But there is an added distinction to this vessel. "It's the 90th anniversary of the Capital to Capital Race." Ed Docherty, Olympia Wooden Boat Fair Dockmaster, explains, "She was one of the first boats to make the race between Olympia to Juneau, John Pierce's crew and Winifred and Schmidt together."
Adolph Schmidt, of Olympia Brewing fame, and his friend John Pierce dreamt up this race in Olympia. Then, after much planning and growing public interest, they and 10 other vessels embarked on the longest power boat race in history.
The starting point of the race is here in Olympia, and after 980 miles along Alaska's Inside Passage, it finishes at Alaska's state capital, Juneau.
Winifred, a 1926 Lake Union Dream Boat, will be making the trip from Seattle for the Olympia Wooden Boat Fair, and it is Docherty's job to figure out where to put it. "This year we have 27 boats and a lot of bigger ones," says Docherty. The real challenge, he explains, is getting the boats to all fit without hitting each other. "Sometimes," he admits, "there's only three to four inches between boats."
Crowd Pleasers
One boat Docherty won't need to worry about fitting in is the Jane B., the newest creation from local boat builder, Bob Peck. "Bob built the Smitty J. and the Katherine M. boats," says Docherty. "Jane B. is brand new and will be launching the day of the fair." Jane B. is a 12-foot scale version of a Great Lake harbor tug. If it is anything like Smitty J., with its steam whistle and diminutive charm, it is sure to be another crowd favorite.
Bringing boatbuilding down to an even smaller scale is the popular Children's Boat Building Booth. This is held Saturday and is a chance for kids to put their creativity to work making their own wooden boats. Materials are provided by Curtis Lumber. Make sure to arrive early as supplies are limited and usually run out before the end of the day.
Throughout the weekend there is non-stop entertainment and Abbott always makes sure to book an assortment of returning favorites. "I think that families enjoy all of them for different reasons," he says. "A rock band, Irish dancers, the bagpipe band, all are very popular."
The Tumwater High School Jazz Ensemble and Olympia Highland Bagpipe Marching Band have been participating since before Abbott began volunteering, nearly 20 years ago. Now there are eight different performances over the weekend and you can check the entertainment schedule for a complete list.
A Perfect Last-Minute Gift
More than 50 vendors offer their custom art and handcrafts during the Olympia Wooden Boat Fair with many making their first appearance. "We have a bunch of new vendors this year that came in so there will be a few additions," says Ready. "Ninety percent are small businesses and a lot of it is handmade." Ready assures fair-goers that if they are searching, they will definitely find something for their moms. "There are a lot of options for Mother's Day ideas from planter boxes to shirts, dresses, soaps; a lot of stuff great for Mother's Day gifts," says Ready.
International Flavors and Room to Roam
As in years' past, you will find a variety of culinary choices at International Alley with 18 food vendor booths stretching east of Percival Landing and along Columbia Street. Adjacent to the food booths is Percival Park's playground. There you'll find plenty of grass to spread a picnic blanket and room to let the young ones run and play.
And of Course – Boats
There is a reason wooden boats have their own fair here in Thurston County. With a history built on timber and water, it just makes sense. But, with the advent of fiberglass, why does the fascination with wood construction continue? After all, isn't maintaining a wooden boat a huge time commitment? Though polite when asked, Docherty quickly sets the record straight. "That is not a question for a wooden boat owner," he says plainly. "We bought our boat in '86, we've had it for 30 years." Nodding his head thoughtfully he adds, "Thirty years, some years you hardly put any work in and others a lot. It's something you don't keep track of."
Watching as Docherty carefully removes painter's tape from the port window of his 87-year-old wooden cruiser, Phantom, another perspective is revealed; caring for boats rather than maintaining them. Here is an interdependent relationship where ship and captain rely on each other. There is not the tyranny of Ahab here, instead a kindly caretaker and a seaworthy haven.
Bring your imagination to Percival Landing and tour the rich maritime history of Olympia's past. And, be sure to remember your good old-fashioned manners and ask: "Permission to step aboard?"